Posted in Features, News, Team News on Nov 26, 2020.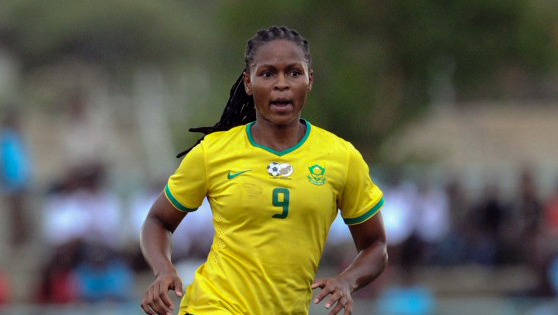 The United Nations 16 Days of Activism campaign which began on Wednesday for No Violence Against Women and Children will run up until 10 December. The campaign aims to highlight the abuse of women and is fully supported by the South African Government and Kaizer Chiefs. Amakhosi back the government's stance on eradicating Gender Based Violence (GBV) in the country.
Former South African Women's international footballer Amanda Dlamini is happy that Chiefs are backing the government's call to end the scourge of GBV in the country and globally.
The former Banyana Banyana player now turned football analyst says: "I think Chiefs is such a well renowned brand and has the largest support in the country, with more fans across the continent. So, for the club to stand against GBV will add an important voice to get this message amplified so that people understand that this issue is like an epidemic and it is out of control."
Dlamini also believes that the club can help send out a strong message to help end abuse of women and children and is pleased that they are willing to help do so. "Chiefs can send out messages of accountability and awareness to their fans," she adds. "A lot of men don't know that they have anger issues. Chiefs must help make them understand that they are accountable for their actions and need to be in control of them. Kaizer Chiefs can assist in letting fans they are responsible for what they do in terms of GBV."
Dlamini had an international career that spanned over a decade and played more than a century of games for Banyana Banyana. She now plays for JVW Football Club.
"Men as the heads of the many households have a duty to make the environment safe for all," concludes Dlamini. "Men are generally protective over their wives, girlfriends, mothers, sisters and daughters. They need to know they need to make the home feel safe and that all who reside in the home are protected and they should ensure they help create that safe haven by not committing any acts of violence against women and children."
Kaizer Chiefs will be backing the UN and South African government in highlighting this serious issue. We would like to reiterate to all fans as per government social statements that we all need to be activists against GBV in our homes, communities, work and positions. It is also important to report any case to the police so that perpetrators are brought to book.