Posted in General on Jun 10, 2016.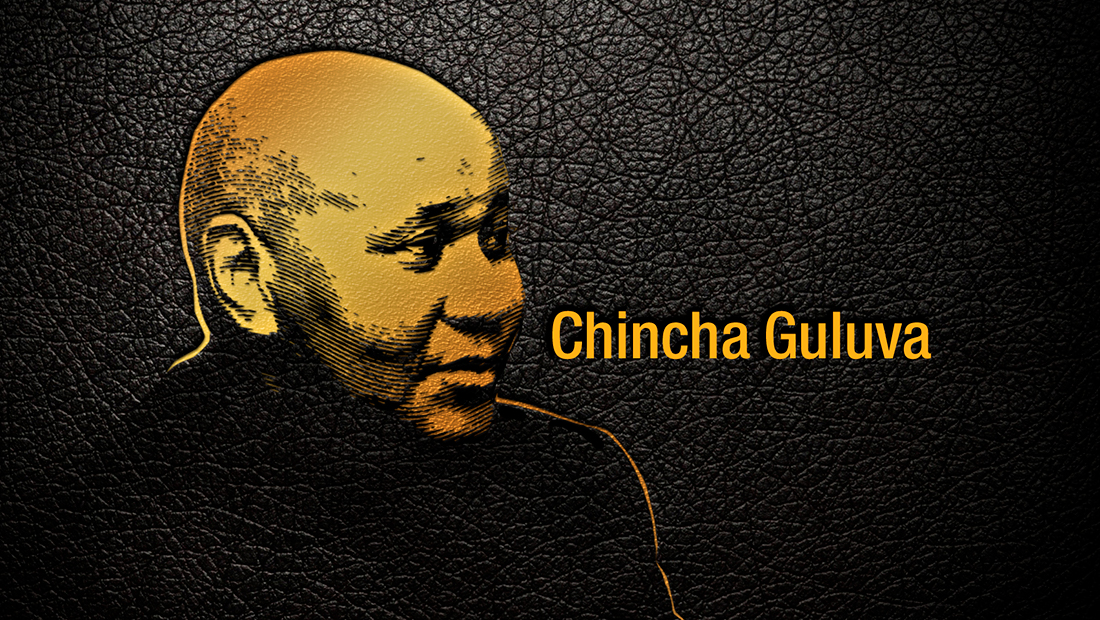 Kaizer Motaung's exceptional journey
---
PROFILE OF KAIZER CHIEFS CHAIRMAN, KAIZER MOTAUNG
As a youngster growing up in Orlando, Soweto, it was clear from an early age that Kaizer Motaung was special.
Kaizer grew up with his four brothers and four sisters in dad Ceyland and mom Mapontsho's home at 8414 Sentsho Street, Phefeni.
He was always to be found with a tennis ball in his pocket - which he used to hone his soccer skills - and he spent hours and hours practicing and playing the game.
Due to his exploits for the Orlando High School soccer team as a skillful attack minded footballer, Kaizer's reputation quickly spread across Soweto.
While still a schoolboy, Kaizer captured the attention of the revered Orlando Pirates Football Club, for whom he controversially made his senior professional debut in the South African Soccer League at the age of just 16.
While there was no denying his talent, due to his tender age some older players in the Buccaneers squad felt Motaung was too young and physically not strong enough to compete with the tough opponents Pirates faced in the league.
This was a time of not only a brutal political system, but also of aggressive, hard, bone-crunching men on the football pitch, who didn't take kindly to being shown up by skilful players, and who would stop them by any means necessary.
But Kaizer took this huge challenge in his stride with a maturity beyond his tender years.
"It was scary at first," Kaizer recalls about making his senior Pirates debut as a teenager and coming up against such grizzly, hardened veterans, adding, "but the first time you get the feel of the ball, it's a game like any other, and you don't concern yourself about who the opponents are..."
Veteran journalist and political activist, Farook Khan, described a young Kaizer in glowing terms as an exceptional footballer.
"He was so fast, so skilful. He was lightning quick in swerving, in moving past opponents and sending them in the wrong direction. He had total ball control. He didn't just control the ball, he made love to the ball. And he didn't just kick it, he caressed it," says Khan.
As skilful as he was, though, he was also devastating. He had an incredible burst of speed, running past opponents at pace and flashing balls into the net.
He did not worry too much about dancing around and putting on a show for the people. He satisfied them, said Khan, by meeting their soccer requirements.
As would quickly become apparent, Kaizer Motaung was not only one of South Africa's best young talents, he was world-class.
"There comes a time and a period in history when a special player makes a big difference. In Kaizer Motaung, here was one player who on his own could attract up to 30 000 to 40 000 people to a game at the Natalspruit or Orlando Stadium grounds. He played against hardened men 20 years older than him and he acquitted himself well. Many would try and chop him down. And he would get hurt, but he would never complain, he would just carry on playing. He used the tactics of self-defence on the pitch to stay out of trouble. And when it came to the big occasion, he had big-match temperament. He would smash defences and take opponents apart. There was jealousy at Pirates, but he won over even his most ardent critics," said Khan.
And Kaizer was not only an influential footballer, he was a powerful ambassador and a symbol against the atrocities of the time, and the hopes for black South Africans of a better life for them all.
From the outset of his football career, Motaung was adamant the game should not be politicised and that players of all races - black or white - should be able to compete as equals.
Astonishingly, given the segregation policies of the country at the time, the South African Soccer League, in which Kaizer played as a teenager, was a non-racial league, featuring players across the colour bar.
And he always maintains football was way ahead of politics in playing its part in normalizing race relations in the country long before the advent of a democratic South Africa.
"I am surprised more people don't talk about the importance of the South African Soccer League back then. The league functioned during the height of apartheid, but we played non-racial football. There were players of all colours," says Motaung.
The formation of the inaugural North American Soccer League (NASL) in 1968 gave Motaung the opportunity to transform his life and alter the course of South African football history.
Motaung was recruited in 1968 by Atlanta Chiefs to play in the NASL after hastily convened trials first in Zambia and then in Kliptown held by former West Ham United player Phil Woosnam, who managed Atlanta Chiefs in the NASL.
Motaung passed the trials with flying colours and made his debut on 27 May 1968 for Atlanta Chiefs against English champions Manchester City as a substitute, scoring on debut as Chiefs won 3-2. In the next game against Manchester City on 15 June 1968, Motaung again scored in a 2-1 win for Chiefs against City.
The South African ended the season being voted NASL 'Rookie of The Year' and was instrumental in Atlanta Chiefs being crowned inaugural champions, beating San Diego Toros over two legs in the final. Motaung scored the third goal in the 3-0 win in the second leg (the first had finished in a goalless draw).
The following season, 'Boy Boy', as the South African was soon nicknamed in America, scored 16 goals in 16 matches, becoming the top goal scorer in the league.
The speedy forward was also voted onto the NASL All-Star Team.
His years in the United States would have a profound effect on the young soccer star, especially when it came to lessons learnt about how to run and manage a football team on and off the field.
Atlanta was the heartbeat of the civil rights movement and home to the great Martin Luther King Jr, who had received the Nobel Peace prize in 1964 for his role in leading the fight for the liberation and equal rights of the American people.
One of Motaung's closest friends and confidantes in Atlanta was Andrew Young, the American civil rights leader who later became Atlanta Mayor and United States Ambassador to the United Nations.
Young was at the time one of the key African-American civil rights leaders and a close friend of Reverend Martin Luther King Jr.
Young and Motaung met in 1968, after an Atlanta Chiefs soccer game. Motaung would regularly visit the Ebenezer Baptist Church in Atlanta, King's church and spiritual home, where he also encountered Young.
When decades later Young visited Kaizer Chiefs Village on Friday, 1 April 2016, he recalled just how important Motaung was to Atlanta's sporting, social and political fabric.
"Kaizer was the star player," Young recalls.
"I knew about South Africa and I had studied the works of Albert Luthuli and the African National Congress, but I had not visited the country as yet. However, we were all concerned about the political situation in South Africa and suddenly here was this young black South African footballer excelling in our midst," says Young.
"It was also for the first time in 1968 that a team from Atlanta excelled in any kind of sport," Young adds.
"That's when Atlanta Chiefs captured the 1968 NASL Championship." And as he pointed to Motaung, he said, "this man won it for us!"
In late 1969, however, when he returned home, Motaung's former club Orlando Pirates was suffering major internal problems and team manager Ewert Nene and three players, Ratha Mokgoatlheng, Msomi Khoza and Zero Johnson, were expelled and banished from Pirates and essentially rendered "homeless" in the football sense.
Motaung tried his utmost to resolve the impasse and to "bring people together".
He was, however, unsuccessful. Out of these circumstances, an invitational Kaizer XI was formed in late 1969.
Kaizer XI played numerous friendlies, fielding a fantastic team with players such as Alfred 'Bomber' Chamane, Vincent 'Tantie' Julius, Jackie Masike, Herman 'Pelé' Blaschke, a teenage Patrick 'Ace' Ntsoelengoe, and the three former Pirates players who were expelled.
As they played far and wide in every corner of the country, there was a huge, fanatical response from supporters to the flowing football and glamour of the Kaizer XI. And when the time came for Motaung to return to the United States, there was a huge clamour from fans for the invitational team to continue and for it to be formalised.
Motaung volunteered to lead the process of establishing a new club, with much consultation taking place with a brains trust which included the likes of Nene, Gilbert Sekgabi, Clarence Mlokoti, former The World journalist Lesley Sehume, and Simon Shezi, a very enthusiastic figure who initially led the administration of the club.
It was imperative for Motaung, buoyed by the business and marketing lessons he learnt from his time in the United States, that Kaizer Chiefs needed to be professionally run and that players would be paid what they were due, on time and treated fairly.
Given the magnitude of the formation of Kaizer Chiefs, Motaung – to Young's astonishment – did not return to Atlanta for the 1970 season, despite according to Young having a one million dollar a year contract on the table in Atlanta.
"I was sure Kaizer would stay in Atlanta for another season," Young reveals, "since he was offered a guaranteed contract valued at one million dollars (U$1 000 000) a year by the club. When he returned to South Africa, I asked myself, 'What is the matter with him? Is this boy crazy?' It took a lot of genius and courage to return home despite this immense offer."
In retrospect, Young says, "Kaizer's decision was clearly informed by his love and vision for a future in South Africa. He saw hope for South Africa which we Americans didn't see at the time."
"I sometimes wonder why I did that," Motaung chuckles. "However, I had that desire to contribute and do something back home. I saw an opportunity and I went for it."
Motaung had no shortage of belief, and with some of Kaizer Chiefs' founding fathers he set out to establish a football club like no other, one that instantly captured the imagination of all South African football lovers.
At the height of the most brutal oppression of white against black in South Africa, Motaung created a brand and a social and political movement that brought pride and joy to the oppressed majority at a time when light and hope was most needed.
Recruiting the best players and supporters far and wide, Kaizer Chiefs has over the years become a multi-million rand business, with the longevity of celebrating 50 years in existence on 7 January 2020.
While walking around Kaizer Chiefs Village and seeing the modern facilities at Amakhosi's headquarters in Naturena, Young reacted enthusiastically.
"I now understand why Kaizer went home in 1969. He had a vision! It's unbelievable to see what Kaizer has achieved through hard work, discipline and team work. When I look at these magnificent football pitches and I hear about the youth development structures, I see hundreds of young kids learning to play football using both their minds and bodies," says Young.
On the choice of the striking gold element that would become so central to the club's 'Gold and Black' imagery and ethos, Motaung says "gold is an appealing colour. It's rich and we also come from the city of gold, Johannesburg. Black was appropriate, being a black organisation. It was about black power. Our colours were also inspired by the colours of English club, Wolverhampton Wanderers".
The club's 'Love & Peace' slogan and motto also sought to create an environment of peace and respect, at a violent and dark time in South Africa's history.
Motaung's leadership style is best epitomized in the way Kaizer Chiefs have always selected their players.
"Sometimes you can recruit the best players, but as a team you don't get what you want. A team is not necessarily composed of the best players; it's about getting the right mixture of good talent and ensuring those players you've assembled can play as a unit," says Motaung.
His contributions to soccer has extended well beyond Kaizer Chiefs and beyond South Africa. In the early days of multi-racial football in the country, Motaung was part of a South African National Football Association (SANFA) delegation which travelled to the FIFA World Cup in Spain in 1982. One of the meetings Motaung attended was with the Confederation of African Football (CAF) executive, who SANFA were to petition to appeal at the FIFA Congress in Spain for the continued banning of apartheid South Africa from international sport.
To Motaung's shock, however, as that SANFA delegation returned to South Africa, a travelling team of international stars who played in the top English league - including Argentinian star Ossie Ardiles - were due to arrive in South Africa to play against South African teams – in direct contravention of the sports boycott against South Africa.
What's more, the visit was arranged by the same SANFA executives with whom Motaung was in Spain, though he was none the wiser. He was in fact named as the 'manager' of the South African invitational team due to play the touring side and to make matters worse Kaizer Chiefs were due to be the international team's first opponents.
Motaung vehemently objected and mobilised political and football bodies to put pressure on the government and sporting bodies to halt the tour, which eventually was cancelled, something Motaung still lists as one of his greatest achievements.
In 1988, Motaung was part of a senior South African football delegation which met with the then still-exiled African National Congress (ANC) in Lusaka, events which helped ensure "the winds of change" finally came about in South Africa.
Motaung was also at the FIFA Congress in 1992 when South Africa was finally readmitted into international football, just before the advent of democracy in the country.
He was a member of the 2006 and 2010 South African FIFA World Cup Bid Committees. He also became part of the Local Organising Committee (LOC) established to oversee the 2010 FIFA World Cup, an event which was regarded as one of the most successfully organised FIFA World Cups ever.
Motaung was instrumental in setting up the South African Premier Soccer League (PSL), founded in 1996. This helped greatly in bringing more sponsors and money into the local game. Motaung still serves on the National Soccer League and South African Football Association (SAFA) Executive Committees.
Since its foundation in 1970, Motaung has guided his club to 68 official trophies and more than 90 trophies in total as Chiefs became by far South Africa's most successful club.
As he reflected on over 50 years of Kaizer Chiefs existence, Motaung did so with great pride.
"When we started, a lot of people thought this is one of those passing things that will fall by the wayside. There were critics and sceptics who did not believe we were serious. When I look back, I feel very proud and fulfilled. At least we did not disappoint so many people and so many families who believed in us and shared our dreams. We've made so many people happy, and that is what is so important. The path we took was always meant to ensure we take people along the way with us," recalls Motaung.
At the outset, Motaung says, Chiefs sought "to be recognized as an institution of excellence and I think we have achieved that."
"But never in our wildest dreams did we think we would be where we are today, a powerful brand loved and supported by millions of people in every corner of the country and across the African continent. Our success has come especially from our supporters, who believed in us, had faith is us and committed themselves to the brand," Motaung adds.
He is proud that the club has contributed far beyond just the football pitch in South African society.
"The kind of organization we have put together and the business we are is one that gives opportunities and empowers other people. We have contributed towards the development of communities at large and through our social corporate responsibility projects we have touched many peoples' lives. On the political front, we played a significant role in terms of withstanding and battling against apartheid and supporting all those in the forefront of the struggle to pursue their agenda of freeing our country from the stranglehold of apartheid. Football played a significant role in our country's emancipation and we at Kaizer Chiefs are proud to have contributed strongly in the political arena," Motaung recalls.
As a footballer, a successful businessman, and a proud political activist, Kaizer Motaung has played his role in contributing greatly to the betterment of South African society.
He will be fondly remembered and his legacy is firmly entrenched.
PROFILE
Date of Birth: 16 October 1944
Place of Birth: Orlando East, Soweto
Playing Career: 
Joins hometown club Orlando Pirates at the age of 16.
Left Pirates in 1968 to sign for Atlanta Chiefs in the United States in the former North American Soccer League (NASL).
Won the NASL Championship final with Atlanta Chiefs in 1968.
Scored 11 goals in 24 games as Atlanta Chiefs won the NASL Championship Final in 1968, also contributing with 3 assists.
Had an outstanding season in 1969, scoring 16 goals in 16 games for Atlanta Chiefs and also made 4 assists in this season.
Administration: 
Central to the establishment of Kaizer Chiefs Football Club in Soweto on 7 January 1970.
At the age of 25 he had the vision to start his own club, which would go on to become the biggest team in South Africa.
The name Kaizer Chiefs is an amalgamation of his first name 'Kaizer' and his club in the United States, Atlanta Chiefs.
Kaizer Chiefs Playing and Coaching Career: 
On 6 February 1972 scored Chiefs third goal in a 3-3 draw in the first leg of the Champion of Champions Trophy against his boyhood club Orlando Pirates.
On 12 February 1972 he scored again in the second leg of the Champion of Champions Trophy, as Chiefs defeat Orlando Pirates 7-3, and then win the trophy outright by winning the replay of the final on 9 April 1972.
Scored 10 goals in all competitions for Chiefs in 1972, 8 in the league and 2 in the cup.
Featured strongly for Chiefs as the club wins its first league title in 1974, scoring 13 league goals and 7 in the cup, contributing with 20 goals in all competitions.
Scored in both legs of the 1974 BP Top 8 final as Chiefs beat Pirates 2-1 in the first leg on 8 December 1974 and 4-1 in the second leg on 14 December 1974.
Scored 6 goals in a Chevrolet Champion of Champions Quarterfinal against Bluff Rangers in a Chiefs win on 25 March 1975.
Scored his last goal for Chiefs against Bloemfontein Celtic in a 5-2 win away from home on 16 May 1976.
As a player/club owner with Chiefs between 1970 and 1976 Kaizer Motaung won the league title in 1974, as well as the BP Top 8 (1973, 1974, 1976), Champion of Champions (1972, 1974, 1976) and the Life Challenge Cup (1971, 1972) and the first trophy Chiefs won the Stylo Cup in 1970.
Won a total of ten official trophies while still a Chiefs player.
United States Playing Career: 
Scored 11 goals in 24 games as Atlanta Chiefs won the NASL Championship Final in 1968, also contributing with 3 assists.
After three seasons at Atlanta Chiefs, he joined the Denver Dynamos for a further two seasons after the Atlanta franchise was sold to Denver.
Plays in 35 games scoring 11 goals for Denver Dynamos.
Achievements: 
As an administrator Motaung was part of South Africa's successful bid to host the 2010 FIFA World Cup and was thereafter part of the 2010 Local Organising Committee that oversaw South Africa's successful hosting of the 2010 FIFA World Cup.
A recipient of the National Order of Ikhamanga Silver for Excellent Achievement in the Football Industry, from the State President of South Africa in 2013, Mr Jacob Zuma. This is amongst the highest civilian orders handed out in South Africa.
In current day Kaizer Chiefs are the country's most successful club, with 68 official trophies. In 2001 Kaizer Chiefs won the African Cup Winners' Cup (known as the Mandela Cup) and Chiefs were also the first South African club to be named African Club of the Year, in 2001.
Chiefs have an estimated 15 million fans in South Africa and have the second largest presence on all social media platforms.