Posted in Features, News on Oct 28, 2022.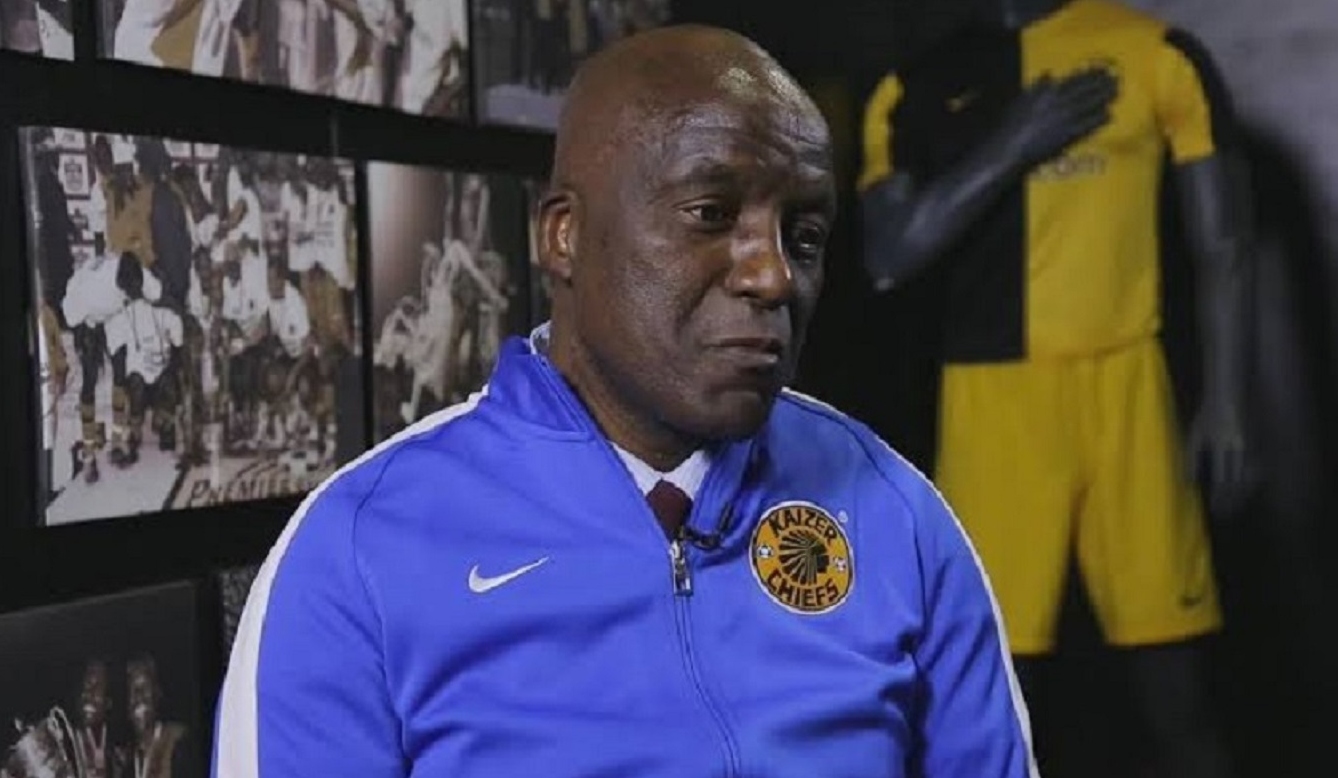 Absalom 'Scara' Thindwa is calling on Kaizer Chiefs' current generation to give themselves an early "taste of Christmas" and to experience the euphoria that victory in the Soweto Derby brings.
When asked about the feeling of emerging victorious in the Derby as a Chiefs player, the iconic Amakhosi striker waxes lyrical.
"It's like when you think about Christmas, it comes once in a while at the end of the season. When you beat Orlando Pirates, everyone including your family and the supporters, they will celebrate. When people come to your home, they will love you because of the atmosphere that it creates," Thindwa told www.kaizerchiefs.com this week, ahead of this Saturday's Soweto Derby at the FNB Stadium in the DStv Premiership.
When Thindwa's glistening thunder thighs came hurtling down the pitch bearing in on goal, Chiefs' opponents knew they were in trouble and for the Swati international it was games like the Soweto Derby that he really lived for.
"The chance to play in the Soweto Derby was one of the things that brought me to Kaizer Chiefs. I always wanted to be one of the good players, one of the players people would talk about, so playing in a Derby, especially if you do well, it gives you that name. People don't forget you, because they remember the memories you would have created in that particular game. Against Pirates, it's a different game than playing against any other team," says Thindwa.
Orlando Pirates, the burly striker says, is a team Chiefs were simply "not allowed to lose against" and a game he reveled playing in.
"We played the Soweto Derby at Ellis Park a few times, where I would score very good goals from outside the 18-yard area. In one game I scored two goals. They were memorable, because we were playing against a team we were not allowed to lose against. It was important that you scored a goal against them. Not only do you sleep well after playing well in and winning the Derby, but chances are people will always remember and respect you. That's what happened over the years," Thindwa says as he recalled his halcyon days in Gold & Black.
The Derby is the kind of game that requires leaders to step up and lead on the pitch, a commodity the Chiefs teams of the 1980s had in abundance.
"There are two players that always stand out for me when I think of the Derby. 'Teenage' (Dladla), even before we played the Derby, to him it was a normal game. He was that kind of player, very confident, he knew his story, he knew he was a good player. Even when things were tight, he would make sure that he cools us down. Playing alongside such players helps," says Thindwa.
"Other than Teenage, the late Ace Ntsoelengoe would even go right to the back and say to goalkeeper William Shongwe, "give me the ball". It's an area where you thought he would not fool around in, but because he was confident he would start play from the back. Those are the players you need in the Derby, when you play alongside them it filters down to the other players, who at that particular time were maybe not that confident," the striker adds, saying young players at the time like Doctor Khumalo benefited from the wealth of experience and quality around him as he emerged on the scene.
It's a different scenario for the current crop of Kaizer Chiefs players, says Thindwa, but he urged them to remember that there is a reason they're wearing the Kaizer Chiefs badge on their jerseys, and to back their own ability.
"The majority of our current players are still new, they are not as fortunate as I was, to have the 'Teenage's and the (Marks) Maponyanes there. The players that we have now are still trying to find their feet. But they are good players, who have done very well at other teams. That's why they are here. They are as good as players like us. If they can approach it that way, chances are they should be able to do well. Chiefs have brought a good number of players who I believe can do well for the team," Thindwa concludes.