Posted in Features, Health & Wellness, News on May 22, 2020.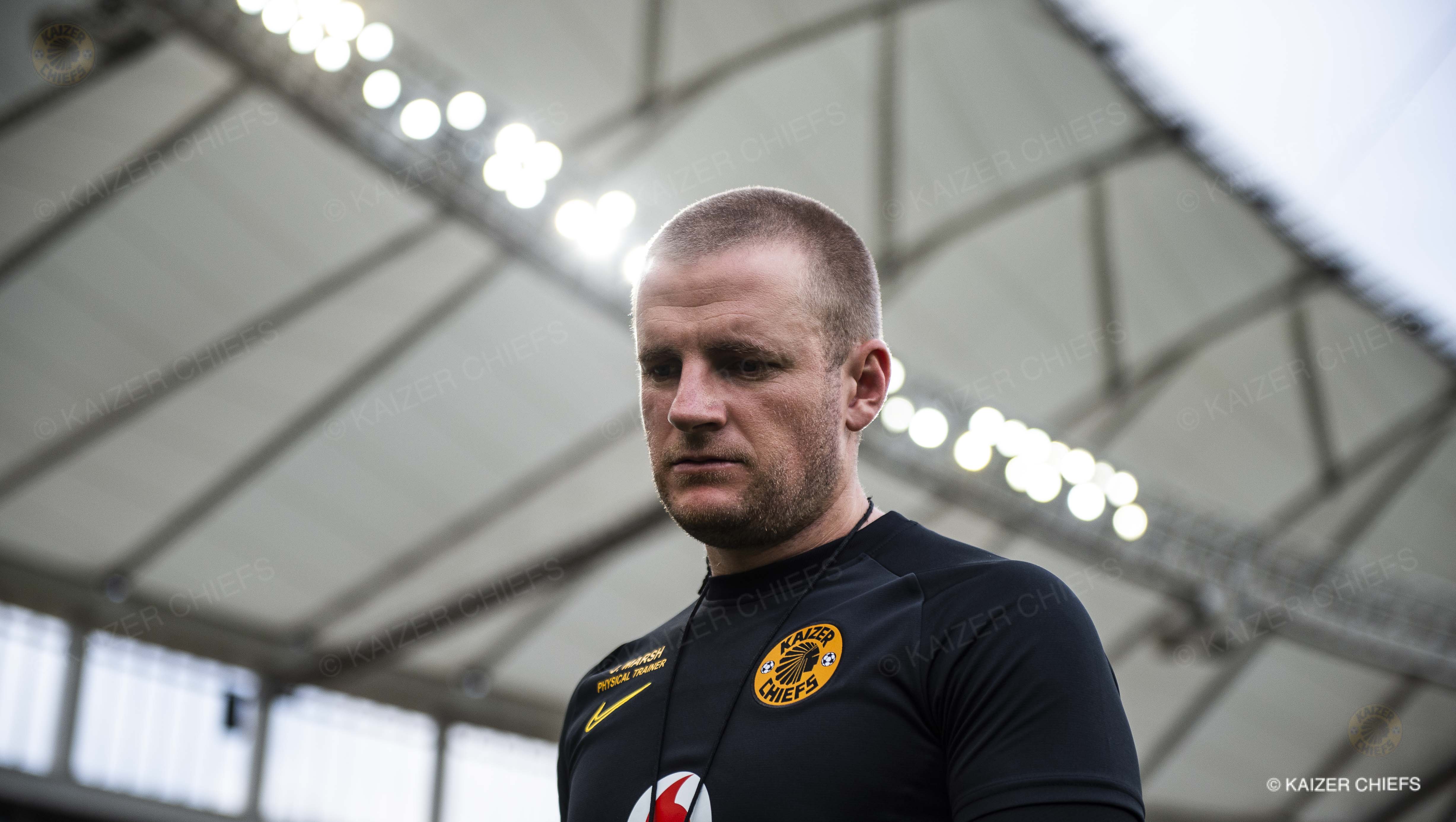 "Things have changed for us as Covid-19 has engulfed the world and impacted every aspect of life," says Jarred Marsh, Kaizer Chiefs' Head of Sports Science. "We are now under lockdown as one of the safety measures to prevent the rapid spread of the virus. As footballers, we have had to modify our training methods with the aid of technology because we are not training on the pitch as normal. This also affects our training schedule which for instance normally would have included matches." Marsh and the technical team have worked on a training programme that is adaptable to the lockdown conditions.
"We have provided players with guideline that will help them cope under these conditions," adds Marsh. "What is important is to keep and commit to a daily routine. The routine must incorporate sleeping on time and waking up according to a strict pattern. Research recommends 7-8 hours of sleep each night. Sleeping less hours can increase players' chances of getting injured. "it is key to stick to your normal routine that you followed prior to the restrictions. Adhere to set times and spend minimum time social media. The trick there is that most of the news and information resources are delivered via technology. So, what we advise our players to reduce their screen time. At least switch off from the screen 60 minutes before sleep." Insofar as nutrition is concerned, Marsh comments: "We advise the players to stick to their normal eating patterns. Lockdown is restricting in terms of movement. We are not engaging much into constructive movement and the danger is becoming a couch potato. It is tempting to constantly engage in snacking, which can result into dire effects of gaining weight. Key to nutrition is having to serve in moderation. In terms of menus, again, try to keep to your usual meals. This is also mostly a time for upskilling and learning a lot in the kitchen.
"The exercise is not the same as having access to training fields. Training at the Village is geared at playing football. Our online training focuses on preventing injuries. We focus on stabilizing, doing core, movements, cardiovascular and conditioning. With this programme, we want to keep the players as fit as possible. The training has to generally suit every kind of home setting." With the current lockdown restrictions allowing outdoor exercising from 6-9 am, Marsh says they have now included a set of running sessions in their programme. "Players have three running sessions per week in their programme," confirms Marsh. Each player responds differently from the impact of road running. We have devised sessions to allow players to build up the intensity of their exercising. The programme includes building a strong vascular base to allow the acceleration and slowing down movements which are part of football match functioning.
"Through video, the players are divided into smaller groups. We are able to monitor them via GPS. Every player has a GPS App through which we can monitor the distance covered, speed and his heart rate. "We don't know how much time we will be given to prepare for the remaining matches," says Marsh. "`It is going to be important after lockdown to prepare the team adequately. Lack of match exposure may cause injures and hamper the results and progress. We are looking forward to the day we return to the pitches." Marsh draws positives from this situation as they have had a rare chance of engaging with each other players on an individual basis. The team used their one-on-one opportunities to share ideas, including meal planning as nutrition is key for athletes. "Personally, I have been attending webinar sessions," concludes Marsh. "I have also been following other professionals from all over the world. The Sports Science community have been generous to share information. I have been involved together with them to prepare the team for when we are called back to action. The Team is eager to get back to the playing fields."
Marsh's advice to deal Covid-19 restrictions
Set and adhere to a routine
Keep fit within the allowed 6-9 am restrictions allowed for outdoor exercising
Enjoy exercising
Take it easy and don't push yourself too much
Keep to the regulations of social distancing
Wear the mask at all time when you go out in public
Eat well and keep to a healthy nutrition