Posted in News, Team News on Oct 28, 2023.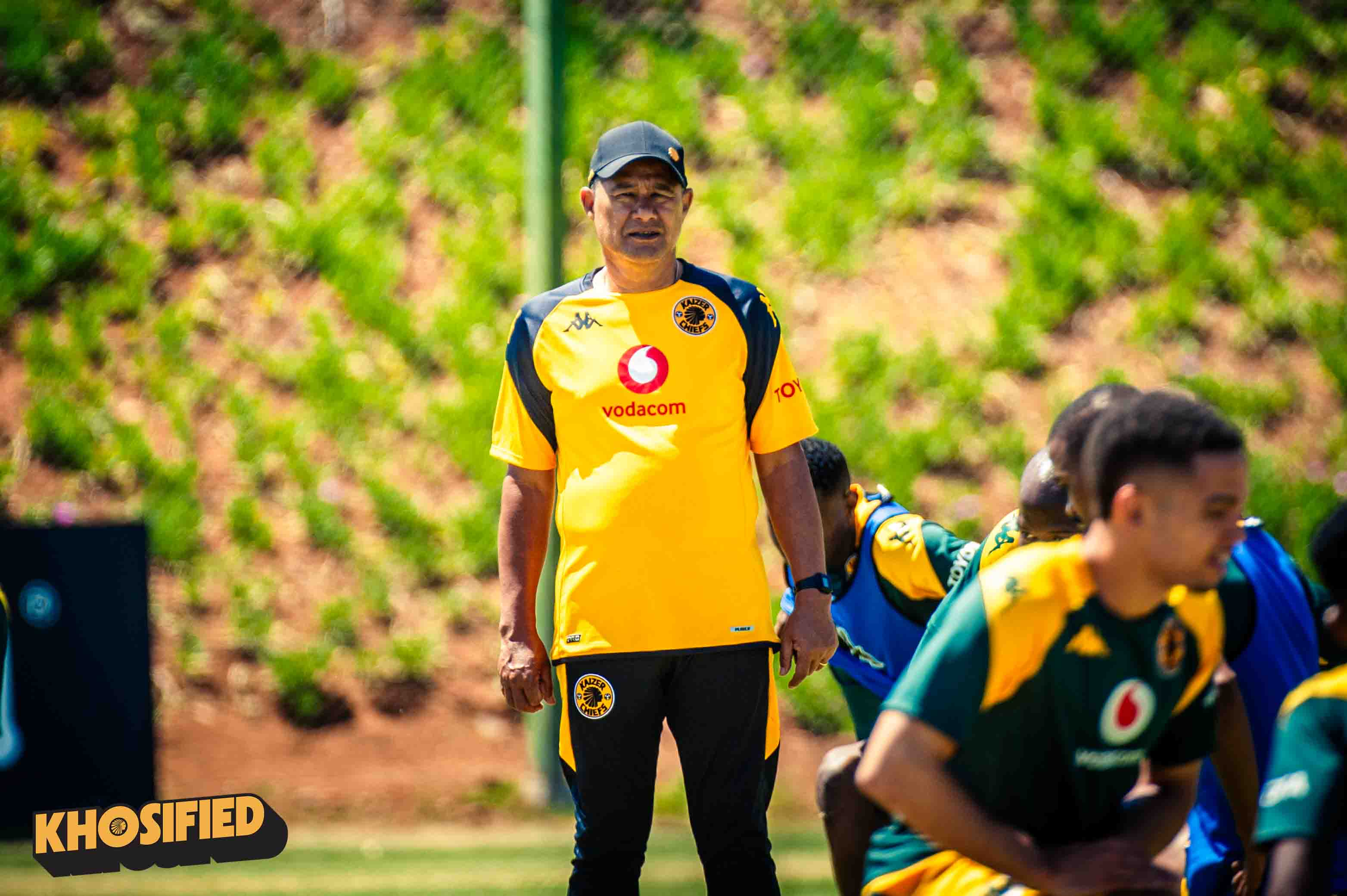 On being a "new broom" at the coaching helm of Kaizer Chiefs:
I come with my little bit of coaching knowledge that I have and mix that with the Kaizer Chiefs cloth. What is the cloth of Kaizer Chiefs, what has made Kaizer Chiefs tick for so many years? Forget about non trophies, trophies, that's out of the window, I'm talking about the fabric of Kaizer Chiefs. For me in the last five days that we have been together the players seem to understand what the fabric of Kaizer Chiefs is. That's just coming from my perspective. It's been a good week of training, it's been a positive week of training, not only from the players, but everybody that is involved at Kaizer Chiefs and that I am thankful for.
Impressions of the Kaizer Chiefs players:
Sometimes when you're involved with football as long as I have been you tend to judge people by their handshake, by the look on their face, by their walk towards you and their walk away from you, all those little things come into play.
Reception since joining Kaizer Chiefs:
I've not had this type of reception for a long time and it's not about now, because I am busy with the first team, it has been before then as well, when I was busy with the youth. I've had a lot of positives while I have been involved with Kaizer Chiefs. I am very happy from a personal point of view that I have been able to get that off the ground and that I am able to see that and even more so now with the players that I see that as well.
On the week's preparations with the team:
With all well said, the first week's preparations have been good with the team who we brought to this game today in Durban. Only God can say who is going to win or who is going to lose beforehand, but as Kaizer Chiefs, we will see a good game of football.
On what to expect in Durban against Golden Arrows:
We are playing the second team on the log, yes the league is still young. This is not my history, this is Kaizer Chiefs' history, wherever they play it's always a cup final. Whether you play number one or two, it's a cup final. It's going to be a cup final for us, for as long as we are here it will always be a cup final, no matter what game we play. We are going to do our best to have momentum going forward into the league.
Injuries in the squad:
Unfortunately for us, there is the unavailability of (Edmilson) Dove, who came from the national team, he has a groin injury. (Siyethemba) Sithebe has still not recovered from the injury he sustained at training three weeks ago. We also have Ashley (du Preez) out, who also injured himself just before the last game. The other guys are all fit, there's no major injury we are really worried about. Looking at where they come from and how they responded to our reaction, we have very good players available tomorrow.
On what to expect from Golden Arrows:
The biggest threat is that they have a lot of speed in their team, coming from the wings. We have our work cut out for us in certain parts of the game, with a lot of pluses and minuses, but we are just going to go out there and have a great game of football.