Posted in News, Team News on Apr 23, 2023.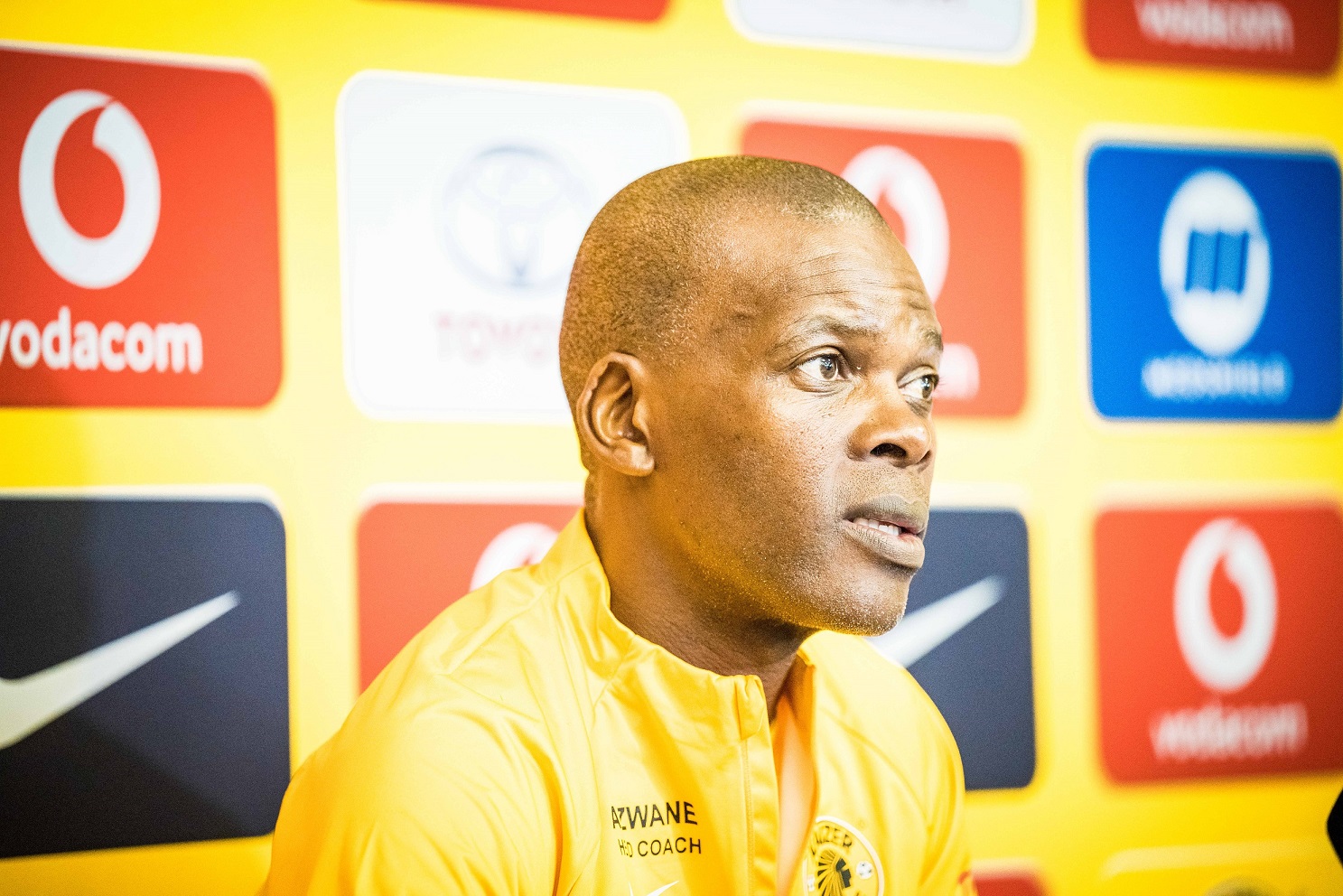 On Kaizer Chiefs maintaining their unbeaten run:
It boils down to one thing. Being in this situation, which is very special for the players, for the club and for the technical team as well in our first season, we always wanted to get things right. At some point we always knew we were going to hit rock bottom for obvious reasons, especially when it comes to injuries, but I think all the players, when you look at them, want to add value. The professionalism they've shown thus far has been second to none. We want to make sure we continue where we left off, with the consistency. That is very key, because getting it right even when we faced some challenges is one thing that let us down in the past,. This time we managed to get it right and grind out the results but , unfortunately, in the past we couldn't do that.
On his assessment of his squad's progress:
I think we are on the right track and we have to keep our feet on the ground and make sure the players are level-headed. They know what is at stake, so what is key right now is to realise we are in a position where we have to win all the remaining games, and we all know that is possible though we will take it one game at a time. That mindset of taking it one game at a time helped big time. As much as we know we are Kaizer Chiefs and we have to win every game, but at some point, we put ourselves under a lot of pressure because we wanted to focus on many games at a time that were coming up. So, we had to change that a little bit and say, 'Here is the game, let's focus on this one, deal with this one and when we are done with this one we move on'. I think that approach worked tremendously.
On Sekhukhune United:
They've always been a dangerous team in their approach. They've got a good coach in coach Brandon Truter, and a good technical team in MacDonald Makhubedu and Morgan Gould. There are no easy games for us as Kaizer Chiefs. When it's Kaizer Chiefs, every technical team prepares to a tee, just to make sure they grind the results against Kaizer Chiefs. We are actually used to it and there's no doubt they have a very good team, a team that has done well so far with quality players. They are not in the semi-finals of the Nedbank Cup by fluke. They are there on merit because they are doing very well, so it's not going to be an easy game for them and it's not going to be an easy game for us.
On his approach to the game:
The team that will win the game is the team that will apply themselves correctly, create enough chances and convert those chances as well, and concede less goals - and that's what we intend to do, go out there, apply ourselves correctly and make sure we don't concede, but also create chances and take them.
On managing the impact of injuries:
That has become part of our journey this season. It's one thing that got the best out of us. We could not rely on individuals. We relied on the collective effort of the players and the team. That has been one thing that has been a plus and kept everyone on their toes from the beginning of the season until now. Even when we've had major injuries in the past and circumstances that were out of our control, we still got stuck in there and gave our best all the time. Guys are now reaping the rewards, though it's still not over. We've got a long way to go. There are five weeks left in which we have seven games left to play and we have a lot to play for. There is a lot at stake and I'm sure even the players can see the picture. Most of them are looking at the bigger picture already, and we stand a good chance of finishing this season on a high. If we hit form, we have to hit form at the right time, which comes with you getting the results. Sometimes the performance will fluctuate in terms of consistency. Getting positive results is a matter of consistency and that's what we want. That's what we want to see and that's what we're striving for.
On the state of the squad for Sekhukhune game:
We welcome Dillan Solomons back into the team, because S'fiso Hlanti is out. We are looking for different combinations to make sure we get it right. There's no room for mistakes, more especially costly mistakes, but football is football. There is no player that goes onto the field and deliberately makes a mistake to cost the team games. What is key for us is to win these remaining games. If we concede a goal, we are going to have to score two or three.
On managing the upcoming prospect of facing Orlando Pirates in the Nedbank Cup semi-final:
It's obviously a situation you can't control. It's our responsibility as the technical team to try and manage the players and make them aware of the important game right now. We know that one (the Soweto Derby) is more than important, but we have to keep on from where we left off. We have to win the three games before we play Pirates, so the focus is on these three games now, and as soon as we are done with these three games, then we will focus our attention on Orlando Pirates.