Posted in News, Team News on Nov 11, 2023.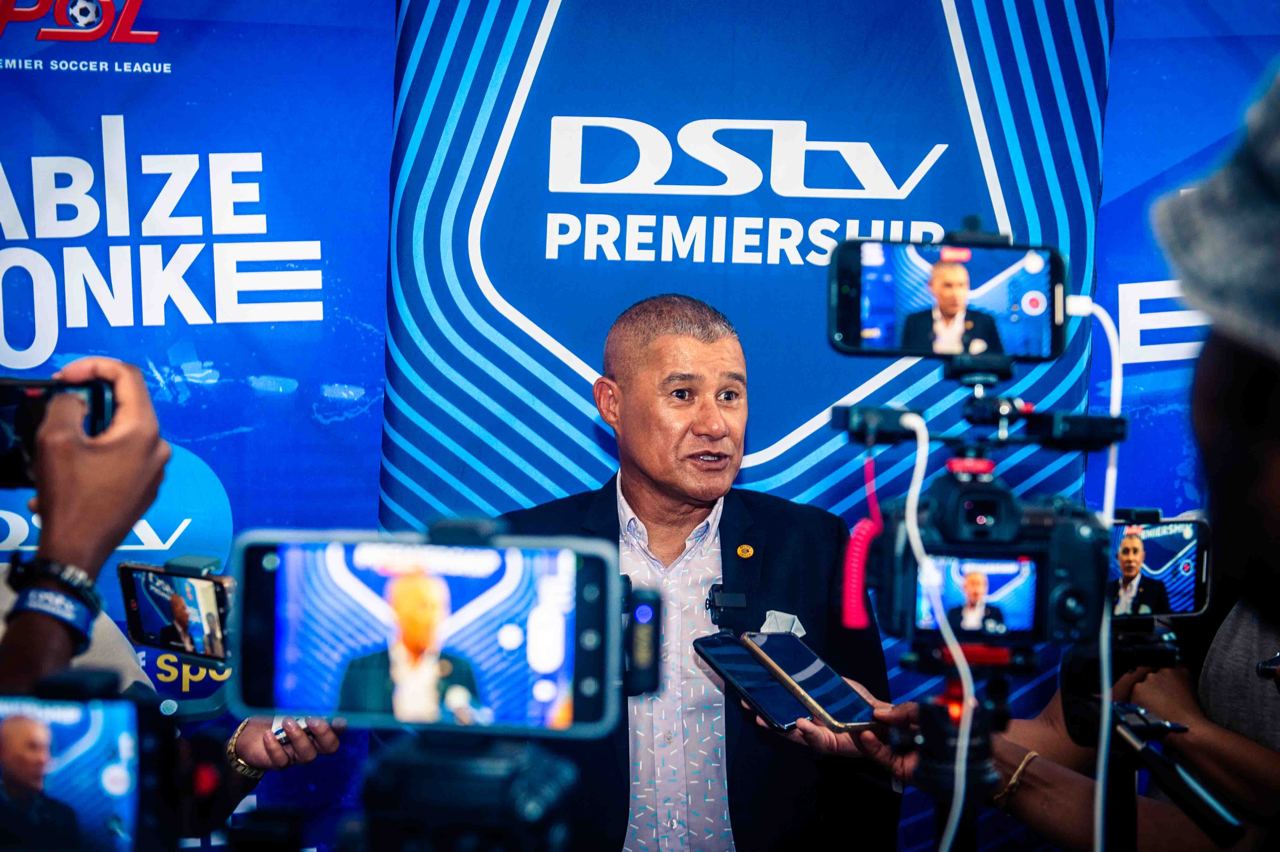 How has the build-up been to the Soweto Derby:
The build-up to this game has been on another level. We won our game in midweek with no supporters and then we honoured our Chairman at the Hall of Fame. Going into the game I think we prepared very well. We should play a good game of football, but it all depends on the 11 v 11 on the day.
Message to the Kaizer Chiefs supporters:
To the supporters, to the fans of Kaizer Chiefs, your loyalty is very important to the man that has been put into the Hall of Fame this week. So come out in droves guys, enjoy the game and support the team. We are building for the next generation of Kaizer Chiefs players.
Spirit in the Chiefs camp:
The dressing room is like when you start the races at Gosforth Park. The horses want to run, they want to run all the time. It's up to the trainers to hold them back and wait for the time to come when you blow the whistle.
On the state of preparations:
We've tactically prepared. The ones who are going to start the game are in very, very good spirits. The ones who are outside the pitch are even in a better spirit; they are pushing each other. On the day, we are going to play a good game of football with the tactics that we think will beat our opponents, which is Orlando Pirates. We hope those whom we selected on the pitch are able to do what we asked them to do tactically, plus more, because it is a big game, it is the Derby.
On playing the Soweto Derby:
This is what football players are born for; they are born to play in front of big dignitaries, the most important being the Chairman. For me, I always say to them, 'we are entertainers and how we sing on the ground is how we are going to sell the record'. When they go out there they are big entertainers, they are 11 individual entertainers, but they've got to put it together and play one good song.
On whether records matter ahead of a Soweto Derby:
No, they don't.