Posted in News, Team News on Sep 16, 2023.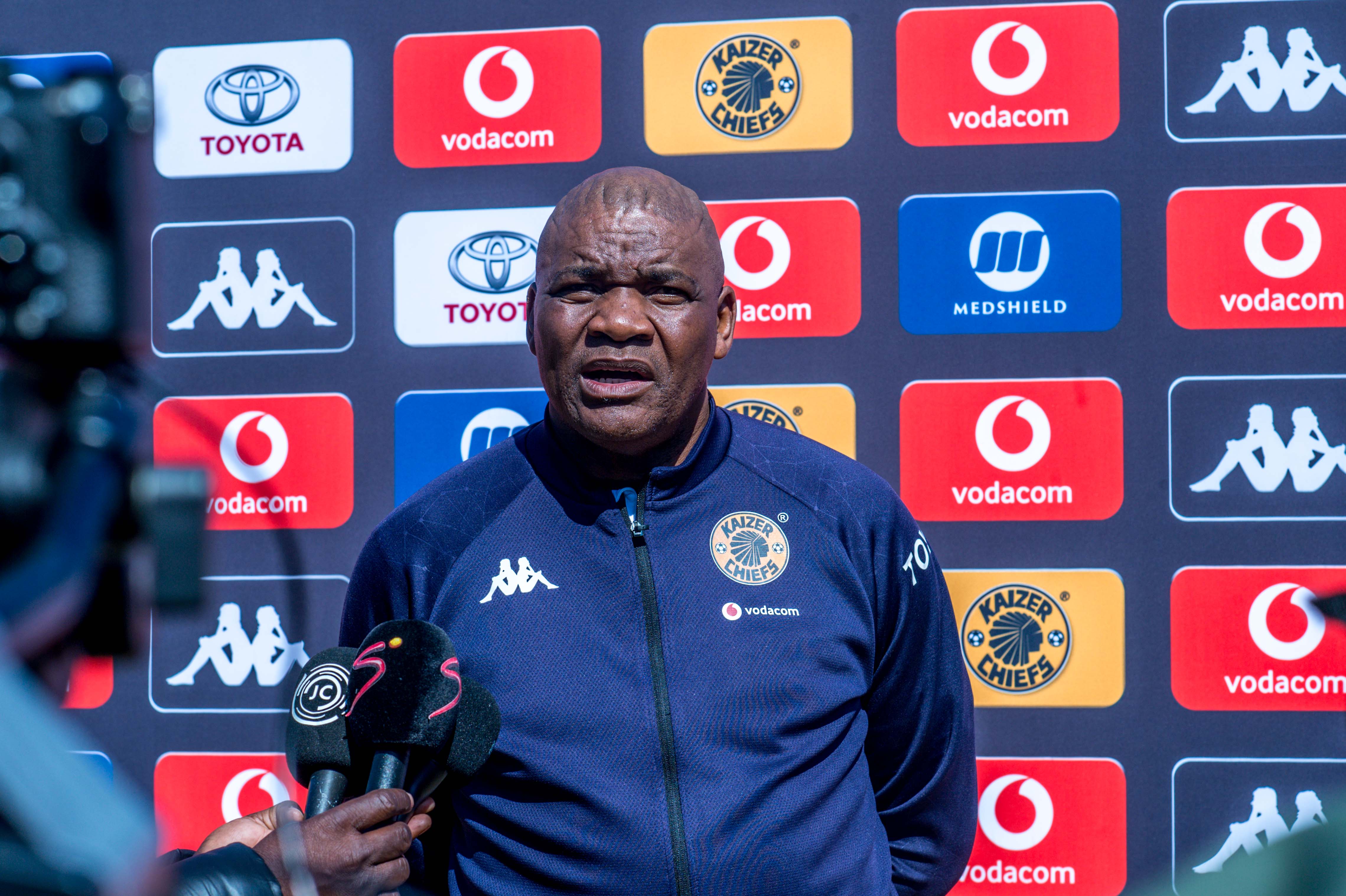 On returning to league action after the FIFA break:
We needed the FIFA break for the mental and physical recovery of the players after we played back-to-back matches leading up to the break. The energy levels are very high for the first game back after the break. We have worked on our tactical approach to this game and the most important thing is that it's the first game in our next cycle of five matches. It's a home game so we have to do well and give a good performance and we are looking forward to getting good results.
On the effort from the Chiefs squad in training this week:
We really want to thank the players we have selected and those that are not in the team for the effort they have put in throughout the week and we are looking forward to playing this game in front of our supporters and making the Khosi Nation happy.
On the attitude of the players after a good run of successive wins:
The most important thing is our motivation has to be high all the time and we are at that level now. We are no longer looking at whomever we play. We prepare the same. The attitude and the mental strength are the same. We know everybody that has to come to FNB to play us will always bring their A-game. We are in our plus A-game, after winning two matches. It is important for us to give ourselves points going into this next cycle of five matches. If we can accumulate 12 points out of 15, it will be a big improvement on the last cycle of five matches.
On the threat of Royal AM:
We are all aware this is a game that we have to play well and give our A-performance in, one where mentally we have to be very strong and be very positive coming into this game.
On the state of the squad:
A few players who were injured have started training with us again, which is a plus. We also welcome Ranga Chivaviro back into the team. We have a very strong squad. Maybe in the next two weeks or so, we will have everybody back, which will give us a very good selection headache regarding the quality of players we want in the team. We also have Edmilson Dove back in the team after a three-week layoff due to injury. So, everything looks good, everything looks positive for us.