Posted in Family Zone on Mar 28, 2023.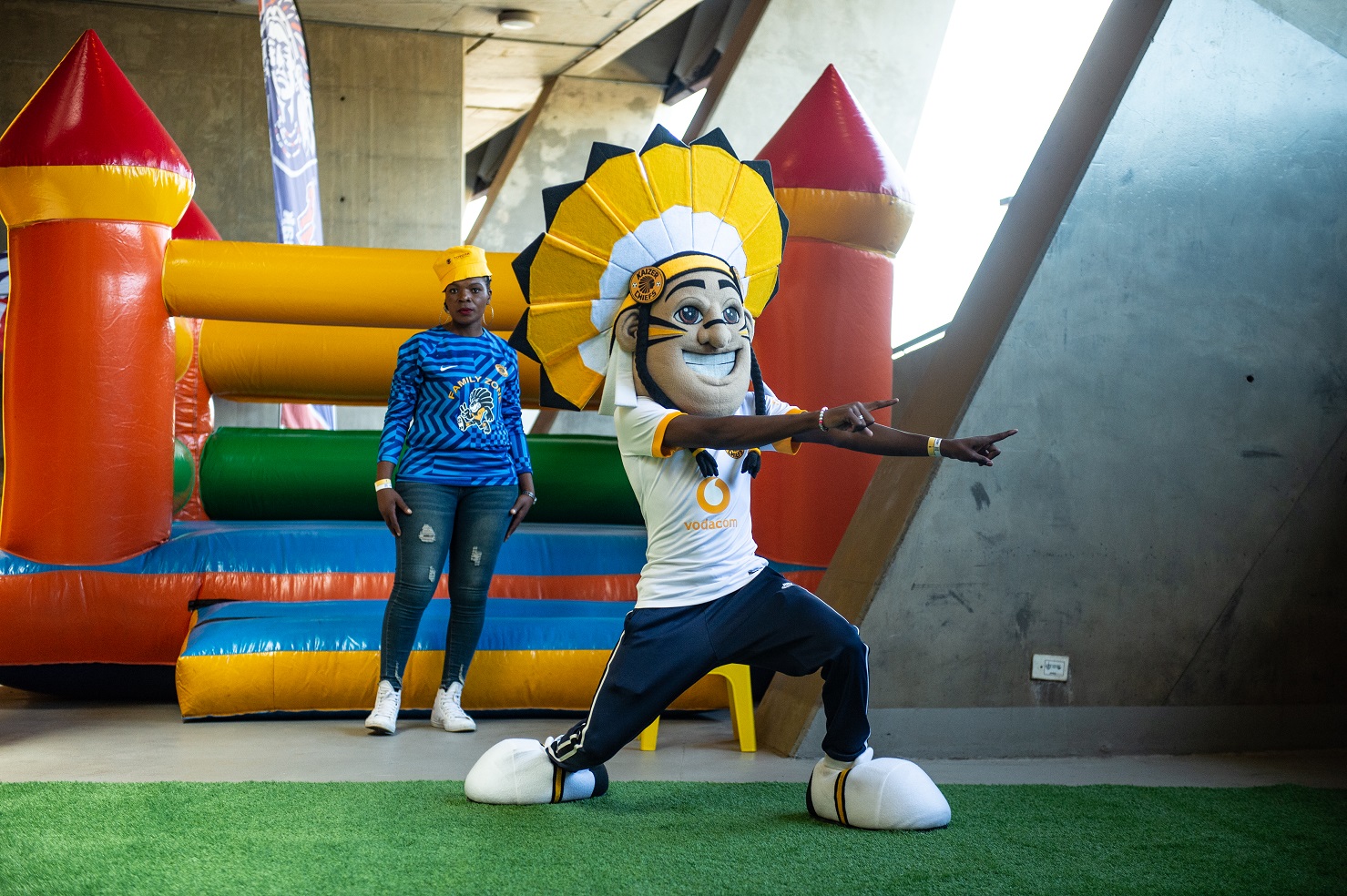 Kaizer Chiefs Family Zone brought to you by John Deere Financial 
Finally, football is family friendly and so much more fun!
From facing painting to jumping castles, mini football, and plenty of balloons, be sure to book your tickets to the new and exciting Kaizer Chiefs Family Zone.
Now attending a game is truly a family outing!
Giving you peace of mind, the Family Zone offers you a safe and secure secluded area for your family to relax, have fun and enjoy the game.
Not only do you get a great level 2 seating area, but you also have access to a special parking area, access through an exclusive entrance at gate A and turnstile 1, but you also get free water or soft drink per person.
Our next Family Zone at FNB Stadium will be on the 20th of May 2023 when we face Cape Town City FC: Family Zone Tickets
Family of 4 Package - R350,00:
2 Adult tickets
2 Children tickets
1 Parking ticket in secure parking area
4 x soft drink / water
Dedicated access gate A turnstile 1
Dedicated fenced and secure family stand area on Level 2
Dedicated bathrooms and concession area
Dedicated security
No smoking
No alcohol
Additional Kids U12 tickets for the family package can be bought from info@ticketpros.co.za

Family of 3 Package - R290,00:
2 x Adult ticket
1 x Children tickets
1 Parking ticket in secure parking area
3 x Soft drink / water
Dedicated access gate A turnstile 1
Dedicated fenced and secure family stand area on Level 2
Dedicated bathrooms and concession area
Dedicated security
No smoking
No alcohol
Additional Kids U12 tickets for the family package can be bought from info@ticketpros.co.za
Family of 2 Package - R220,00:
1 x Adult ticket
1 x Children ticket
1 Parking ticket in secure parking area
2 x Soft drink / water
Dedicated access gate A turnstile 1
Dedicated fenced and secure family stand area on Level 2
Dedicated bathrooms and concession area
Dedicated security
No smoking
No alcohol
Additional Kids U12 tickets for the family package can be bought from info@ticketpros.co.za
Ts & Cs: https://www.kaizerchiefs.com/family-zone/family-zone-ts-cs
#Amakhosi4Life