Posted in Features, News on Apr 04, 2022.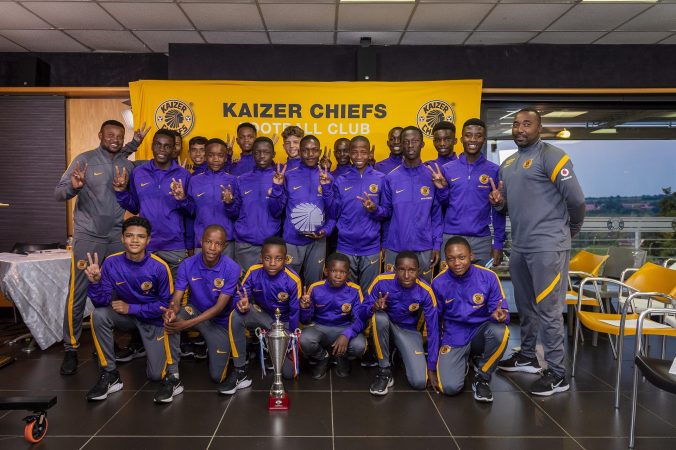 The first KCTV show of April 2022 will be broadcast during the usual timeslot of 20:00 today on SuperSport's PSL Channel 202. This is after there were time changes in March due to games taking place during that time in March.
The production team has packaged another interesting show with great content for the Amakhosi supporters to enjoy from home before they prepare to get back to the stadiums all over the country in the next coming days.
One of our favourite features, My ink, returns this month as we get an update from the team's goalkeeper coach Lee Baxter as he has added more tats on his body since his last appearance. We follow him to the tattoo parlour as we get to know him more and the story behind the ink on his body.
We get into the 'classroom' again with some of our senior players, most of whom are those who joined Amakhosi at the start of the season. This is as we take them through some dos and don'ts of the media game through media training. We go behind the scenes of our media training activity and show how we prepare our players before they do interviews as it is an important part of their career.
We also captured another important event of our business as we show elements of the Kaizer Chiefs Youth Development induction and awards events that took place in March. These events took place over a period of 4 days with the parents and players from under-13 to under-19. The players were inducted and introduced to the Chiefs way for our football leadership and we also awarded the players for the outstanding work they did in Gauteng Development League (GDL) last year.
Our keeping up with the Village segment will this month focus on the KC Mobile business that has been growing steadily over the years. Apart from the growth, we also have been rewarding those who are on the KC Mobile through exclusive competitions and awesome prices. Our very own Bafana Sibiya talks about the benefits of using KC Mobile and the work that he and his team do at the KC Village for the benefit of the Amakhosi faithful.
Let's spread the word and ensure that we all watch this month's KCTV show as it premieres on the PSL Channel on SuperSport, DStv channel 202 this evening at 20:00.
Kaizer Chiefs' social media platforms will share details of the reruns of the show during the course of the month of April 2022.