Posted in Features, News on Nov 07, 2022.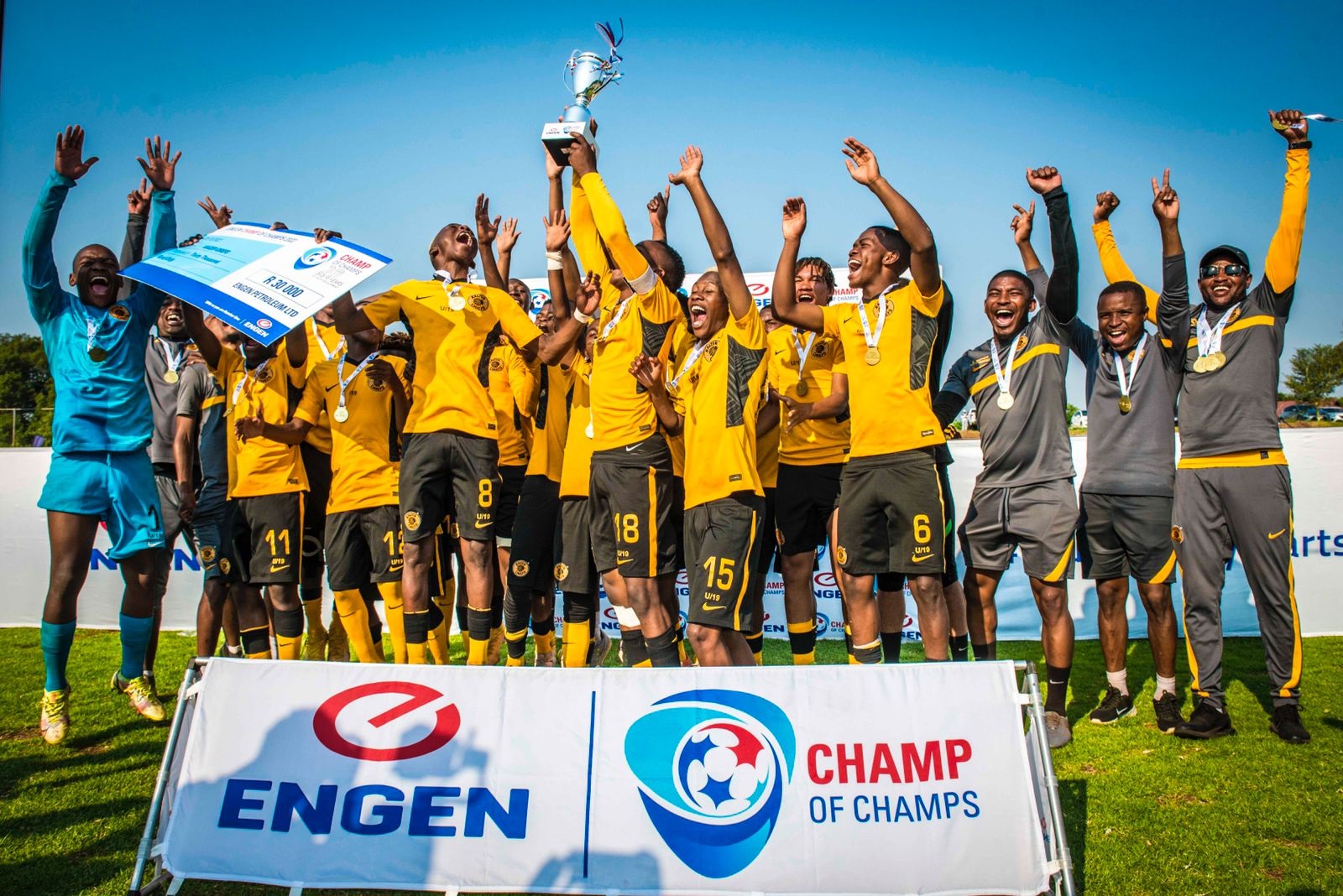 With the league programme having taken a break ahead of the 2022 World Cup in Qatar, the Kaizer Chiefs TV team has prepared another humdinger of a show for Amakhosi supporters to enjoy this November.
Foremost among the exciting segments is the ever-popular My Kasi feature, which focuses on where some of our players come from. This month the KCTV team visits midfielder Lehlogonolo George Matlou in Soweto. The Meadowlands-born player takes us on a journey through his life story and footballing origins. We get to meet those who are close to him and who have played an important role in his life and career. The segment is a bit of tear-jerker but compelling for those who want to know more about the talented player.
The Club continues to be committed to Corporate Social Investment. During the FIFA break at the end of September, Amakhosi organised a uniquely endearing initiative that involved grooms - who look after horses on a daily basis - take a break and play football. These grooms had a fun-filled day playing against each other in an all-day tournament that saw them win great prizes, including a R20 000 cheque.
Our Kaizer Chiefs Youth Development Academy has been hard at work this year with the different teams winning trophies. In the latest episode of KCTV we look at our U-19 team's journey to lifting the Engen Champ of Champs trophy after representing Gauteng in the annual youth tournament. We speak to players, fans and coaches about how it all came together.
This not-to-be-missed show premieres on the on SuperSport Channel 209 on DStv this Monday at 20:00. Kaizer Chiefs' social media platforms will provide details of the reruns of the show during the course of the month of November.