Posted in Features, News on Aug 09, 2022.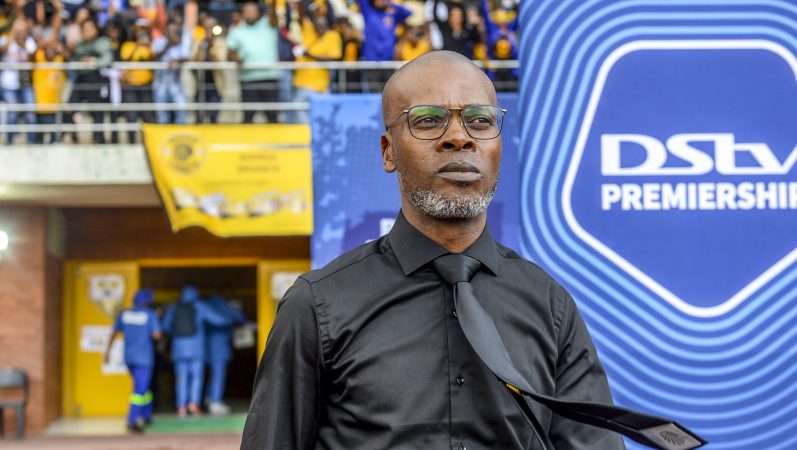 On the quick turnaround since the weekend league opener against Royal AM:
We've had just 24 hours of recovery time since our last game. In our preparations, we did a lot of dead ball situations and also worked on our tactical movements and approach, which is something we needed to cover because of the time frame. We are happy that the boys are responding positively. They look switched on again, which is very good.
On what to expect from Maritzburg United:
Going into the game we know we are playing against a difficult team. In the one game they've played we saw them play with three at the back and four in the middle and they come with a diamond shape 4-3-3 as well. They can easily change that to 3-5-2 or 3-4-2-1. Knowing coach John Maduka is a creative coach, we've been preparing for that.
On the standout players in the opposition ranks:
They've got good players, they've got Bulelani Ndengane leading the back three, with Keegan Ritchie and they've got a very strong spine. They've got two defensive midfielders who are also playmakers who are very good on the ball. They've got wingbacks such as Bongani Sam, who push very high upfield and Phiwayinkosi Zuma is one of their three strikers. They've got a very good team, but we can capitalize on some of the spaces they create when they go forward. We don't expect them to create those spaces, given that they're playing away. They might form a low block and play on the counter, which we anticipate.
On what to expect from Kaizer Chiefs:
 The boys look good, let's wait and see how they will take the game to the opposition.
We saw a need to start with (Dillan) Solomons. When he came in (against Royal AM) he gave us that extra offensive part in the game. Playing at home we are going to have to be on the front foot. He's a good crosser of the ball, in terms of decision making he is 80-90% spot on. We are bringing in George (Matlou) in place of Cole (Alexander), who will play as one of the eights. That will make our lives easier as well in terms of the creativity we need. We are giving him the freedom to go forward and to also help us when we lose the ball upfront, to apply pressure, and not to allow the opposition to get into our defensive half.