Posted in Health & Wellness, KC Diet, News on Jul 24, 2020.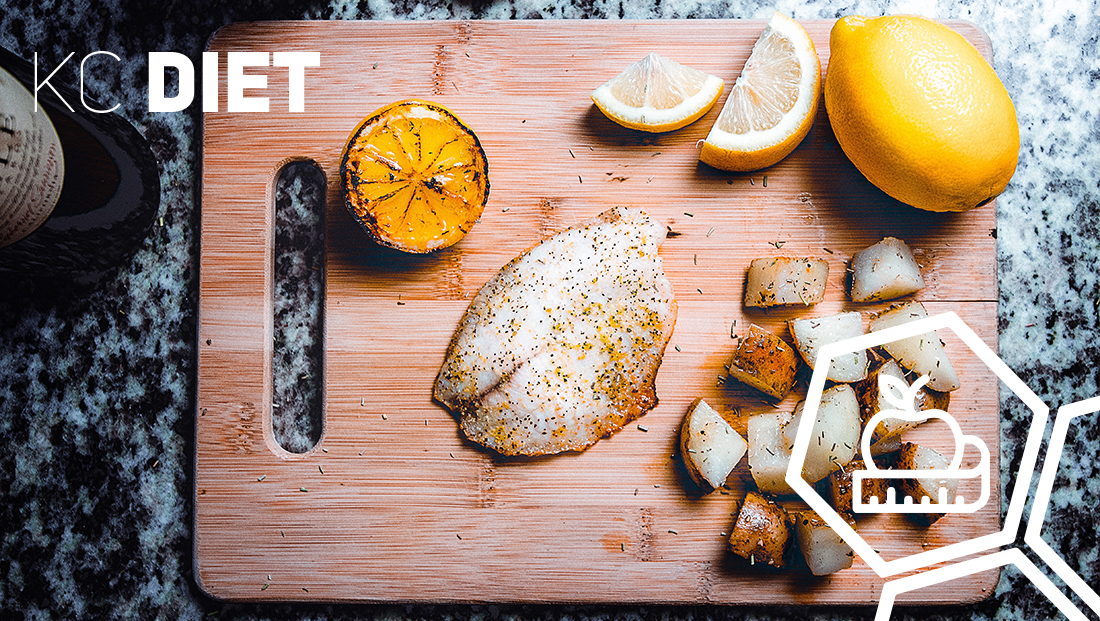 It's vital that everyone looks after their body's immune system, especially during this time of Covid-19. That's why Kaizer Chiefs Youth Development Academy sports scientist and fitness coach, Jamie Schultz, provides some recommendations with some much-need winter tips as it relates to food. "It's not only important to regularly exercise," he explains, "it's also imperative to build a better immune system with the goal to achieve vitality. This is necessary to overcome the winter months in a healthy shape. "It's also crucial to get enough sleep, at least eight hours a night."
Tip 1
Start the morning with a slow-release breakfast, which will keep you full throughout the day. Eat warm oats – either cooked on the stove or heated up in the microwave. However, cooked oats are the best quality. One could mix the oats with nuts and/or seeds as well as seasonal winter fruits, like apples, pears and cranberries. It's also possible to buy instant packets of mixed oats and fruits, which can be found in the cereal section of a supermarket. If you are in the mood to top your oats with something decadent, add some peanut butter. For people with a sensitive stomach that have difficulty to handle nuts and so on, please eat seasonal fruits instead, like apple, banana, peers, cranberries and blueberries. You can use some honey with it and, if you wish, a slice of toast, although eating bread is generally not recommended. Of course, breakfast can be enjoyed together with coffee or tea on the side to which you could add, according to your liking, some cloves, ginger, cinnamon or star anise. They all work well against any possible inflammation.
Tip 2
When it comes to lunch or dinner, it would be good to eat a mixture of fruits and vegetables that are all rich in vitamin C. Fruits should include citrus fruits, like lemon, grapefruit and a mandarin orange. Combine this with vegetables like tomatoes and red peppers. This can be eaten either as a warm or cold dish. It contains high dosages of vitamin C, which plays an important role to boost the energy levels and the immune system, especially when one exercises a lot.
Tip 3
Another tip for lunch and dinner is to consume enough zinc, which can be found in, for example, spinach, oysters and legumes. This can be mixed with free-range poultry, like chicken breasts. Studies have shown that the meat of free-range chicken, which are able to rove around outside, is juicer, more tender and better textured meat. To cook it either by baking or steaming makes it even healthier. Zinc is a major contributor to the immune system and it helps the body fight a possible contracted virus.
Tip 4
It also helps to eat more iron-rich food, like red meat, lentils and fresh green leafy vegetables, like beans, carrots, onions and lettuce. This should rather be eaten in the evening and it all also contributes to boost the immune system. If one can't get enough iron from food sources alone, you should consider getting a supplement at the pharmacy, especially when you feel fatigued. If you are tired or lethargic look for anything that contains iron before anything else.
Tip 5
It is also important to look at your intake of fresh eggs, milk, cheese and fish, like salmon or cod. These are all sources of vitamin B12, which contributes to the normal functioning of the immune system. It also helps to fight tiredness and a feeling of fatigue.
Tip 6
Be careful of comfort (sugary) food like chocolate and chips. It's often too easy, especially in these cold winter months, to reach for comfort food, but this is bad, not only for your waistline, but also for the energy levels. Instead, eat a hearty soup with sweet-rooted vegetables, like beets, carrots, onions, artichokes and radishes. It's lovely to add some garlic and/or ginger in the soup. Soup is all about winter food that is nutritious and comforting at the same time. Also, give roasted root-vegetables a try, like butternut, carrots, parsnips, beetroot, artichokes, onions and radishes.
Tip 7
Keep the hydration levels up. People tend not to drink as much water as during the summer, because it's cold. However, one shouldn't forget to drink lots of water. Please don't go for the normal purified water, but, if finances allow it, buy mineral water, because it contains magnesium. Drinking spring water is also fine. Purified water removes all the minerals, which the body needs to up the immune system. "You are what you eat," Schultz concludes. "On top of all of this, please wear your mask, sanitize and keep social distance during this time of the Covid-19 epidemic. "However, wearing of a mask and sanitizing, all crucial at present, also means that the body is less exposed to the natural environment (of common viruses) and, as a result, this leads to the suppression of the immune system. It's therefore paramount to eat well to beef up the body's immune system, especially during these cold winter months."