Posted in Features, Health & Wellness, News on Mar 26, 2020.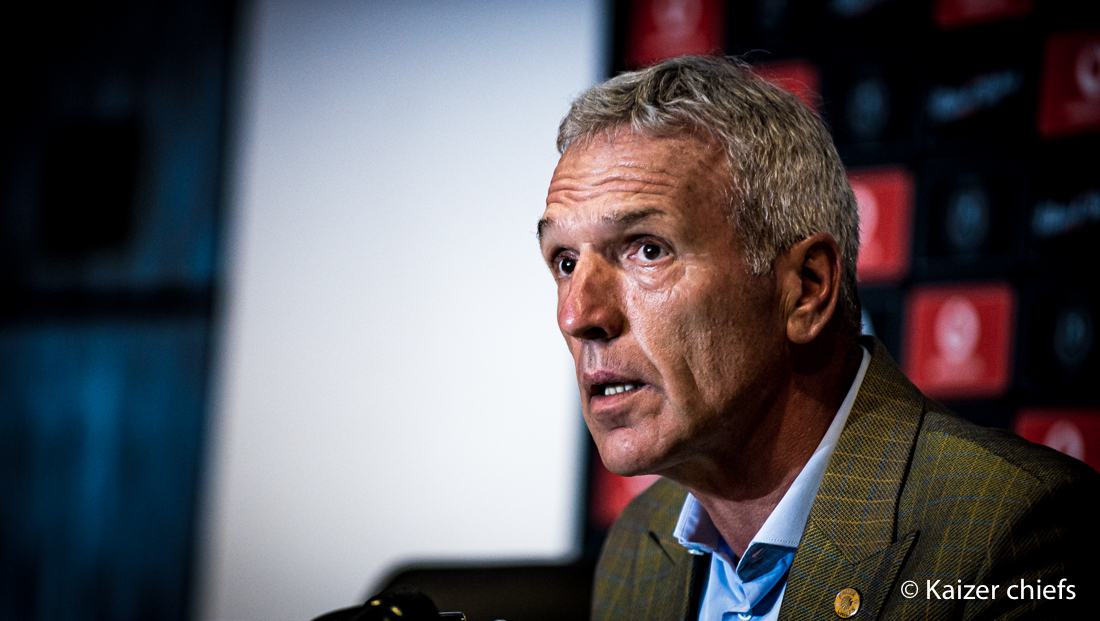 The World Health Organisation (WHO) has revealed that the Coronavirus(COVID-19) pandemic is an infectious disease caused by a newly discovered virus. 
The virus has spread worldwide, bringing to halt most activities both socially and economically. Just like many countries across the globe, the epidemic has been declared a disaster in South Africa and a 21-day lockdown has been instituted to flatten the curve of spreading.
The PSL has postponed the league fixtures indefinitely and will resume once it is advised to do so. 
Kaizer Chiefs coach Ernst Middendorp has shared his thoughts on the situation that's facing the team.
"Suspending the league season indefinitely is a huge challenge with regards to keeping the players sharp and fit," he reacts. "We have to deal with different scenarios. The players need to be very professional. We can only guide them adequately using modern technology (video conferences, etc). I am glad that everybody has been professional so far."
Middendorp urges everyone to observe the precautionary guidelines: "We must all be aware of our responsibilities. In this time of self-isolation, it's very important to lift one another's spirits. We make sure that we maintain contactthrough technological means with each other during the COVID-19 outbreak."
Though Middendorp is itching to return to the pitch, the German believes thatprevention is better than cure.
"Of course, I wish to be on the training ground at any time and I hope to be back at Naturena soon, because we want to finish the season successfully," he says. After he short pause, he adds: "However, currently, we have to take care, heed the call to stay home and not move outside to avoid the expansion of the virus."
Middendorp and his technical team have worked out a programme to keep theplayers ready at any time when called upon to return to action.
"Currently, we are working online with the players individually," Middendorpreveals. "We have provided them with a platform for their own performance analysis. The players are receiving video clips that they need to watch. We are also discussing challenges with the guys.
"As a coach and as the technical team, we are in touch on a regular basis,talking about the way forward based on the reflection of our games played so far.
"I am not only using the time to prepare for our return to action, I have also been busy with the review and report of the season as things stand," he concludes.
Kaizer Chiefs are observing the South African government's order of the 21-Day l ockdown and wishing everyone to do likewise. 
• 
Maintain social distancing by maintaining at least 1 metre (3 feet) distance between yourself and anyone who is coughing or sneezing
• 
Avoid touching eyes, nose and mouth
• 
Practice respiratory hygiene
 by m
ak
ing
 sure you, and the people around you, follow good respiratory hygiene. This means covering your mouth and nose with your bent elbow or tissue when you cough or sneeze. Then dispose of the used tissue immediately
• 
Stay home if you feel unwell. If you have a fever, cough and difficulty breathing, seek medical attention and call in advance. Follow the directions of your local health authority
• 
Stay informed on the latest developments about C
OVID
-19. Follow advice given by your healthcare provider, your national and local public health authority or your employer on how to protect yourself and others from C
OVID
-19