Posted in Features, KC Mobile, News on Oct 19, 2023.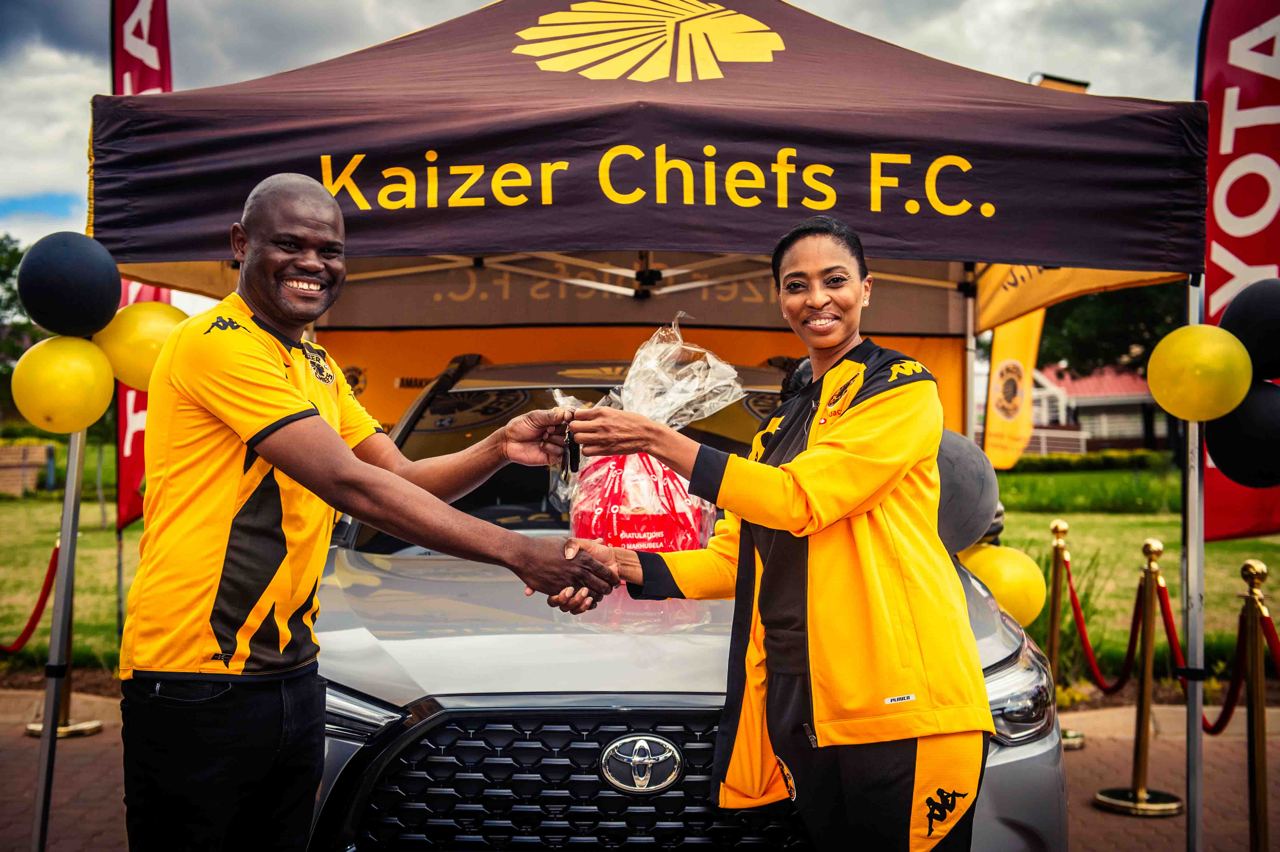 The unwavering loyalty of Kaizer Chiefs supporter, Sifiso Makhubela, paid off handsomely on Tuesday when he walked away with brand new Toyota Corolla Cross 1.8, after winning the KC Mobile competition.
Accompanied by friend, and fellow Kaizer Chiefs supporter, Nelson Kekana, a very excited Makhubela came to the Kaizer Chiefs Village on Tuesday, to claim his prize. Kekana, a KC Mobile subscriber himself happens to be a former winner of one of KC Mobile experiences in the past.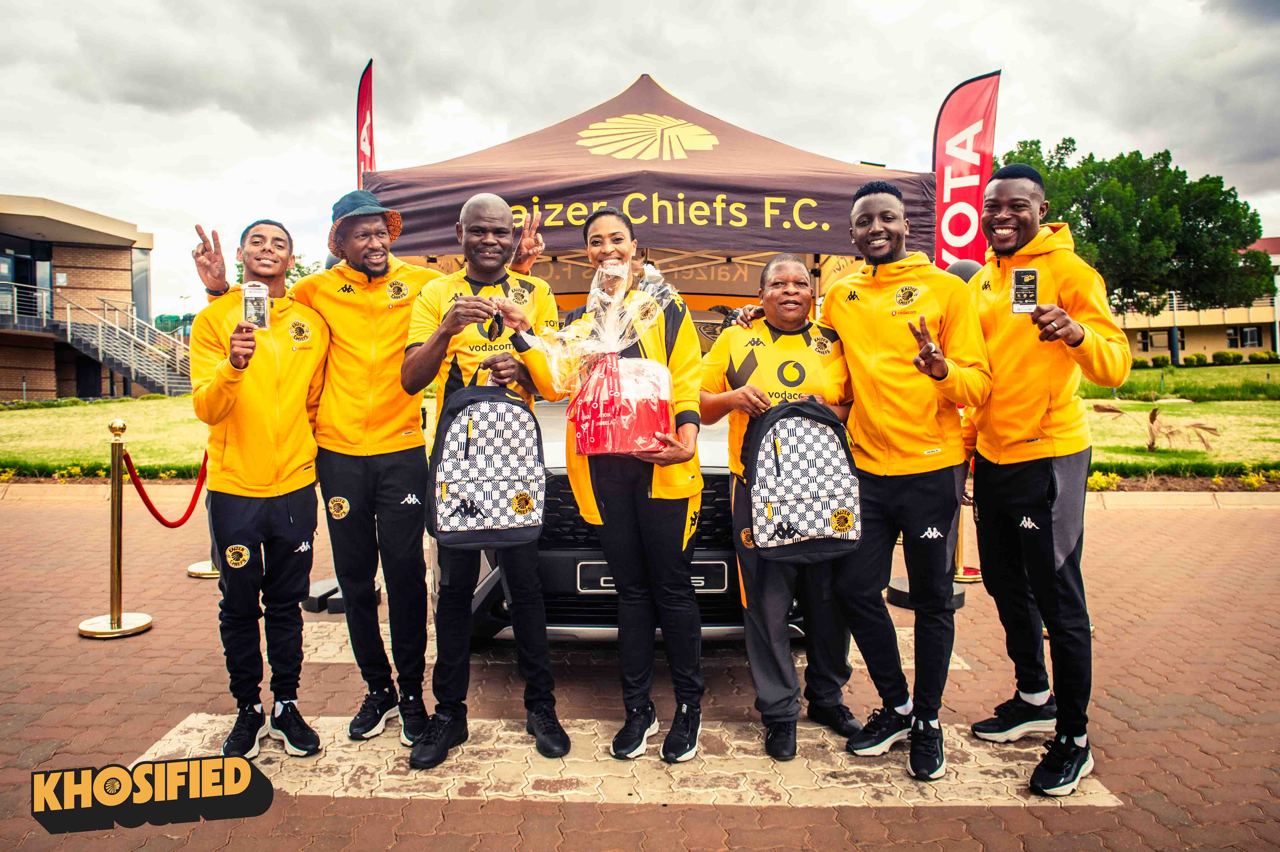 Kenaka says he was the one who encouraged Makhubela to get rid of his old simcard and connect with a KC Mobile simcard at one of the roadshows hosted by Kaizer Chiefs and Vodacom. Makhubela made sure he recharged for a minimum of R29 per month which put him in contention for the big prize worth almost half a million rand.
Makhubela's dream seemed fanciful until he received a surprise call while at work informing him that he was the winner of the KC Mobile competition.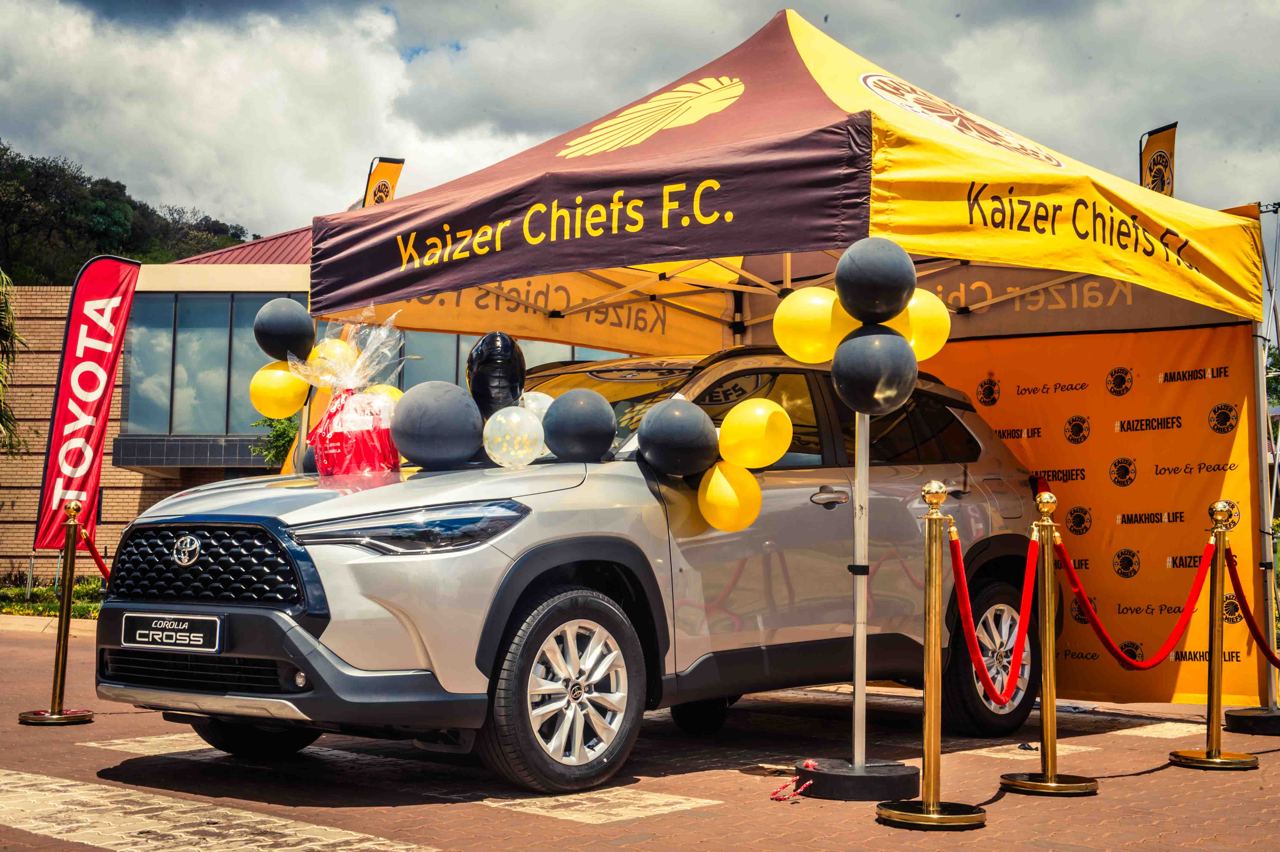 Ecstatic beyond words, Sifiso could barley contain himself, jumping for joy, shouting and celebrating his dream coming true. After gathering himself, he decided to keep the news secret so as to surprise his family in the most wonderful way.
The day arrived on Tuesday, when Makhubela was presented with his brand new Toyota Cross at the Kaizer Chiefs Village by Kaizer Chiefs Marketing and Commercial Director, Jessica Motaung.
Surrounded by Chiefs players and staff, Makhubela was overcome with glee. As tears of joy streamed down his face, he accepted the keys to the vehicle he had only ever dreamt of owning, knowing that this car would always be a symbol of his undying support for the Mighty Amakhosi.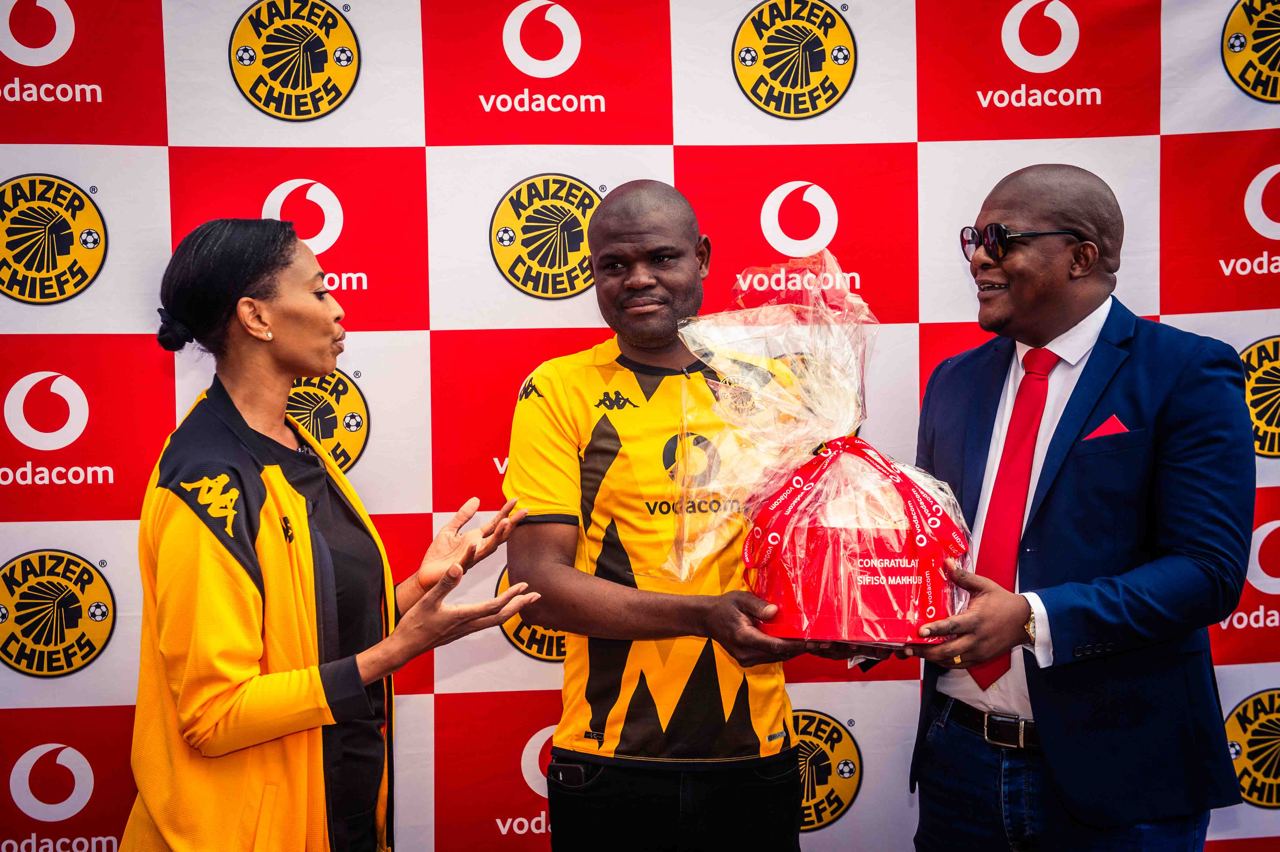 "It is so rewarding to be changing people's lives changed through KC Mobile and sponsors. We are happy for Sifiso and look forward to seeing him attending matches in style with his new Toyota Cross car," says Jessica Motaung.
"Hi journey from an ardent supporter to a lucky competition winner shows that dreams really can come true. He realised that his unwavering loyalty to his team had brought him not just a magnificent car, but also unforgettable experiences and a sense of belonging to something greater than himself."
The surprises didn't end there for Makhubela, though. As he stood there, staring in awe at his new car, Vodacom GTM Manager for Gauteng, Prince Kutama, approached him with a beaming smile, saying, "Congratulations, Sifiso! As an additional bonus for winning the KC Mobile competition, you have also won a fantastic Vodacom hamper!"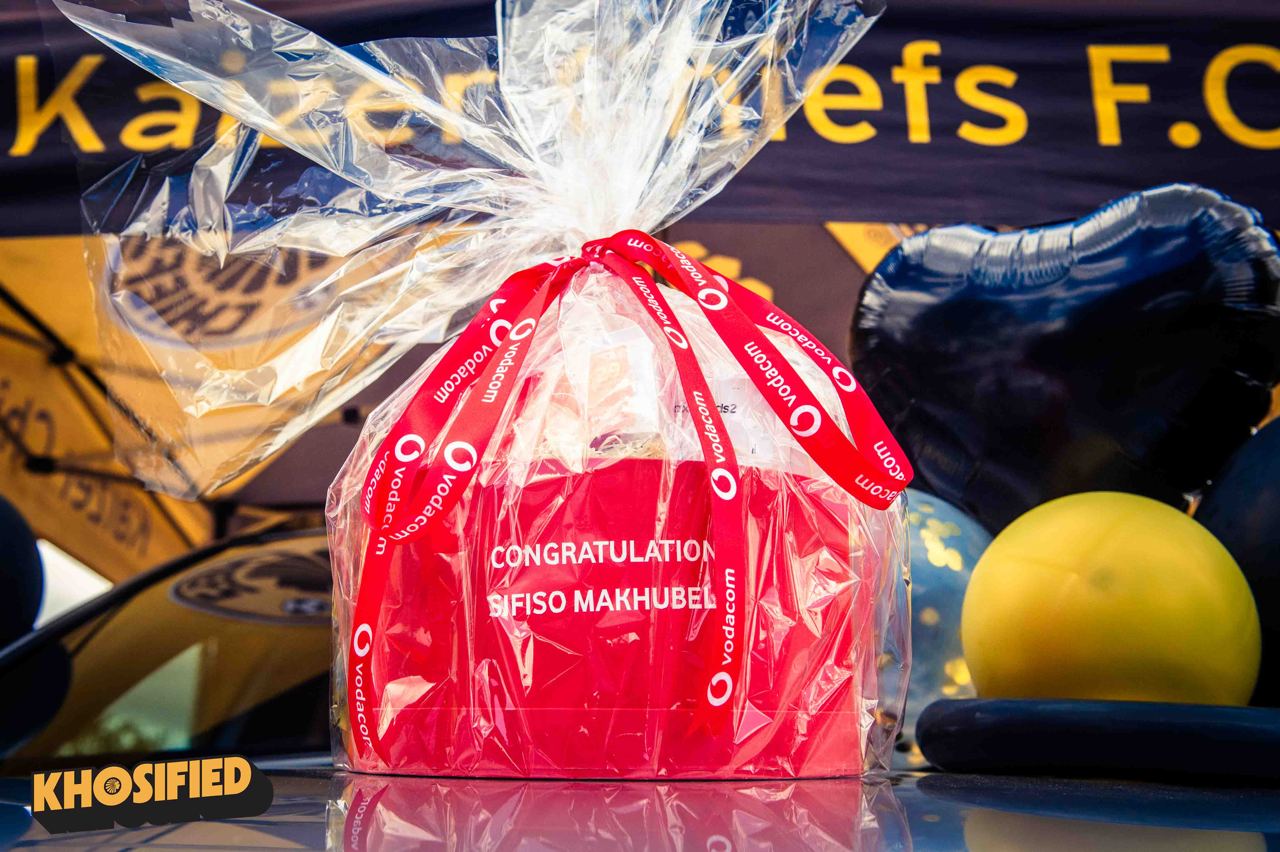 The winner was overwhelmed with appreciation and excitement. Inside the hamper, he found the latest Smartphone, Bluetooth speaker, airtime and earphones.
And so, armed with his new Toyota Cross, his Vodacom and Kappa hampers, and an unyielding spirit, Makhubela promises to continue to cheer on his beloved Kaizer Chiefs, forever grateful for the incredible miracles that can occur when you never lose faith in what you believe in.