Posted in Features, News on Apr 11, 2023.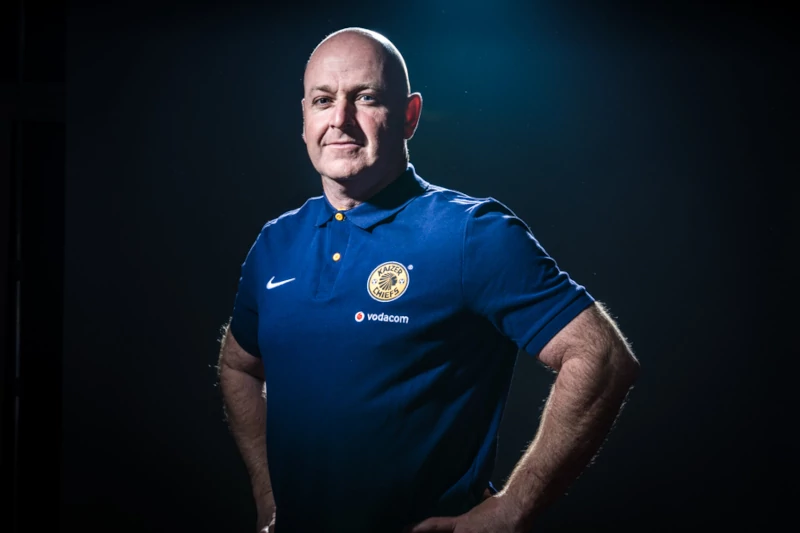 It has been 22 years, but David Milner's voice cracks with emotion and the pain comes flooding back as he recalls "the night South African sport changed forever".
Milner has been Kaizer Chiefs' ever-present physiotherapist for half of his life and he was pitch-side at Ellis Park on the darkest day in the club's history, 11 April 2001, when 43 fans lost their lives during that fateful Soweto Derby.
"I am 48, and I've been working for Chiefs for 24 years now. I had been at Chiefs for about three years when the Ellis Park disaster occurred. It was a very traumatic event and it still brings up a lot of very vivid memories. I got physically ill for a week afterwards. Your immune system takes such a whack after the stress of that experience," Milner told www.kaizerchiefs.com as he reflected on the Club marking 22 years since the Ellis Park disaster.
When Tony Illodigwe opened the scoring for Chiefs, there was a mood of jubilation on the Chiefs bench and in the crowd, but that mood quickly changed as the seriousness of a situation unfolding in the stands became evident.
"We wore these big Reebok bench coats at the time and they came to grab those coats from us off the bench. Then we saw them bringing bodies onto the side of the field and they started using our bench coats to lay lifeless bodies onto them. It was harrowing," says Milner.
The players had been quickly rushed off the field before they fully realised the extent of what was happening.
"We experienced conflicting emotions. The mood was still very jovial in the dressing room, with the players buzzing from the game, and not really understanding what was going on. The team doctor and I went back onto the field to see if we could assist and only then did we see just how bad the situation was. I think it was only later when the players saw it in the media that they realised just how serious the situation was and we were all devastated," says Milner.
It's an experience that changed Milner's life and made him realise the enormity of the responsibility of representing the Kaizer Chiefs brand in any capacity.
"It made me understand the weight we carry. Those people came to the game in a happy moment to celebrate something and to watch and support the Club. There is a huge responsibility on us. There's a passion for the Club. Chiefs takes people away from all their everyday problems and has an amazing ability to put them in a happy place. It's about more than a game," says Milner.
It's precisely for this reason - the responsibility of bringing happiness and joy to their huge supporter base - that commemorating the Ellis Park and Orkney disasters continue to cut so deeply and mean so much to everyone associated with the Club.
"Kaizer Chiefs is a Club that takes great responsibility and cares deeply for its supporters. It is not a Club that takes its supporters for granted. So, the club continues to care deeply for the families who lost their loved ones forever that day at Ellis Park. It is 22 years later and we are still talking about it. They will never be forgotten. It changed South African sport forever and ensured stronger safety rules and regulations have been put in place to govern the game and the staging of big matches," says Milner.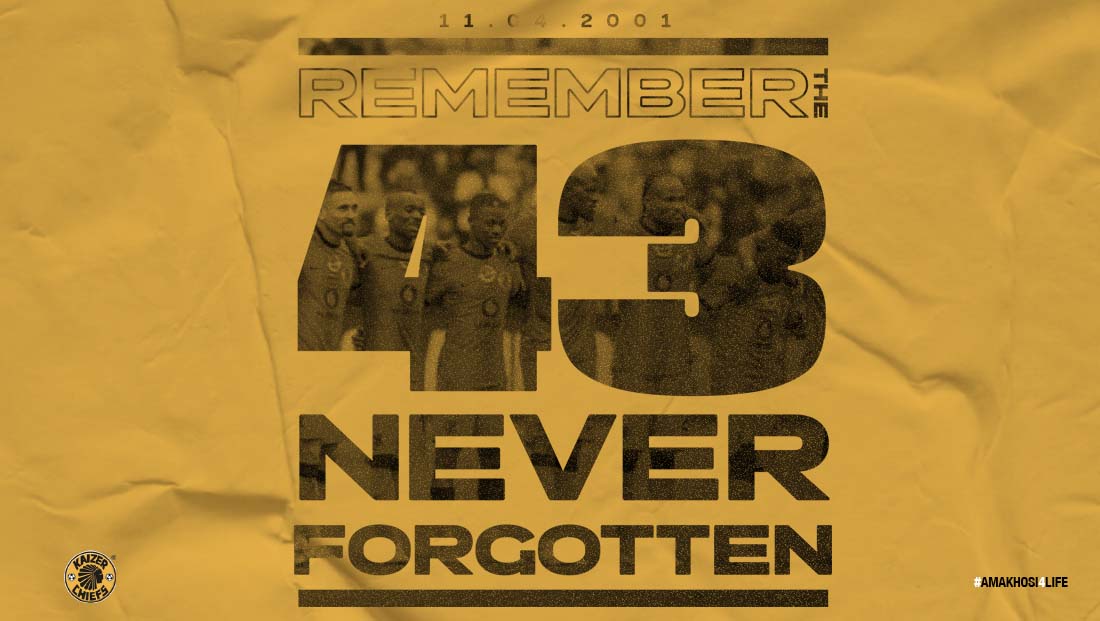 As one of the longest-serving staffers at Kaizer Chiefs, Milner is part of the Club's fabric and he is honoured to still be representing it for nearly 25 years now.
"The Club is like a limb, a body part of mine. It's something you become after a while. It makes you feel like you are part of a family, like you belong. I am very grateful for the opportunity I have had, I have lived most people's dreams," Milner says with deep reflection.
And the night of 11 April 2001 made his bond with the club all the stronger.
"The families lost their loved ones forever that night and they have to live with it every day. I wish all of them strength. It was a very tough time for all of us at the Club. They will always be remembered," Milner concludes.