Posted in News, Team News on Nov 12, 2022.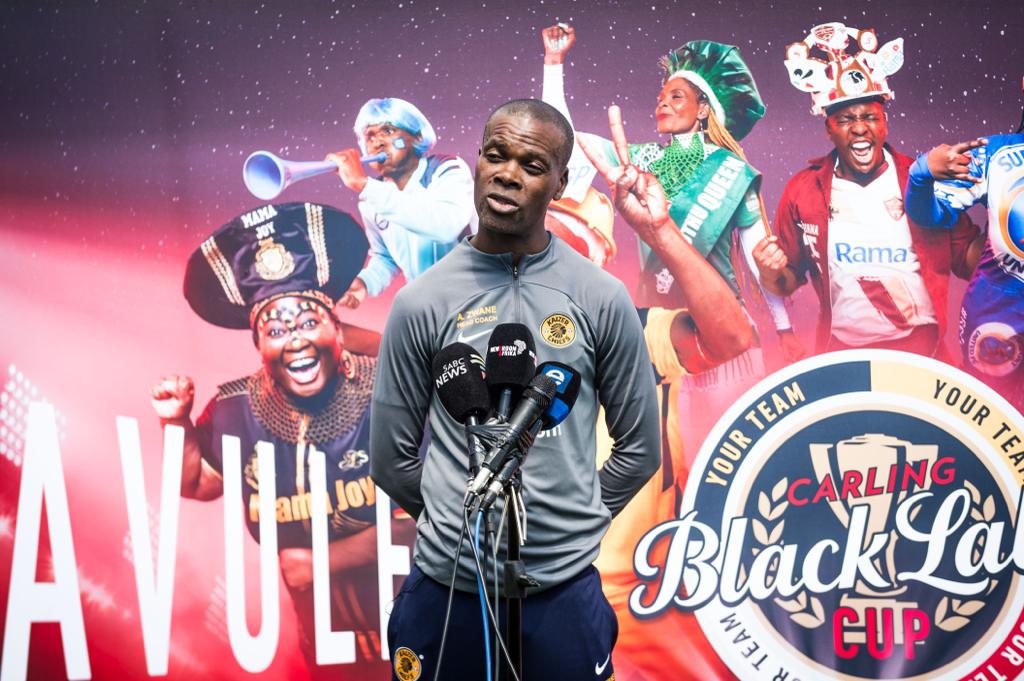 On heavy rain hampering final pre-match preparations
Nature took its course. We couldn't do our final preparations on the field. We lost 45 minutes to an hour; I wouldn't say we lost a lot. Final preparations are very key for the boys, but it's now more of a test of character of how you are going to execute your plan, even if you didn't touch the field of play. Fortunately, we had a session yesterday and the day before yesterday, and we will rely on that.
On Chiefs missing a number of players
Looking at the number of players who will be available for this game and those who will not be available, we will have to dig deeper. We don't have Happy (Mashiane), Itu (Khune), Caleb (Bimenyimana) who are out injured and Njabulo (Blom) and Siyethemba (Sithebe) due to illness. We have about six players who will not be available, the rest of the team are available. We will have to juggle the team around, but we don't have a problem, because we have other players who are equally capable of showcasing their talent and representing the club well.
On throwing in 'surprise packages' like Samkelo Zwane, Wandile Duba and Mdu Shabalala against Pirates
We brought them with us. We want to give them game time and experience in the first team. We are taking this advantage and we will see how it goes. We are willing to give them the opportunity to express themselves and to give them a chance to be part of the team. There is no doubt they are talented boys; that's the reason they are part of us. We will see how the game takes us. If all goes well, we will definitely give them an opportunity. We will give them a run.
On the importance of the Carling Black Label Cup matches
This is not just a practice match, a friendly match. It's a very, very serious game. That will help us going forward, as well. It will give some of our youngsters an opportunity and some of those who have not been playing regularly, as well, the chance to show their value. We do believe in them. It will help us balance the depth in the squad.
On the importance of the tournament going into the World Cup break
We know we will have a two-to-three-week recess, which will mean we have to come back and start afresh. This will give us a chance to assess ourselves, especially those who have not been playing. When we come back at the end of the month that will help us, as well. We will be building on from these two games, which are very key for us, and we will take advantage of that.