Posted in News, Team News on Oct 03, 2022.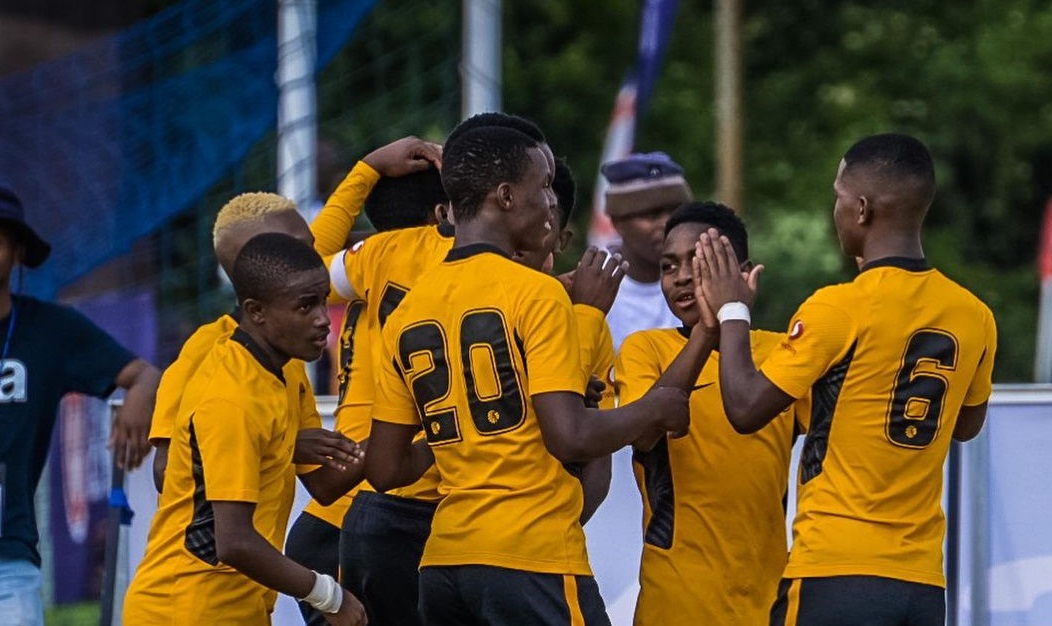 After winning the Gauteng leg of Engen Knockout Challenge, Kaizer Chiefs carried their irresistible form into the national under-18 championships which kicked off on Monday in Johannesburg, where nine provincial representatives are competing for the the national crown.
Chiefs faced Dream Team FC, who are representing Mpumalanga province. The two teams met at midday and Amakhosi under-18s claimed Dream Team's scalp by beating them 2-0. In their second game of the day, that kicked off at 14:30, Amakhosi walloped Chippa United 3-0.
Chiefs juniors' goal scoring machine, Wandile Duba, who was the striker-of-the-tournament in the Gauteng leg of the tournament, continued his fine form when he scored all five of goals Chiefs' goals on the first day tournament.
Kaizer Chiefs (GP) are in Group A with Cape Town City (WC), Chippa United (EC), Lethlabile United Academy (NW) and Dream Team FC (MP) of the Engen Knockout Challenge.
Amakhosi will face Lethlabile United Academy on Tuesday at 9:00 and wrap the second day up with a clash against Cape Town City at noon.
The semi-finals and the final will take place on Wednesday. Group A winners will meet Group B runners up and Group B winners will face Group A runners up at 10:30. The final of the three-day under-18 tournament will be played 14:00.
The games are taking place at Marks Park Grounds in Emmarentia, Johannesburg.