Posted in Features, News on Oct 17, 2023.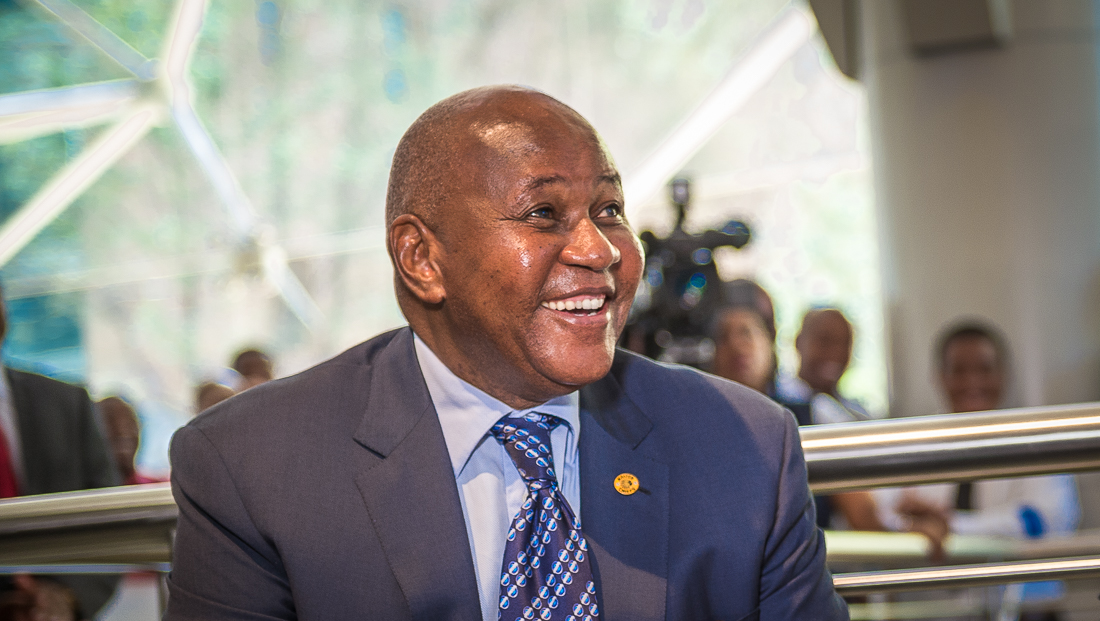 As he marks his 79th birthday this week, the icing on his cake comes with the news today that Dr. Kaizer Motaung will be inducted into the South African Hall of Fame on Thursday, 9 November.
"Dr. Kaizer Motaung, an iconic figure in South African sports history, has significantly shaped the landscape of football in the nation. As the visionary founder and Chairman of the renowned Kaizer Chiefs Football Club, his influence reaches far beyond the field. With this induction, his extraordinary contributions will be permanently enshrined in the annals of the South African Hall of Fame," said Chairman of the South African Hall of Fame, Johnny Burger, when announcing the news of Dr. Motaung's induction.
In a special collaboration with hospitality and entertainment group Tsogo Sun, the Chairman's induction ceremony will be held during a gala dinner at a venue befitting the stature of this monumental occasion.
Distinguished guests, including luminaries from the world of sport, entertainment, and government, will come together to pay tribute to Dr. Motaung's unparalleled achievements .
The South African Hall of Fame said Dr. Motaung's remarkable legacy would be honoured for his "unwavering dedication, profound impact and indelible mark on the sport" and for his major contribution as a world-class footballer, administrator and business leader.
"Your nomination for this prestigious award is a testament to your enduring commitment and your ability to effect positive change in the lives of countless individuals through your remarkable work," added the South African Hall of Fame when making the announcement.
Previous inductees into the South African Hall of Fame include former President, Nelson Mandela, Gary Player, the 1995 and 2007 Springbok Rugby World Cup winning teams, Archbishop Desmond Tutu and Bafana Bafana's 1995 African Nations Cup winning team.
This gala event promises to be an unforgettable evening, honouring a man whose legacy has transcended sport and has become an integral part of the nation's cultural fabric.
The Chairman's induction into the South African Hall of Fame will also be celebrated at the Soweto Derby between Kaizer Chiefs and Orlando Pirates at FNB Stadium on Saturday, 11 November 2023.