Posted in Club News, News on Oct 25, 2023.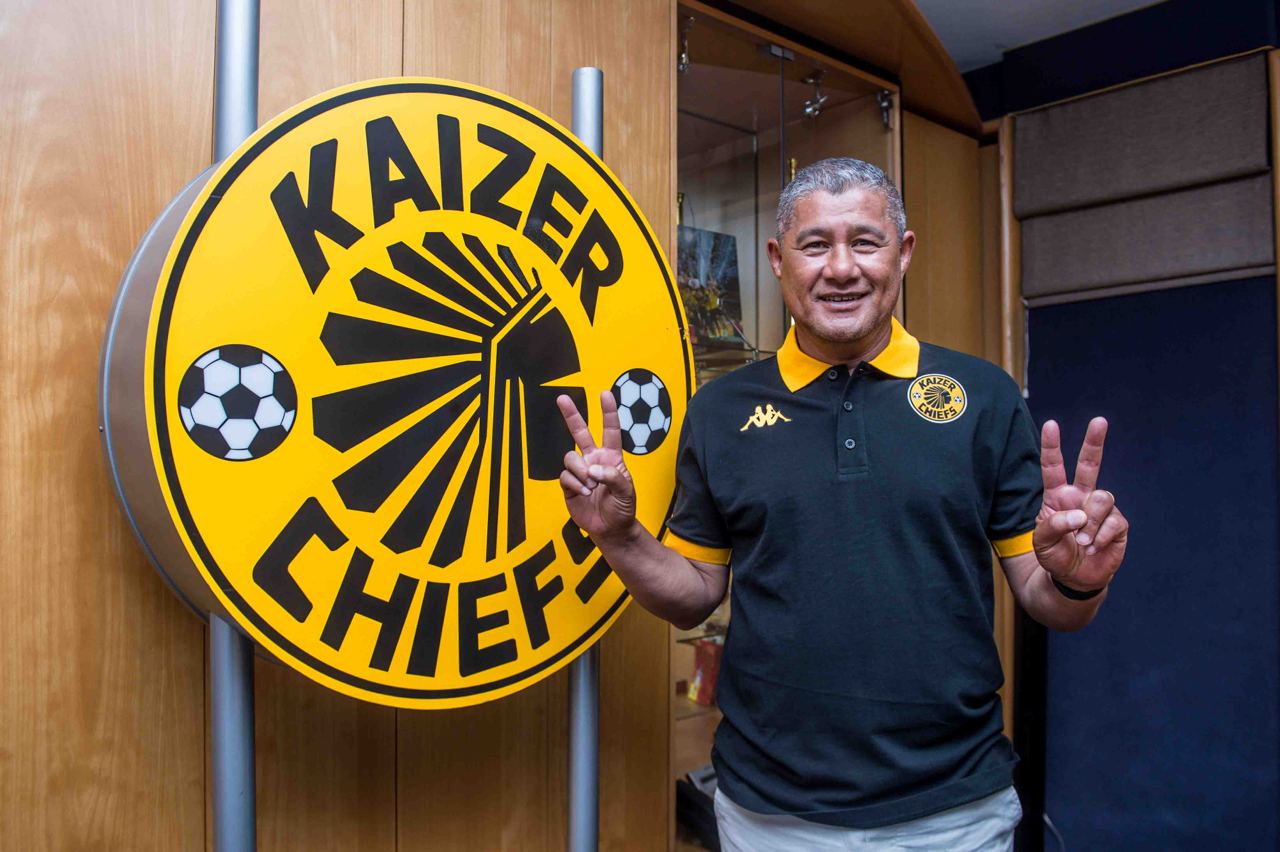 Having been appointed Head of Academy at Naturena barely a month ago, Cavin Johnson has been parachuted into the hot seat after taking charge of the first team squad on an interim basis, following the departure of Molefi Ntseki on Monday.
Speaking just before commencing his first training session at the helm, the vastly knowledgeable coach tells www.kaizerchiefs.com: "Firstly, I would like to thank the Chairman, Dr. Kaizer Motaung, for seeing enough in me to have the faith to put me in charge of Kaizer Chiefs. I am sure he thought long and hard about his decision, because he knew what he brought me here to do, which is to develop diamonds in the academy. But when he felt, in his wisdom, that he needed me somewhere else, I accepted his proposal. To be given the opportunity to coach Amakhosi, one of the world's great footballing institutions, is a great honour for me."
Johnson made a point of noting his gratitude to his predecessors, saying, "I empathise with Coach Molefi (Ntseki) and Coach (Arthur) Zwane but, as we all know, that's football. I want to say that I appreciate their hard work and the solid platform they have left that I aim to build on."
Now, with the responsibility of turning the team's fortunes around on his shoulders, the 64-year-old is ready to commit everything to the Kaizer Chiefs cause, promising to, "devote every bit of experience and knowledge I have gained throughout my career to get the team back to winning ways and playing football the Kaizer Chiefs way, that delights the fans and draws more people to the matches."
Johnson's first assignment is a DStv Premiership clash away to Golden Arrows on Saturday, 28 October, where every Amakhosi fan will be hoping for a 'new manager bounce" producing a positive reaction from the team and a winning result to herald the start of a new era.