Posted in News, Team News on Dec 28, 2022.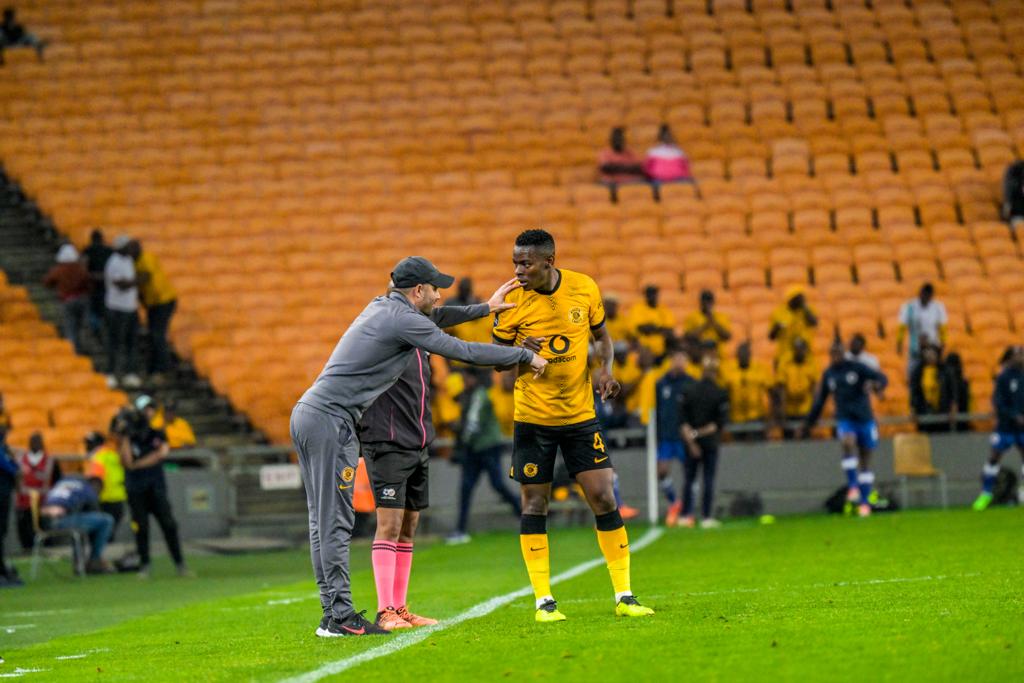 The Premier Soccer League is back this weekend and Kaizer Chiefs defender, Zitha Kwinika is eagerly looking forward to a trip to Durban to face Lamontville Golden Arrows at the Moses Mabhida stadium on Saturday afternoon.
Though Kwinika enjoyed the break while the World Cup was on in Qatar, he and his teammates remained focused on being ready for action when the league resumes.
"I had a great time relaxing with the family away from football but now we are getting back to business," he says.
"Even when we were at home watching football we were still working on it by observing the technical part of the game, seeing how other players are doing things on the biggest stage. We had some time off but after a while you have to get back out and make sure your fitness levels don't drop, so we got back to business. It wasn't a break for the whole time."
Amakhosi arranged a number of practice matches during the hiatus, mindful of the need to maintain the standards required to compete favourably in the second half of the season.
Kwinika believes that these outings have afforded the team the best possible preparation for what lies ahead, as he explains, "I think we showed that we haven't gone down and in each game we got better from the first game against Lesotho, then against Swallows, followed by internal 11 v 11 games. There is clear improvement from where we were to where we are. We are almost ready to play because, as you know, practice matches and official matches are two different things."
Kwinika expects a tough challenge from Abafana Bes'thende, although he has no doubt Chiefs have what it takes to give the Amakhosi faithful extra reason to celebrate New Year by claiming the three precious points on offer.
"They are a good team. In the past few weeks we have been doing analysis on them. They have got confidence and, as with all teams when they play us, it is like a big fight," he says.
"But, we are preparing for them because their advantages can also be their disadvantages,. We are planning as a team to have a structure of how to approach the game, what to do and what not to do. I think if we execute our plan properly then it will definitely be a good 31st (New Year's Eve)."
Kaizer Chiefs currently lie fourth in the table, on 21 points from 13 matches – five points ahead of 8th placed Arrows. With the halfway point in the season a couple of matches away, Kwinika is confident that Amakhosi are well-placed to challenge for honours come the end of the campaign.
"When you get halfway that's how most people measure the progress from the start of the season and see how it might be at the end of the season so, after our next two games we'll reach 15 and we'll look back and see how we have done things and how we can improve in order for us to reach the top. Currently, it's good for us. We are not too far off the teams above us so I believe we are on the right track," he says.
The match kicks off at 15:30 on Saturday, 31 December at Moses Mabhida stadium in Durban.
Tickets for the match are sold online through TicketPro at www.ticketpro.co.za, as well various Spar and Boxer Supermarkets and selected Sasol filling station. Tickets will are R80 per person.