Posted in News, Team News on Oct 21, 2023.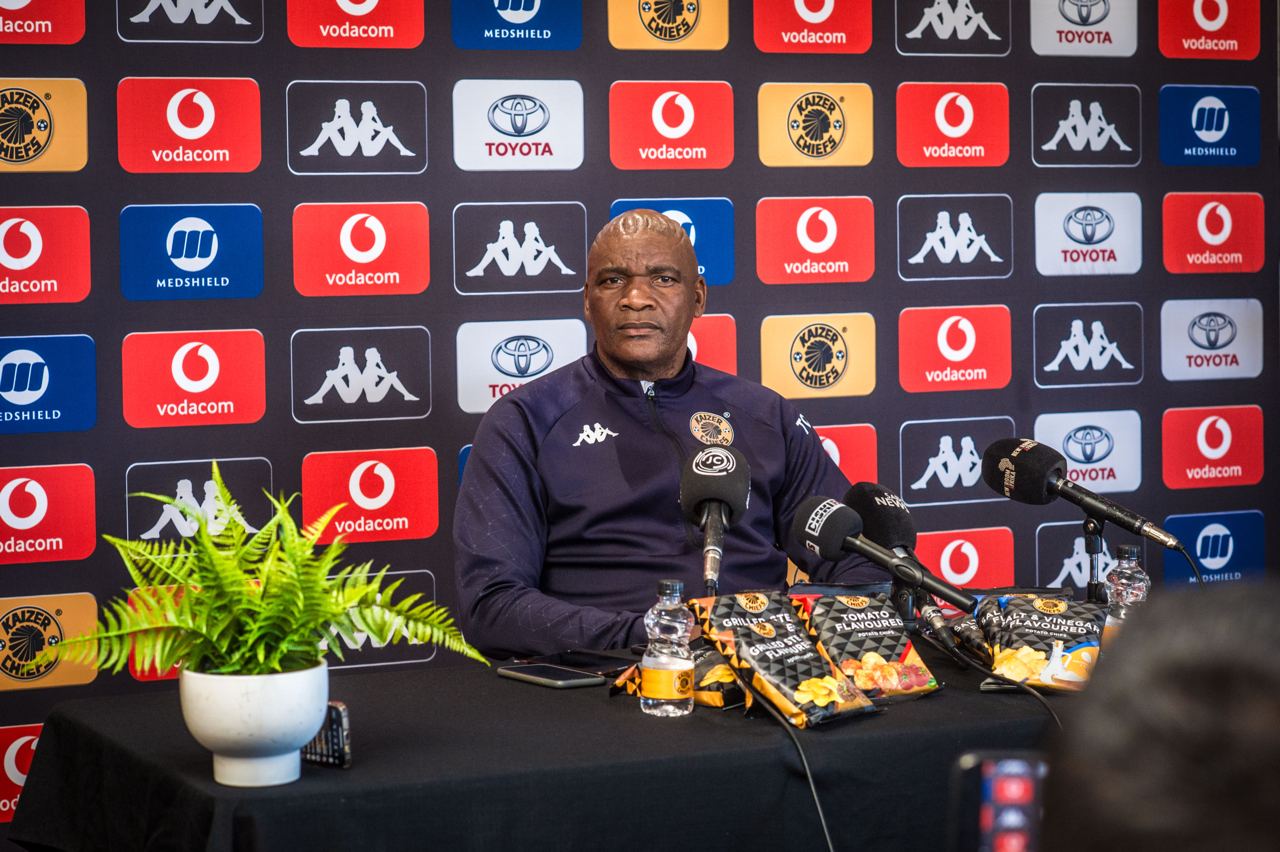 On playing a Carling Cup game just after the international break:
It's a very important game. It's a game that we are ready for, and one we have done our technical preparations for. Coming to the game itself, we have had five players coming from their respective national teams. But having said that, the mood in the camp is very good and we are keeping a very positive attitude to this game.
On the state of the team's preparations:
The guys have put in a good effort in preparing for this game, we are looking forward to a good game tomorrow and for Kaizer Chiefs to win.
On approaching the Carling Cup game against AmaZulu:
It's a process. We have to play for 90 minutes and win every 90 minutes we play, and it starts against AmaZulu. For us in this competition, the first game is just as important as the last game. We are looking towards the last eight and to the last four and then doing well in the final. It's an important one for all of us at Kaizer Chiefs to have this Cup and to do well.. It comes with pressure, it comes with demands on our shoulders, but we have to deliver from the first game of this Cup.
On what to expect from Usuthu:
They made some very good signings before the transfer window closed. We are expecting a very tough one. It's a Cup game and we have to put our best foot forward, which means controlling the intensity of the game, and we have to balance between a good performance and getting the results. We are looking forward to a good game in which we score goals and if so we will have a good result. So, the plan is to score goals, defend well and not concede.