Posted in Chairman's view, News on Sep 08, 2023.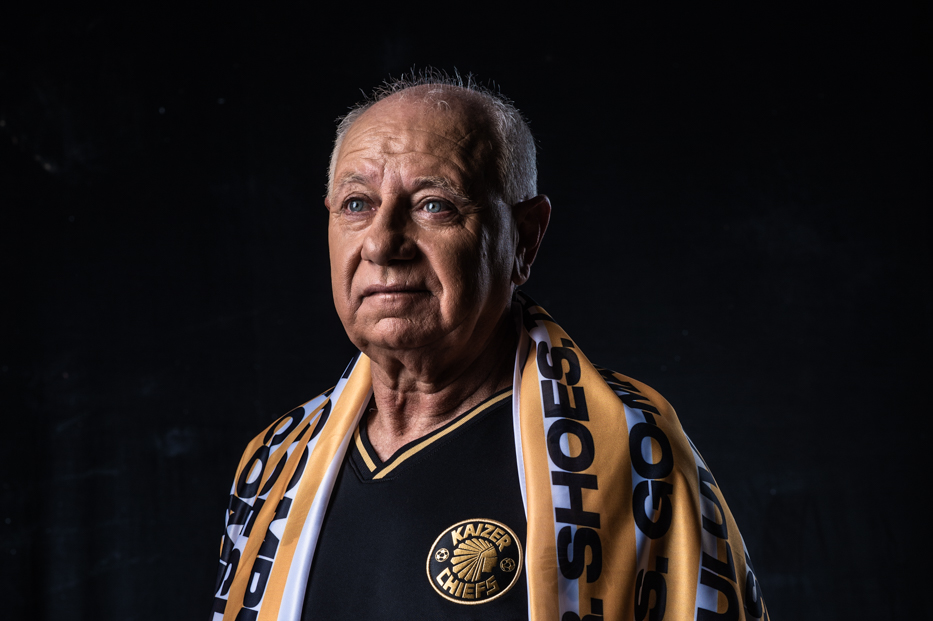 Kaizer Chiefs Chairman, Dr. Kaizer Motaung, has hailed Frank 'Jingles' Pereira as a player who "always had a sparkle in his eyes" and who always wanted to make other Amakhosi players feel happy and loved.
The Chiefs legend will be laid to rest in Linden, Johannesburg next Tuesday after his recent passing, and his huge contribution has been lauded by the Chairman and Pereira's Amakhosi teammates.
Fittingly, the Premier Soccer League has also announced that a moment of silence will be held in his honour ahead of this weekend's DStv Diski Challenge games and next week's DStv Premiership and Motsepe Foundation Championship fixtures.
Pereira was a Chiefs player from 1979-1983 and was part of the Amakhosi team that won four trophies in 1981. In his four years as a Chiefs player he helped the club win 10 trophies, including the league title in 1979.
"This is one of our saddest moments in our football history, because 'Jingles' made a great impact when we recruited him from Cape Town City. He was still playing as a striker then and of course when he came to Kaizer Chiefs he was converted to play as a central defender, in fact as a sweeper at the time. The coaches decided that because of his way of playing we needed someone who could play from the back, that's why he was made a sweeper and he was outstanding and made a very big difference in how we played," said Dr. Motaung.
Aside from his football acumen, Dr. Motaung said Pereira's sunny demeanour was a major boost to Amakhosi during his successful spell with the club.
"Jingles had such a strong personality. All of his teammates - and those who played against him - always had so much respect for him, because he had something special and appealing in his face. He had a smile all the time. I don't ever recall seeing Jingles in a sad mood when he was here. Every time you saw him he had such a sparkle in his eyes and he was the kind of player who always wanted to make other players happy and loved. He was a great asset for the team. When he came here they renamed him 'Mama Ka Sibongile. Supporters would always coin a name for you for whatever reason and that's what he came to be known as at Kaizer Chiefs," recalled the Chiefs Chairman.
The Chairman kept contact with Pereira over the years and he was part of the Club's 50th anniversary celebrations, with Dr. Motaung saying, "he was one of those we never forget and one of those players when we celebrate great moments, he would always come to the fore."
"I must thank his family for allowing him to be part of our journey and part of a South African football journey in which he made such a significant contribution to the development of football in this country. We are saddened by the loss, which is one shared by all of us," the Chiefs Chairman concluded.