Posted in News, Team News on Sep 13, 2022.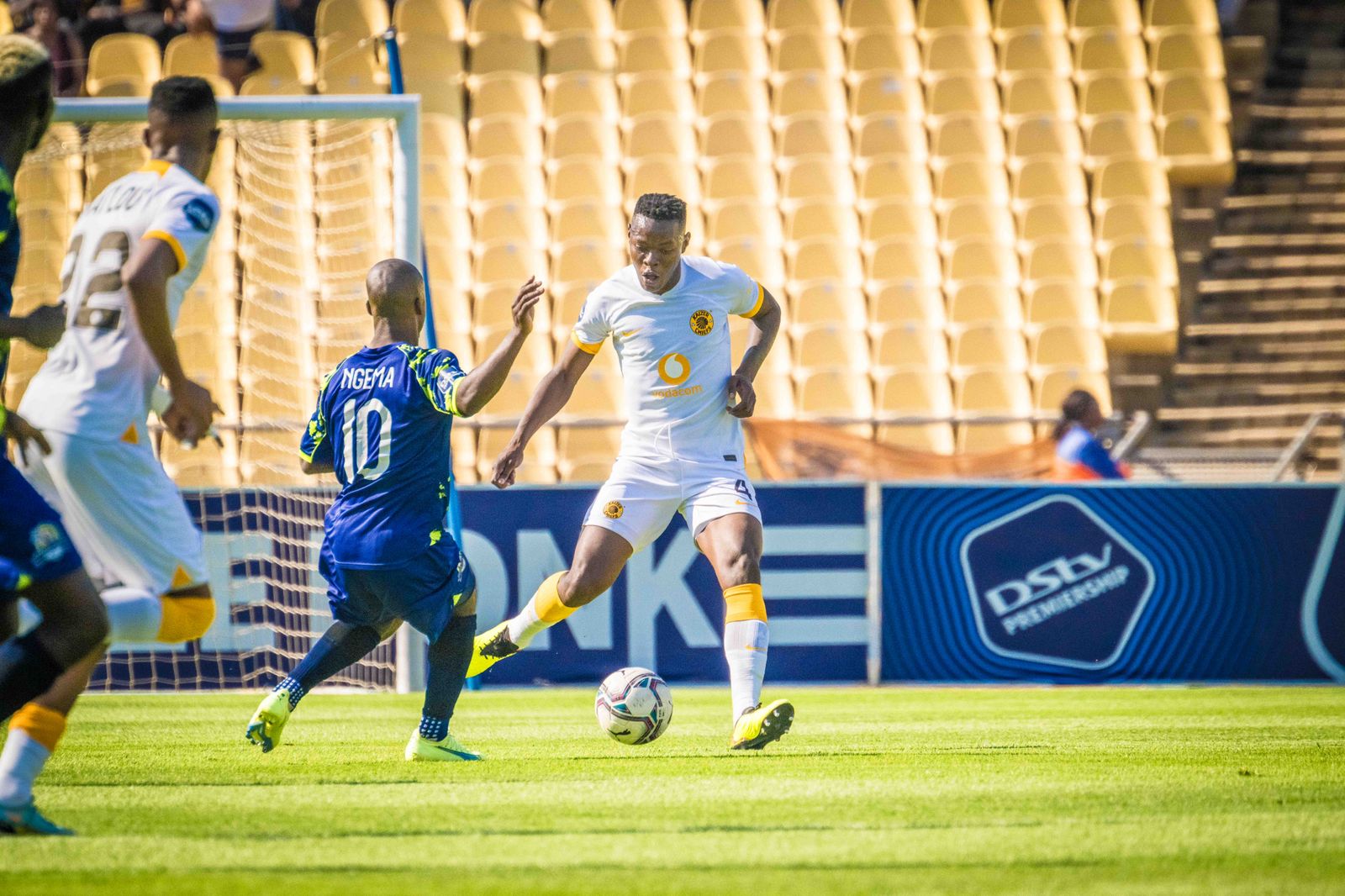 Fresh from netting his first goal for Kaizer Chiefs against Marumo Gallants on Sunday, we spoke to defender Zitha Kwinika:
How has it been since your arrival at Kaizer Chiefs?
It has been one of those roads, It's not what we expected, but we are getting there. We are slowly getting together as a team and we're hoping to improve our performances and get points to make the people happy again.
How do you describe your personal performances and condition?
I think I'm getting there, but you know in football you can always get better. You always want to improve because the game on its own is a teacher, so you can never get to a point where you say you have reached the top. You constantly want to get better, learn and improve.
You have played a number of games now, actually featuring in all eight games so far and you have scored your first goal in a game that I'm sure was bittersweet to get that goal.
Yes, true. It was a bittersweet moment. It could have been nicer, but I think everything works out for a reason. I think after the mistake, there was something in me that had to go rectify things, because obviously you want to get points and results, so yes it was.
Do you remember how it came about? Take us through the goal.
It was a set piece. Chopper (S'fiso Hlanti) crossed the ball; KG (Kgaogelo Sekgota) flicked it on and I headed the ball. It's a thing we have been doing in training, that in set plays everyone has a zone to cover, so I think I was in the right place at the right time.
Going forward, next up is SuperSport United this weekend. Your thought about them? I know you are in the middle of preparations so you cannot declare readiness per se but what do you think about this match as well as your opponents, what you've see on TV, your intelligence about how they play etc.?
SuperSport is a very good team with the players they have, but I think it's for us also now to knuckle down, soldier on, man up and get the result. We need to start getting results. Black or blue, we just have to grind out results. Obviously, we are playing at home and it is something we spoke about as a team, that any team that comes to FNB must not come out on top so we are going to take it to them. We can't afford to drop more points at this point in time.
There's 'hoodooness' about them. They have had the better of Kaizer Chiefs more than any other team, statistically. How does that count with your preparation?
Naahah! Those things sometimes don't really matter. Football is about how you prepare. We are preparing well. We know what they do and how they play so we are working on things. It's a game of chess in a way, a game of mistakes and the less mistakes you make, the better your chances of winning the game and the more chances you get and convert, then you are definitely winning the game.
Lastly, talk to us… our supporters are in panic mode now given where the team is sitting on the log and the results that have not been consistent.
We understand where they are and it pains us. You know, when you meet someone telling you, 'I can't sleep, whatever you are doing, I'm not happy', it pains you because we know we are part of that journey. But I can promise the supporters that we understand where we are and understand what we need to do. This is our work. We are here to work, also for our families and obviously to represent the brand, because the badge is the main thing and we understand how big the badge is. This is not the true reflection of the log. Two wins and we'll be on top. I think other teams have played eight games and while games in hand are not points, if we win those games we're back on top where we belong and we promise them, this season we will make them smile.
Thanks, Zitha. All the best.