Posted in News, Team News on Sep 18, 2022.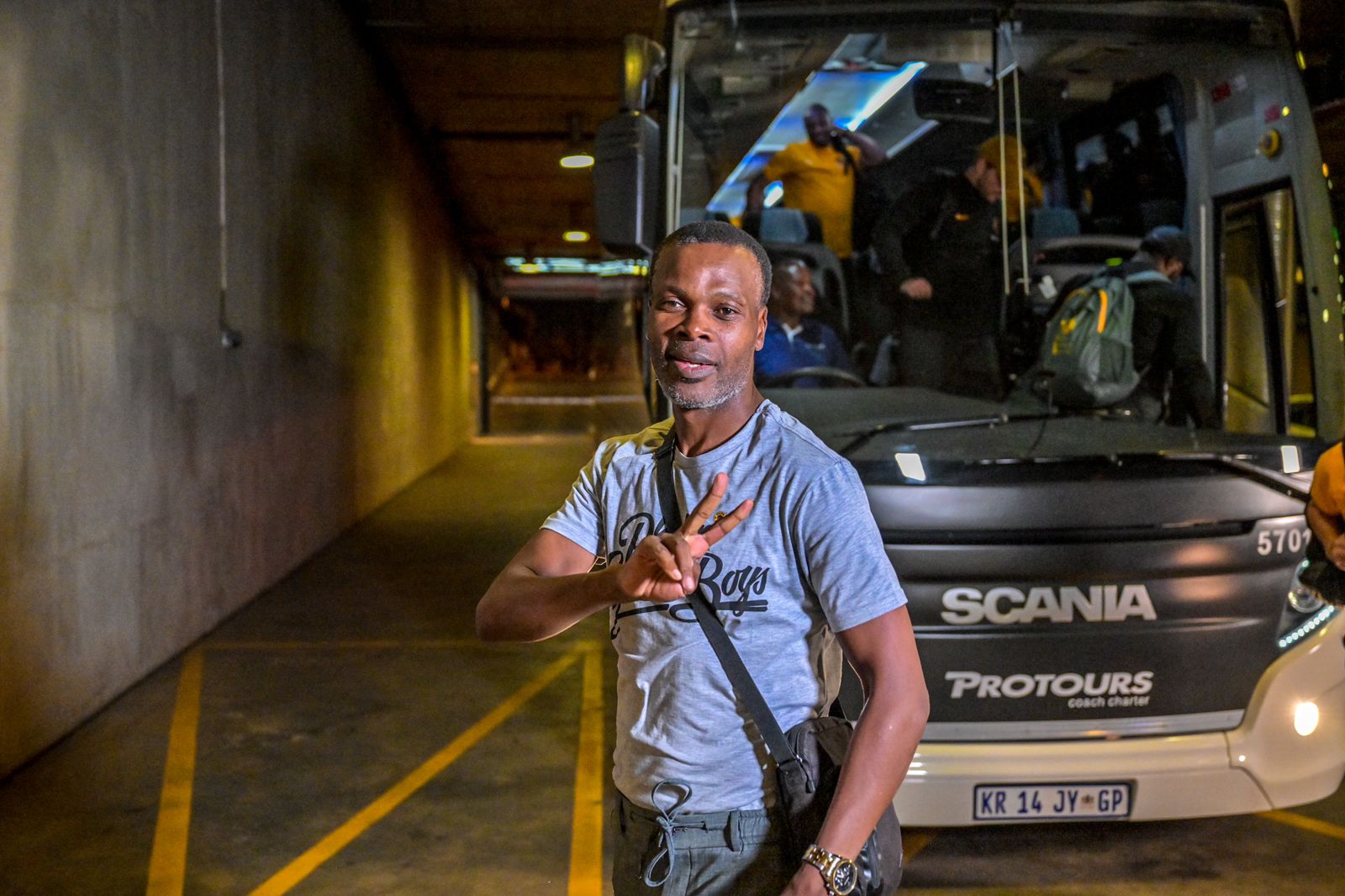 Speaking post-match following Amakhosi's come-from-behind 2-1 DStv Premiership victory over Supersport United at FNB stadium on Saturday, coach Arthur Zwane offered the team's impressive performance as evidence of the progress being made at the Club.
"We knew it wasn't going to be easy for us playing against a team that came here with confidence after winning away at Maritzburg. We had to plan for them thoroughly in terms of their aerial power and to fight for the second balls to stop their midfield from getting service to their strikers. I must compliment my players. They put in a great performance on top of a great result, even though we started a bit slowly in the first 20 minutes," Zwane said.
"Having said that, I think the boys responded well after conceding a goal. It was a wake-up call for us and from that point we started showing better composure. You can see from the equalising goal how we had a few touches before that led to the goal, so yes I must commend the players for their great effort," Zwane added.
The win places Chiefs comfortably in mid-table in the league, a far more respectable position than they were in going into the encounter.
Responding to the suggestion that this was a must win game for the coach, he replied,
"It was not specifically a must win game. We want to win every game so every game for us is a must win game, not just this one," said Zwane.
New signing, Caleb Bimenyimana went some way to dispelling the doubts among the Amakhosi faithful with his first goal in Gold & Black to level the match, followed swiftly by his second to win it.
Earlier in the proceedings, Zwane was seen clapping encouragement to his Burundian striker in defiance of the murmurs of discontent among the crowd.
"To be a coach you have to be a leader and you have to believe in your players. They know that I believe in them. In many ways, football is a game of mistakes. Every player makes mistakes and I always remind them not to focus on their mistakes but rather focus on the good things that can get the best out of them," he said.
"That's why I encouraged him because when a player out on the field looks at the bench and sees that maybe I doubt his ability that will kill his confidence as well, so I have to lift him up.
Caleb is giving us a different dimension. He is very quick and explosive to attack the near post. We need that type of striker and that's why we had to take our time in terms of bringing someone in and make sure that when we brought him in we had to complement him so he can fit into the way we play. Obviously, we had to profile him properly and be sure of the way he could help us. I always knew he was going to score goals for us," Zwane said of Amakhosi's two-goal hero.
The team also showed a marked improvement in defence, which Zwane attributes to a greater balance in his rearguard since the introduction of Edmilson Dove alongside S'fiso Hlanti and the presence of veteran goalkeeper, Itumeleng Khune.
"You always need players of experience to help the younger ones, and also help the new players in the set-up settle in quickly, because we are trying to play with an identity and we need those leaders. You need players that can understand and buy into that idea. So, having Khune and finding the right balance with Dove now has made a big difference. Having a natural left-footed player (Dove) in that position makes our passing channels in that area clearer and improves our tactical understanding. You must have seen that today. It was much better compared to other games when we were playing a right-footed player on the left and became predictable when we were building up from the back and opponents could easily plan against us," the coach explained.
On Njabulo Blom's recall to the line-up, Zwane said: "There's no doubt Njabulo is a talented player. He's a workhorse in the midfield. Whenever he's ready we always give him the opportunity but, like I say, there is competition for places. We have had various players doing well but for this game we thought we needed someone like Njabulo, so in another game he might sit on the bench if we need a more offensive player. Today we knew it was going to be a midfield battle which we needed to win – have stability and be able to win as well – and I think he did extremely well".
The coach also praised Kgaogelo Sekgota, who consistently threatened Superport's left flank.
"He has been one of our best payers, much improved from last season when he was mainly an impact player," said Zwane. "Now he is doing it for 90 minutes, showing character and taking the game to the opposition. He is more direct and you need those types of players to put opponents under pressure.
On the winger's recent selection for the national squad, Zwane added, "I'm happy to see him called up. You can see from his performance today that he did deserve his call-up and we'll give him all the support he needs which will boost his confidence."
Another thing that pleased the coach was the maintenance of Chiefs' unbeaten home record, which he sees as a strong foundation to work off.
"We have to build on something. We are a work in progress. As I have said all along, we have to do one thing right and although we may not win all the games, people must know that when they come to Kaizer Chiefs, they are coming here to drop points, or to donate points… and that's how we must start. We are not going to fix everything at once but we'll take one step at a time. We started the season well but have been unfortunate to drop points so we need this game to reinforce our confidence that we are improving and slowly getting to where we want to be."
With the league suspended for the FIFA international window, Amakhosi's next outing will be in the Macufe Cup in Bloemfontein and although it is a friendly tournament, Zwane sees the benefit of such an opportunity during the break.
"We need the game because we want to improve on certain aspects of our game. We want to get our chemistry right and also give some other players a chance to play because we want to keep everyone at the same level of fitness," he said, also noting, "It's a privilege for us to have these types of games. They might be 'practice matches' but they are still games that are going to be watched on TV and by people coming to the stadium so it will help the players perform at their utmost best and, for us, to get the combinations right in preparation for our nest game against AmaZulu in the MTN8."