Posted in News, Team News on Jan 21, 2023.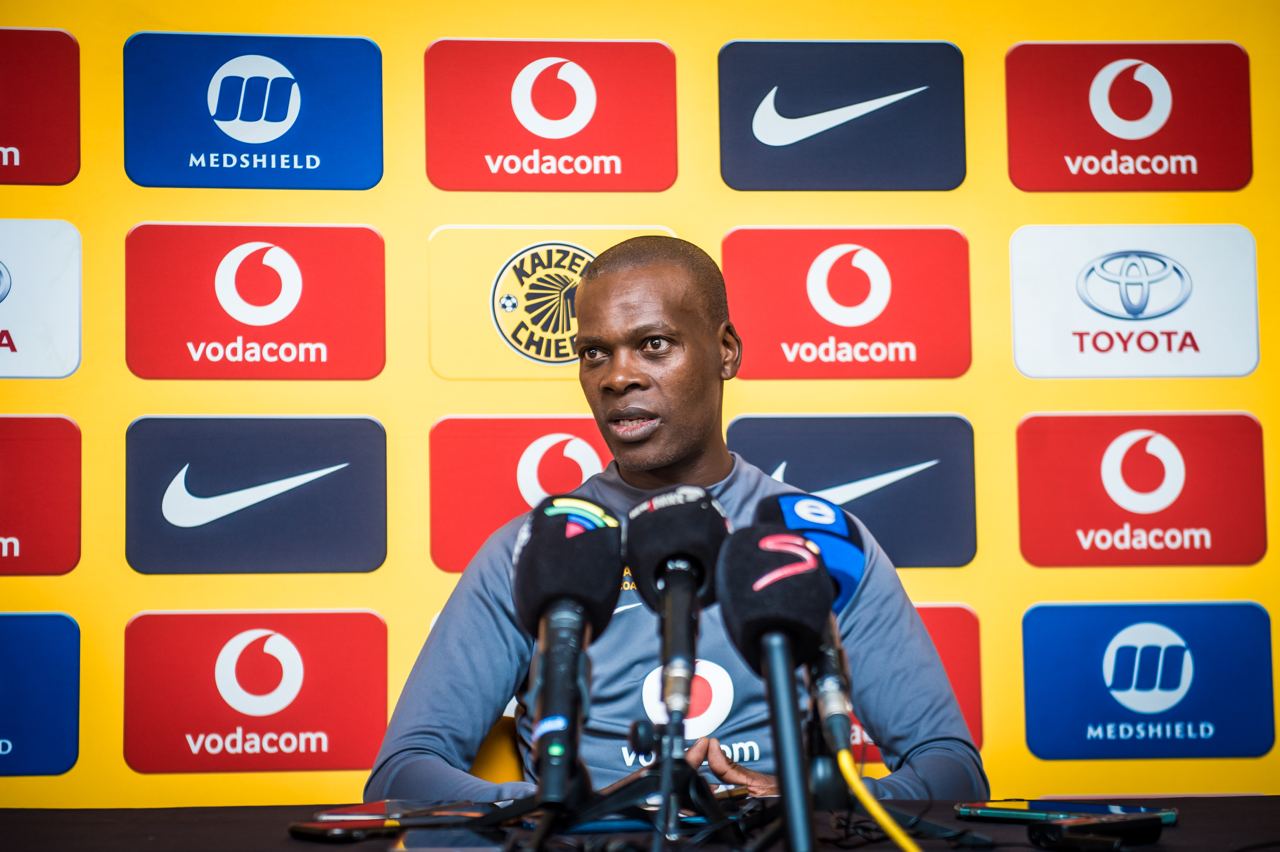 On how the Chiefs players have responded to a heavy defeat in their last game:
The players have responded positively. Yes, we are coming off a 4-0 drubbing, but it's not the end of the world. It's about how you come back. We don't want to dwell on the past, we want to focus on what we do best. We can turn things around and that's football for you. Sometimes you get a hard lesson, but the sooner you forget about it the better.
On the nature of the AmaZulu defeat:
When you look at how we conceded those goals, yes, it's embarrassing to concede goals like that at this level. But if you look at how the players exerted themselves and the opportunities they created, you ask yourself the question, 'what actually happened?' The players were hurt conceding four goals in a game we were in total control of, but that's the nature of this game. You sometimes play very well and end up on the losing side. And sometimes you don't play your best, but you win games. That's football for you. We've learnt the hard way.
On the importance of the Mamelodi Sundowns game:
It's a big occasion for our boys and the Club, but we are used to these big occasions. I think the boys will respond positively. Many of them have played in stadiums packed to capacity before. They've been doing well in training. Only time will tell how we are going to start, because what is key for us right now is to redeem ourselves and to get it right. As soon as we start well I think we stand a good chance of getting maximum points. We will have the backing of our supporters. We are playing at home, so let's see if we can take advantage of that.
On the status of the Chiefs squad:
There are a number of players, about five or six, who will not be available to us because of injuries and we had to come up with another plan. What I'm happy about is seeing young boys grabbing the opportunity when it is given to them.
Thoughts on Sundowns:
Football has taught me one thing, that you create your own luck. Sundowns have been playing very well as a team, they work very hard for each other. They know their patterns of play. They know how to press, when to press. You see a lot of chemistry in them. That's why sometimes maybe they're supposed to lose a game, but end up winning it. It boils down to knowing each other very well, knowing their weaknesses and strengths, covering those weaknesses and those then becoming their strengths. They've done that very well.
On the difference between Chiefs and Sundowns at the moment:
We are obviously a work in progress side, with new players. By now you would have expected some of the players to have gelled and settled with others in the squad, but we won't give up on them. Our job as coaches is to keep things going until we get it right.
We are not going to do what they do. We have our own way of playing as a Club. We are getting there slowly but surely. When you look at the games we've played so far, there are maybe one or two games where we did not apply ourselves correctly the way we could have. In other games we had total dominance, created the most chances, final third entries, getting in dangerous areas, but what is lacking is we are not clinical enough.
On conceding soft goals:
We've conceded 20 goals. Out of those, 13 were giveaway goals where the opposition did not have to work hard for them. That's been the story of our season so far and that's the difference between us and them at the moment.