Posted in News, Team News on Feb 05, 2023.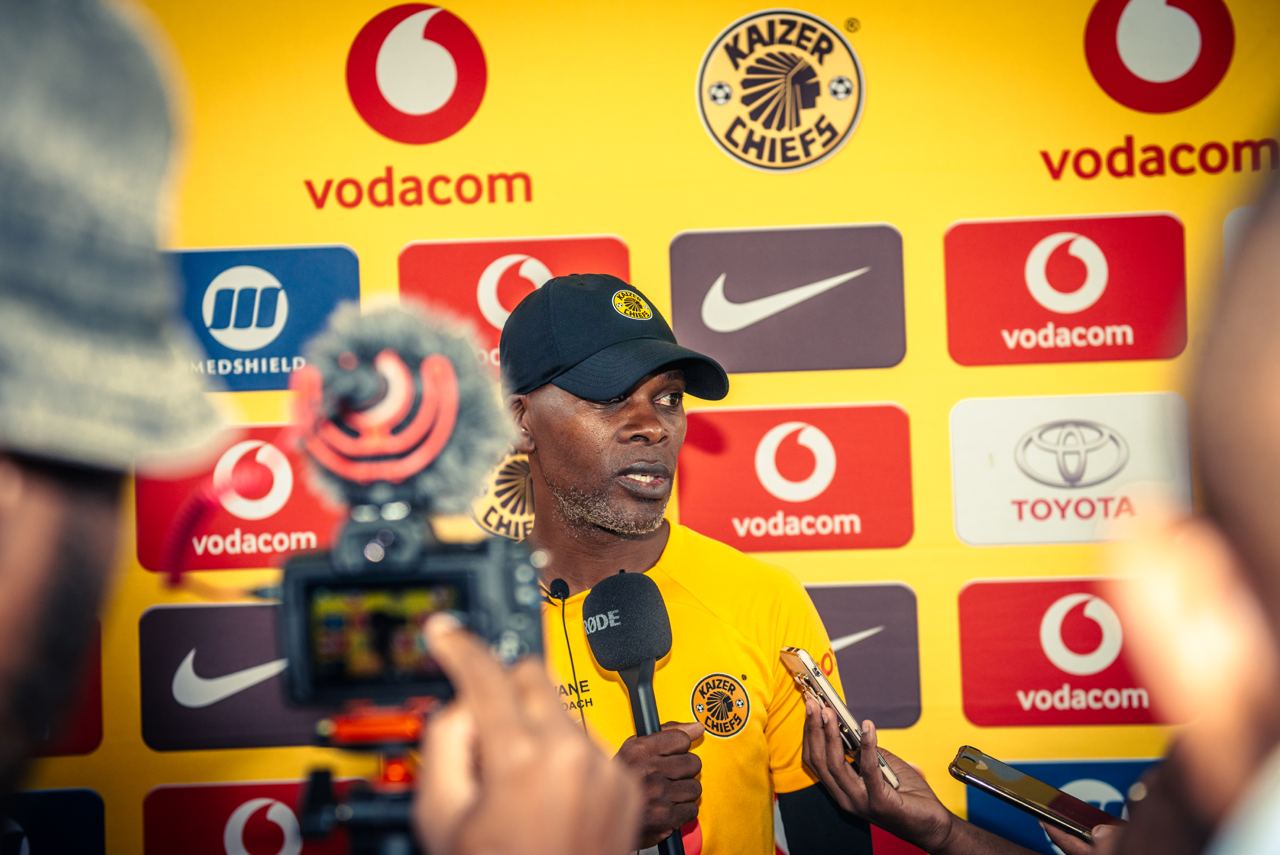 On the atmosphere with both teams coming into the game after good wins:
The atmosphere has always been good. The environment has allowed some of the boys to settle in quickly and enjoy the moment. Preparing for this game will be tough; going away against TS Galaxy playing in Mbombela. They won their last game 4-0, so they are high in confidence and believe they can continue where they left off. We also won our last game 2-0, which was great. The confidence has always been there, we've just needed the opportunity to convert our chances into goals. The good thing last week was not conceding a goal and making sure we got two goals and maximum points.
Impressions of TS Galaxy:
We are playing against a much-improved TS Galaxy, as opposed to previous seasons if you look at their structure and the way they build up from the back and defend as a team together. They've also improved drastically in terms of their technical ability and awareness. They are the second best team in the league in terms of goals conceded, so that alone tells you they are defending very well and are a difficult team to play against. In some games they have not managed to score goals, but in their last game they scored four and still kept a clean sheet. We are going to have to go there and know our story. But we have planned for them as usual, as we profile every team. We look at them as individuals and assess their strength as a team and try and capitalize on their weaknesses. Like any team, they have their own weaknesses. They are not going to give it to us on a silver plate. We are going to have to go out there and grind a result once more.
On TS Galaxy's strengths:
They've got a good team overall. They've got good balance in their central pairings and fullbacks who are comfortable on the ball. Going forward they have midfielders who can connect with their runners. They have strikers who are tall and strong and can hold up the ball. They are unpredictable and we have to make sure we cut their supply first before we can even think of dealing with their movement.
On Chiefs' approach:
We are also going to have to give them a taste of their own medicine as well. Like any team, they have their own challenges and we have to try and capitalize on them and hopefully we will be able to manage to execute the plan.
On injuries in the Chiefs camp:
We've been very unfortunate when it comes to injuries this season. Every game we've played we have had to make enforced changes and that took the momentum away going into the next game. You have to chop and change and look for new combinations. This time around we lost two of our right backs in one game. Reeve (Frosler) has gone for an operation and Solly (Dillan Solomons) is going to be out for at least six weeks. Nkosingiphile (Ngcobo) has gone for an operation and Khama (Billiat) has also gone for an operation and is likely to be out for the rest of the season. We've never had a situation like this. It's quite disturbing, but it's part of the game. It's the nature of this game. We are not going to dwell on it and complain about it too much. We still have playing personnel who are able to go out there and execute the game plan. Cole started jogging this week and we have most of the guys available for this game.
On players in contention to return to the squad:
We welcome back Tower (Erick Mathoho), who was also battling with injury. We welcome back (Phathutshedzo) Nange, who is not 100 per cent fit, but we decided to rope him into the team because of his experience and because he has been training fully this past week. We are monitoring Tower and pushing for him to be fully fit and we will try and play him if the opportunity arises.