Posted in News, Team News on May 07, 2023.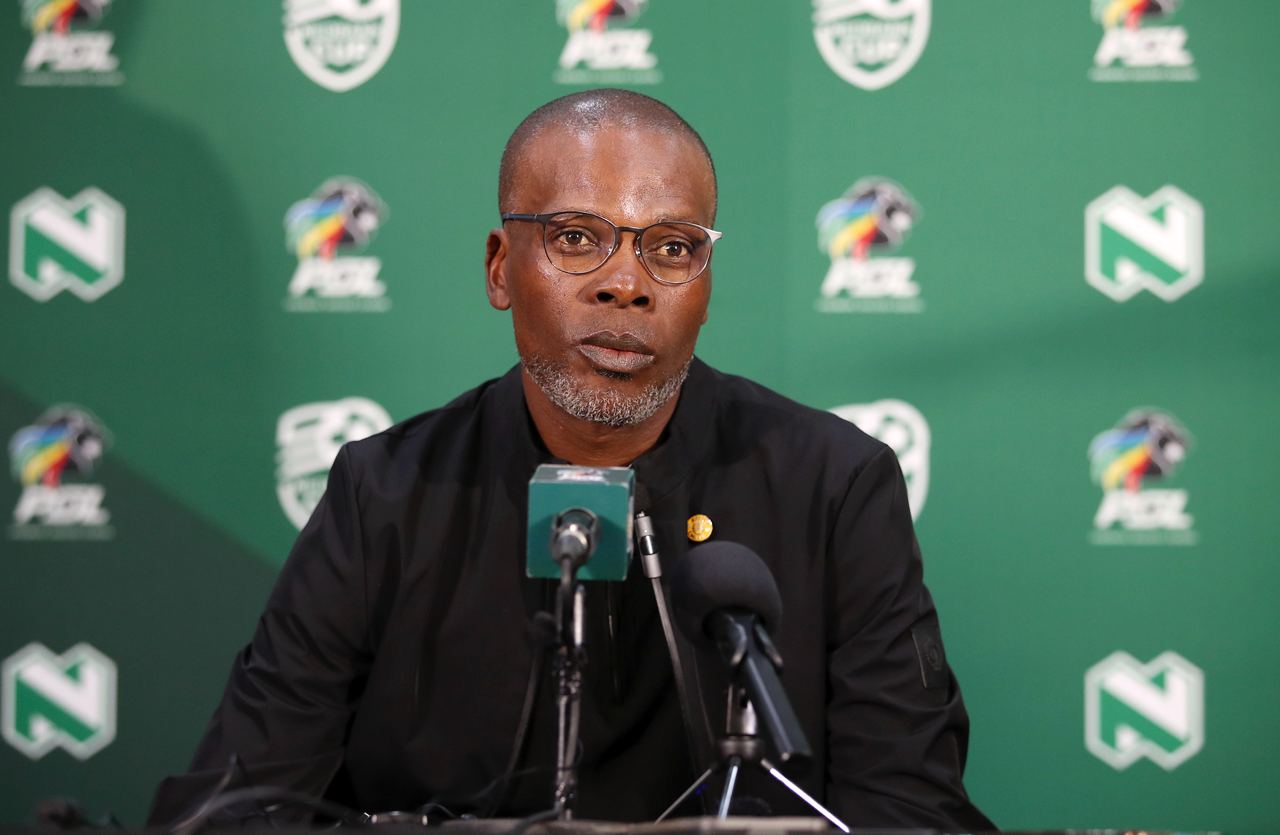 Kaizer Chiefs coach, Arthur Zwane felt his side did not take full advantage of their overall dominance over Orlando Pirates in their narrow Nedbank Cup semifinal extra-time defeat against the Buccaneers on Saturday at FNB Stadium.
For the majority of the 120 minute battle, Amakhosi held sway, pinning Pirates back and creating danger every time they attacked.
However, as fatigue began to set in late on, it was a momentary slip in standards that ultimately cost Chiefs in the final analysis of their 2-1 loss.
Speaking after the match, Zwane was relatively satisfied with the general performance of his team and the chances they made, believing they should have gone on to win the match inside the regulation 90 minutes.
"As always, we were on the front foot from the start. We controlled the tempo of the game and we forced them to make mistakes as well," he said, adding, "We managed to get the equaliser and from that moment, we looked like we could get the second goal. We did create the opportunity but we didn't take it."
With the scores tied at 1-1 on full time, the half-hour of extra-time saw two fairly exhausted sets of players doing their best to find enough energy to keep going.
"When you go to extra-time," Zwane continued, pointing out the perils of weariness, "you know, the legs start getting heavy and players aren't as sharp. That's how we conceded the second goal."
It was a goal Zwane was particularly disappointed to see, as he bemoaned, "We made the players aware after last Sunday, that in dead ball situations, if they play the ball far post we need bodies in there. After conceding goals like that last Sunday, we had a lapse in concentration and conceded again."
In spite of the bitter disappointment at the somewhat cruel result, Zwane spoke positively about the way the team performed on the day, highlighting the execution of the game plan, albeit without the clinical finishing that would have put a completely different complexion on the occasion.
"We always wanted to go for it. If you look at the chances we created today, Saile was in the right place. Ash (Du Preez) was in space to exploit, and he did exploit it. We just couldn't find the target, which is something we can work on. It is better to have players on the field who understand what they ae supposed to do," he explained. "You win some, you lose some. Sometimes you take those opportunities. We didn't take them and we paid the price. That's why we are in this situation, where we are knocked out, because we didn't take those chances."Watch Match Highlights
That being said, Zwane acknowledged the fighting spirit within the squad, as every player left it all out on the pitch in a tussle that went all the way down to the wire, saying, "I cannot fault the effort or the commitment of the players. They gave their best and I am proud of them."