Posted in News, Team News on May 02, 2023.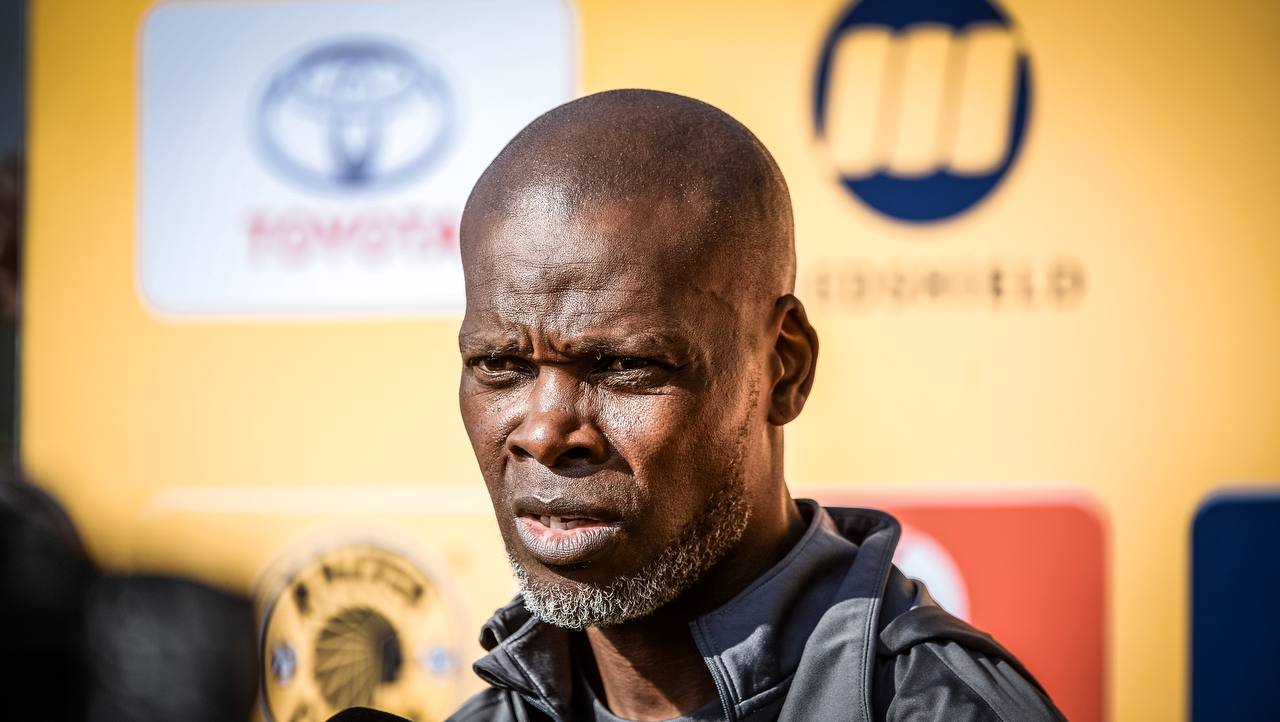 Kaizer Chiefs coach, Arthur Zwane felt his team did not do themselves justice in the first half of their 2-1 defeat at the hands of Swallows FC at the Peter Mokaba stadium on Workers' Day, leaving them with a difficult task to qualify for continental football next season.
Amakhosi conceded an early goal to the Birds and, despite drawing level midway through the half, allowed their opponents to retake the lead before the break, and ultimately win the match.
"I think we thought it was going to be an easy game and we started off very sluggishly. We conceded an early goal that we shouldn't have and then started chasing the game," Zwane bemoaned.
"Though we dictated terms, we still didn't penetrate and create opportunities for the better part of the first half. We didn't make runs behind their defence. We wanted to play in front of them. We actually helped them defensively," he added.
Zwane expected more from his players once Chiefs had equalised. However, they stumbled again just when it appeared they had found a foothold in the match.
"We managed to get an equaliser against the run of play and then I thought the game would be more open because they would have to come out of their defensive block. Then, when we thought we were in control of the game, we conceded from a standard situation (a set-piece) and we were chasing the game again until half-time," said Zwane. "Second half, I think we came in with a different attitude, and showed that we really wanted to win the game but, unfortunately, we couldn't get the equaliser and ended up on the losing side."
Veteran goalkeeper, Itumeleng Khune, returned to the line-up to replace the suspended Brandon Petersen and, notwithstanding the concession of a couple of goals, the 35-year-old rolled back the years with some crucial saves during the match.
"Khune did well," said Zwane, "He made some brilliant saves in the game but unfortunately, conceded two goals. They were not his fault. The defence should have done better. Unfortunately, we didn't defend properly. In fact, before they scored he made a great save. So, I think he did very well but, collectively as a team, we could have done better."
The Amakhosi faithful have seen their heroes dominate large portions of many of their games this season without reward, too often conceding gals through defensive lapses.
"Obviously, it is bad," Zwane admitted, "We gave away points in games that we shouldn't have. This is one of those games. When you look back, we lost games that we shouldn't have, when we were in control and created chances and then conceded goals.
"Then, it's back to the drawing board again. Football is a game of mistakes that you always have to rectify, so we'll go back to training and look at ourselves and see where we can improve and keep on working. We have a big game coming up and we want to go to the final, so we'll concentrate on that for now and make sure we give our best in every game we play."
With Amakhosi needing a goal against Swallows on Monday, some fans were surprised to see Zwane withdraw goal scorer, Christian Saile, in the second half.
Zwane explained, "He has been playing week in, week out. We just had a game last Thursday and, although he looked okay physically, I detected a bit of mental fatigue in terms of decision making. Also, we are thinking about another game that is coming and we don't want to risk injuries. We are trying to find a balance in the squad. I am just grateful that everyone made it through this game."
Zwane dismissed the suggestion that the pressure at the business end of the season has had an adverse effect on the team.
"Pressure is part of the game, more especially when you are part of Kaizer Chiefs," he stated, "We are disappointed not to win this one but, second half, I cannot blame the players. Unfortunately, they missed the chances they created but they showed hunger. I expected them to start the game like that but we took it a bit lightly because we thought it would be easy against the team third or fourth from bottom. It's a case of mindset, but we are going to have to keep on going. We still have a lot to play for until the last game of the season, and then we'll take it from there."
Even if Chiefs miss out on CAF qualification through their league position, they can still earn a place in the CAF Confederation Cup by winning the Nedbank Cup. Amakhosi meet Orlando Pirates in the semifinal at FNB stadium this coming Saturday, and Zwane does not intend to squander this golden opportunity.
"All the games are important for us. We don't choose," he said. "We wanted to win this one and we want to win the next coming game. We want to go further, and will give our best to make sure we get to the final. There will be two more league games before that final, so there is still a lot at stake."
Zwane makes no excuses for the teams shortcomings this season, yet he remains adamant that progress is being made at the Club and there is no lack of effort and commitment from within the camp.
"For me, there has been a lot of improvement in the squad, more especially the young players and the new players in the set-up. We always knew it was going to be a bit of a challenge to strike a balance but I think these players have done fairly well, overall. They have given their best all the time and yes, we feel we deserved to win some of the games that we didn't win, but we learned from them and we have to move on. Now we have to think of the next game. There is still a lot to play for. You never know what's going to happen, because that's football. It's unpredictable," he conclude