Posted in News, Team News on Aug 30, 2023.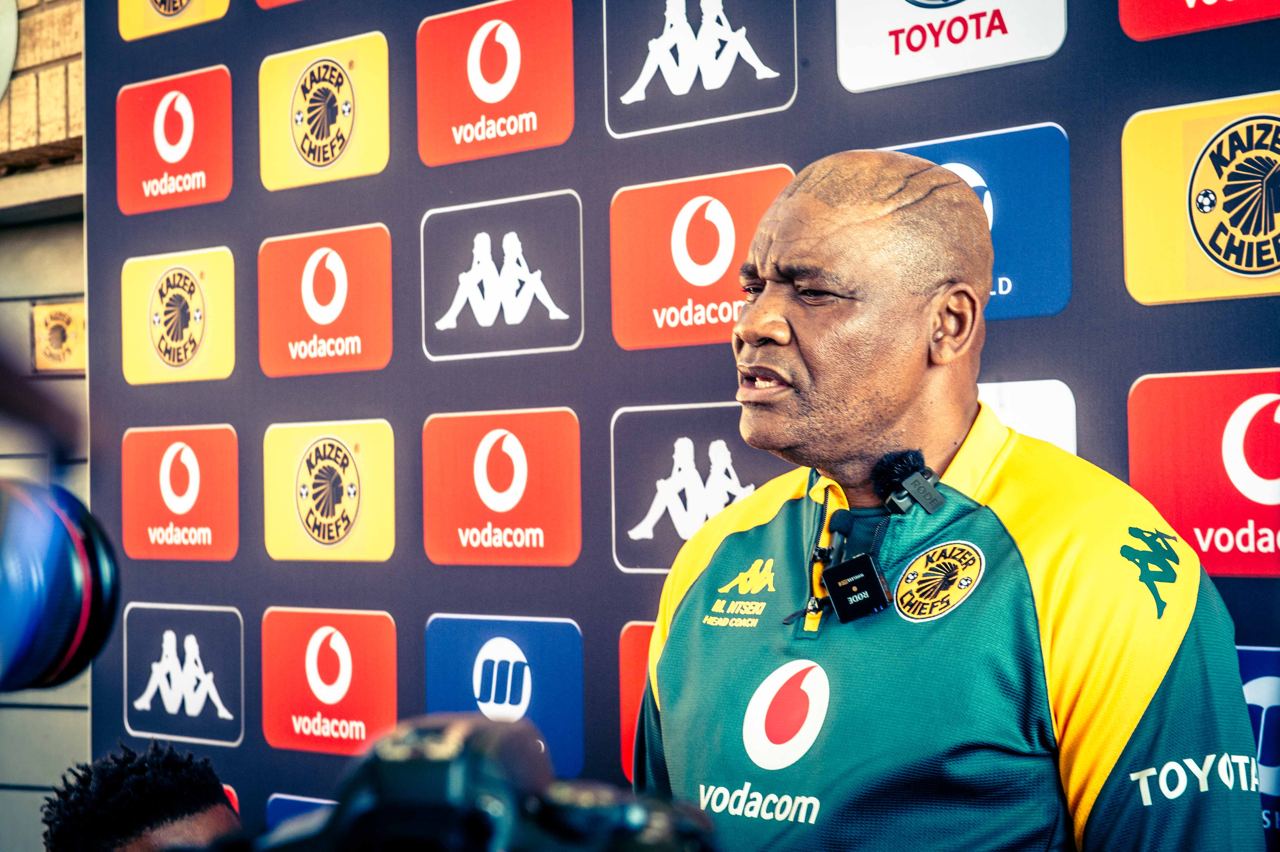 On playing again in midweek after a win over the weekend:
Playing back-to-back is not only about the games, but it has to do with our physical freshness and our mental readiness. Tactically, the players are fully aware of what is expected of us as a team and, in terms of their readiness coming into this game, I think we are ready. We had a session to prepare for this game and from the session they look very sharp and are looking forward to playing this game.
On Athlone Stadium being a good venue to travel to after victory there against Cape Town City in the MTN8:
Yes, we are playing at Athlone. This is where we won in the MTN8 against Cape Town City. In a way, we are very much familiar with the surroundings and the pitch, and the stadium as a whole. We are very positive, after looking back at having won there against Cape Town City. We are looking for a good performance against a very strong team who lost their last game but who will be difficult to play against, playing at home. But it's a game of football, we have prepared for them, I'm sure they've done the same. As Kaizer Chiefs we are here to display good football and good football that will give us positive results.
On the approach to the game:
It's more of mental preparation and tactical endurance. Physically, we played back-to-back and after this game, we are to play another big one over the weekend. But we are focused on this on; we are preparing game by game and we perform game by game. As for the personnel, all the players are available. We have brought a very strong team to play against Stellies. After this game we will look into the MTN8 first leg (against Mamelodi Sundowns), but for now, we are focused on this game against Stellies. As for injuries, those players who were injured previously are still on the injury list. Hopefully, they will be ready to join the rest of the team after the FIFA break.
Impressions of opponents Stellenbosch FC:
They are a youthful team that is very organised, that is well coached, tactically very smart and very quick during transition moments. They've got very intelligent players. But I think in a game of football what is important is preparation, to counter their strengths and to take advantage, obviously, of their weaknesses. When you look into Stellies, the first game they played, they won against (Orlando) Pirates.
On both teams playing this DStv Premiership fixture while having an eye on the MTN8 semifinals over the weekend:
We are more or less in the same dilemma. They also have an MTN8 game over the weekend, so it will also be more a case of physical management of the players. But, at the same time, three points is the most important thing we have to play for against Stellies. We profile our opponents like we normally do with anybody we have to play, but at the same time we always highlight our strengths when we have to play against anybody in the league.