Posted in News, Team News on Aug 23, 2023.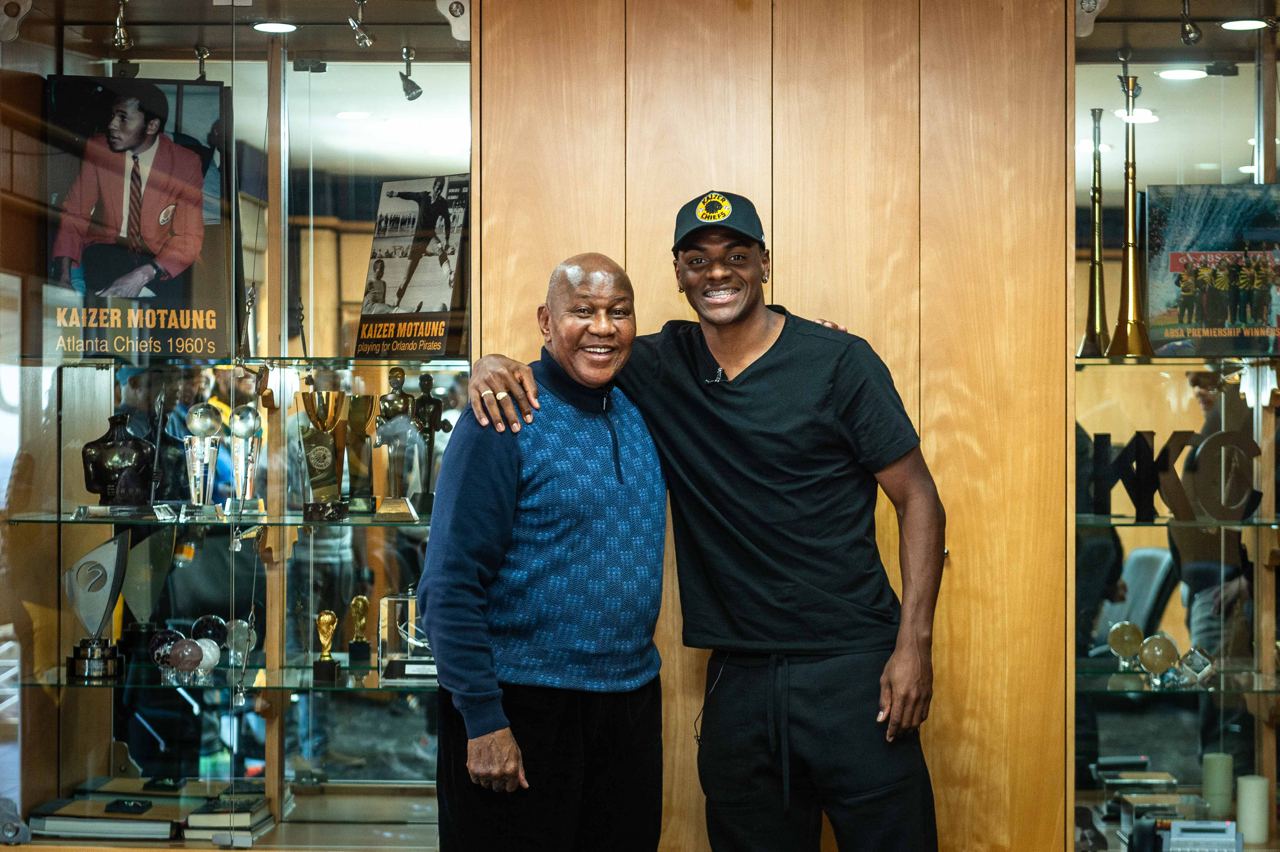 Colombian striker, Efmamjjasond Gonzales Palacios, was unveiled as a Kaizer Chiefs player on Wednesday to add more firepower to Amakhosi's attacking options. He will become the second Colombian to represent the Glamour Boys, after Leonardo Castro.
The 24-year-old, who previously played in the Bolivian Primera Division, arrived at the Kaizer Chiefs Village in Naturena on Wednesday morning, where Executive Chairman, Dr. Kaizer Motaung accepted him warmly into the fold.
"We wish to welcome Jasond Gonzalez to South Africa and also to wish him everything of the best. We know that he's a 'soldier' because he hits the ground running. As he comes now, he has no time to waste; he has to be ready to use his weapons straight away."
In typically hospitable fashion, Dr. Motaung emphasised the importance of making the newcomer feel at home, adding "We want to make him feel comfortable here. One thing I guarantee is that he'll be happy here. It's a big family and he will see, as time goes on, how big this family is. It's the big, big family of this country that is behind this club."
Spanish-speaking Gonzalez, who goes by the name of Jasond, replied graciously, "I am thankful for the opportunity I have been given. It is a dream for me to be in Africa. For me, it is the centre of everything, I am happy to be here and very happy with what I have seen so far. I can't wait to start."
Gonzalez's arrival portends exciting times for the Amakhosi Faithful, who will be hoping the new man will provide the goals to catapult them to glory this season.
Supporters can expect to see the player in the famous Gold & Black once all the paperwork has been completed.