Posted in News, Team News on Jul 28, 2023.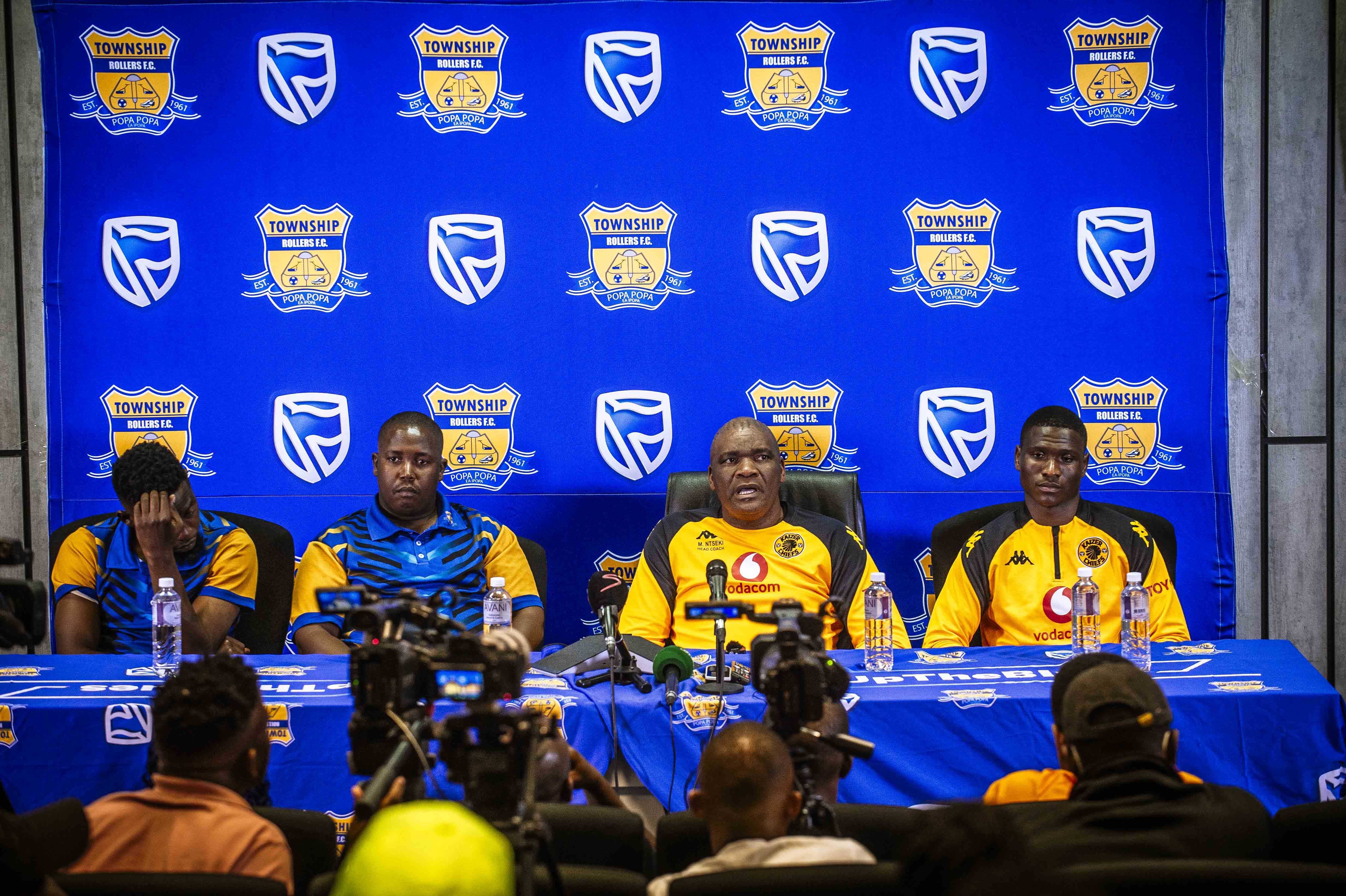 Kaizer Chiefs received a familial welcome when they arrived in Botswana following the short hop over the border from Johannesburg to Gaborone on Friday.
Amakhosi play a highly anticipated friendly match against Township Rollers at the National stadium on Saturday afternoon in their final warm up before the start of the 2023/24 PSL season.
Addressing the assembled media eager to engage with the famous Kaizer Chiefs, Coach Molefi Ntseki joked, "Welcome to Gaborone," to rapturous laughter, "We welcome ourselves as Kaizer Chiefs in this city. We just want to say thank you to our Township brothers for inviting us to come and play against them in Gaborone."
Though a friendly, the match is far from meaningless as the coach seeks to ensure the side is in the best shape possible to begin the season properly.

"It's a final preparation phase that we are going through. We were in Tanzania last week, and now this week in Gaborone, which I think has been a very good preparation tour that the Club has undertaken," he explained.

"In terms of our week starting, we play our first game next Sunday, 6 August. It is a home game, so it is also important and beneficial for us to come and play this game against Township Rollers."
Coach Ntseki assured fans of a good showing from his team on Saturday, promising, "We are looking forward to enjoying this game but we also want to play good football that will be pleasing on the eye. At the same time we are looking to get a positive result from the 6-week preparation - that we planned last year - coming into the new season."
Sitting alongside the coach was one of Amakhosi's more high profile close season acquisitions, no less than Botswana's national team captain, Thatayaone Ditlhokwe, who was quick to reply in the affirmative when quizzed by his compatriots abut his new life as a Glamour Boy.
"I have settled in very well," he told them, "I've had the support of the coach and the senior players from the start, which has been great. As the coach said, this pre-season tour has made it easier for us to gel together and understand each other. Being in camp helps us to get to know one another and bond. We get to learn each other's strengths. We played a friendly game against Yanga which was a good test. We enjoyed it because we enjoy hard work, and so far so good, We are Khosi 4 Life!"
Kaizer Chiefs Marketing Director, Jessica Motaung, who is with the team in Gaborone, refused to rule out the possibility of further transfer activity at the Club, emphasising that they will do what they consider beneficial to their prospects for success.
"We've made a lot of changes, bringing in a whole crop of new talent, and changing our technical team, but doing it responsibly, I think, in a way that is going to enhance where we want to go and give us long term success.

"A lot of work has been done behind the scenes and people ask us if we're done yet. Well, the window is open till September. The team has always been tweaked and changed, but what I'm loving is seeing how this team is starting to gel and mould together.

"That's why this game is so important to us," she added in closing. "It allows the coaches to work with the players and prepare for where we are going, because we certainly have big visions for the next few seasons."
The match between Township Rollers and Kaizer Chiefs kicks off at 15:00 on Saturday, 29 July, at the National stadium in Gaborone, Botswana.
The match will be broadcast live on DStv on SuperSport 202.