Posted in News, Team News on Oct 26, 2022.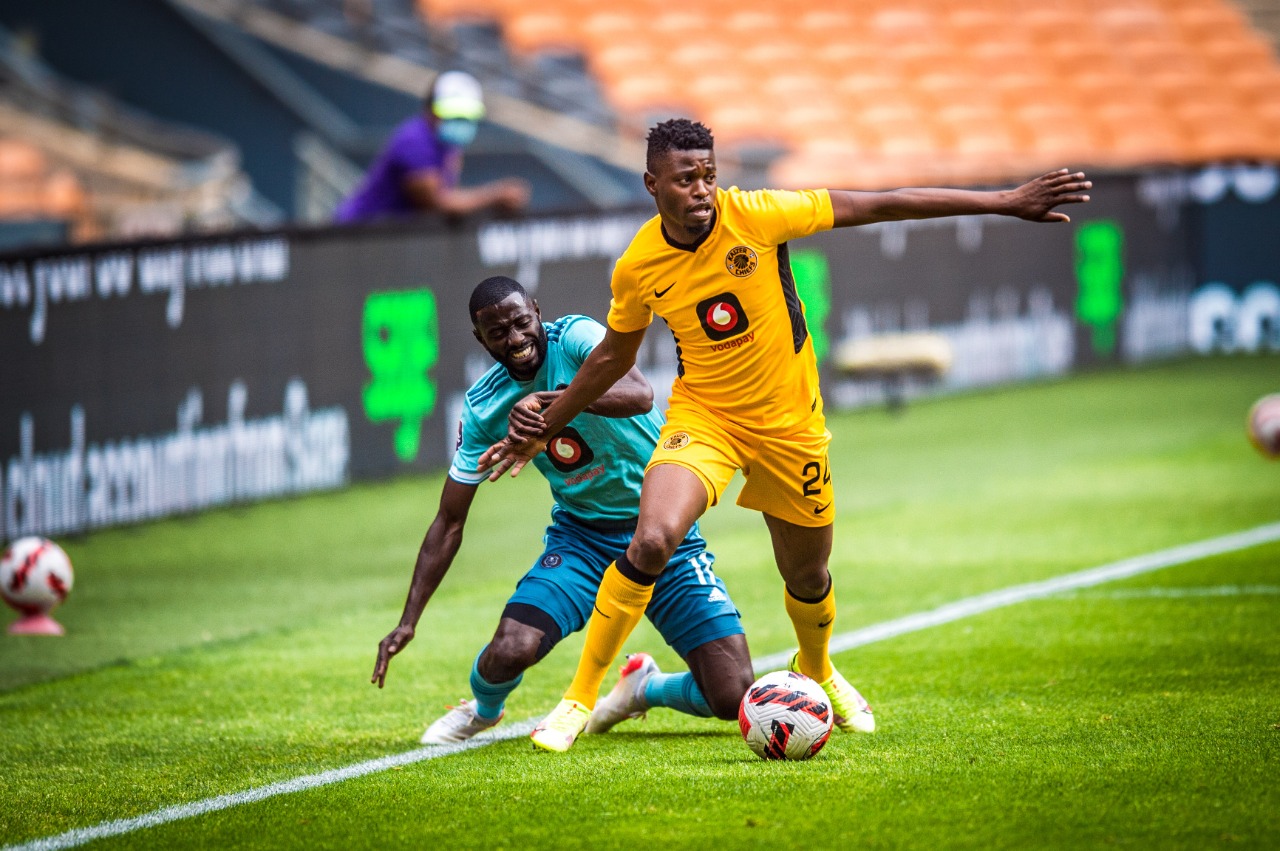 Kaizer Chiefs will come up against their long- time rivals, Orlando Pirates, on Saturday when they face their Soweto neighbours for the first time this season in a DStv Premiership match at the FNB Stadium. A full house will watch the resumption of a rivalry that stretches back more than five decades, as Chiefs look to continue stamping their authority over their rivals.
The match, which kicks off at 15;30, is a sell-out, although for fans without tickets, the game will be televised on SuperSport DStv Channel 202 and SABC, with the build-up beginning at 14:00.
This almighty clash will be Chiefs' final league game before a two-month break for the 2022 FIFA World Cup, and Amakhosi will have only one thing on their minds on Saturday … to retain bragging rights until the teams meet again in February. Chiefs head into the game on the back of three successive league wins over Orlando Pirates, they have also won five of their last six league meetings against them.
The recent turn around came in the 2019-20 season when Chiefs did a league double over Pirates and, while they lost away from home in 2020-21, Chiefs have gone onto win their last three league games against the Buccaneers. Amakhosi are aiming to win four league games in a row against Pirates for the first time since completing back-to-back league doubles over Pirates in 1991 and 1992.
Prior to Chiefs' recent dominance over Pirates, Amakhosi did endure a lean spell against their arch-rivals, which saw them go nine league games without a win between March 2017 and February 2019 (D6 L3). Having turned the tide in recent times, Chiefs, who will be facing Pirates in a league game for the 103rd time, will be aiming for their 44th victory since their first meeting in a league game in 1971 Chiefs have 43 league wins over Pirates while 36 games have been drawn and Pirates have won 23 of them.
While there have been many draws in the past, the last six games between the teams in league action have produced a winner, the longest run of league games in the PSL era with a winner between the teams. Should this game produce a winner it will be the first time since the teams' second league meeting in 1989 until their first league clash in 1993 which ended 0-0, that seven successive games would produce a winner. In that run in the 1980s and 1990s, Chiefs won six games and lost one, which was a 5-1 defeat their heaviest league loss to Pirates, on the 3rd November 1990
Chiefs fans, though, can take solace from the fact that their heroes have generally come out on top in duels between the sides down the years. The teams have faced each other 52 times in league games in the PSL Era, with Amakhosi again leading the head-to- head with 16 wins to Pirates' 12 while there have been 24 draws.
The teams will also be facing off at the FNB Stadium which, since its renovation for the 2010 FIFA World Cup, has hosted 22 league derbies between Pirates and Chiefs, with Amakhosi holding sway, winning eight of these games to Pirates' four. The remaining 10 matches have ended in draws.
With the two teams neck-and -neck in the table, Chiefs know that a win will give their season a major boost. Movement up the table is what Chiefs coach Arthur Zwane will be looking for, having himself played in some epic games against Pirates in the past - including scoring Chiefs second goal in a thrilling 2-2 draw in November 2007 in Durban.
That game produced the fastest goal in Soweto derby history when Mabhuthi Khenyeza scored Chiefs 'opener after just 19 seconds. Zwane is well aware of the stakes in a derby game and will want nothing more than for Chiefs fans to hold sway over their counterparts from their biggest rivals.
Get ready for the 176th edition of this historical tale as the teams gear up to face off in what will be another exciting chapter in this storied rivalry.