Posted in News, Team News on Mar 14, 2023.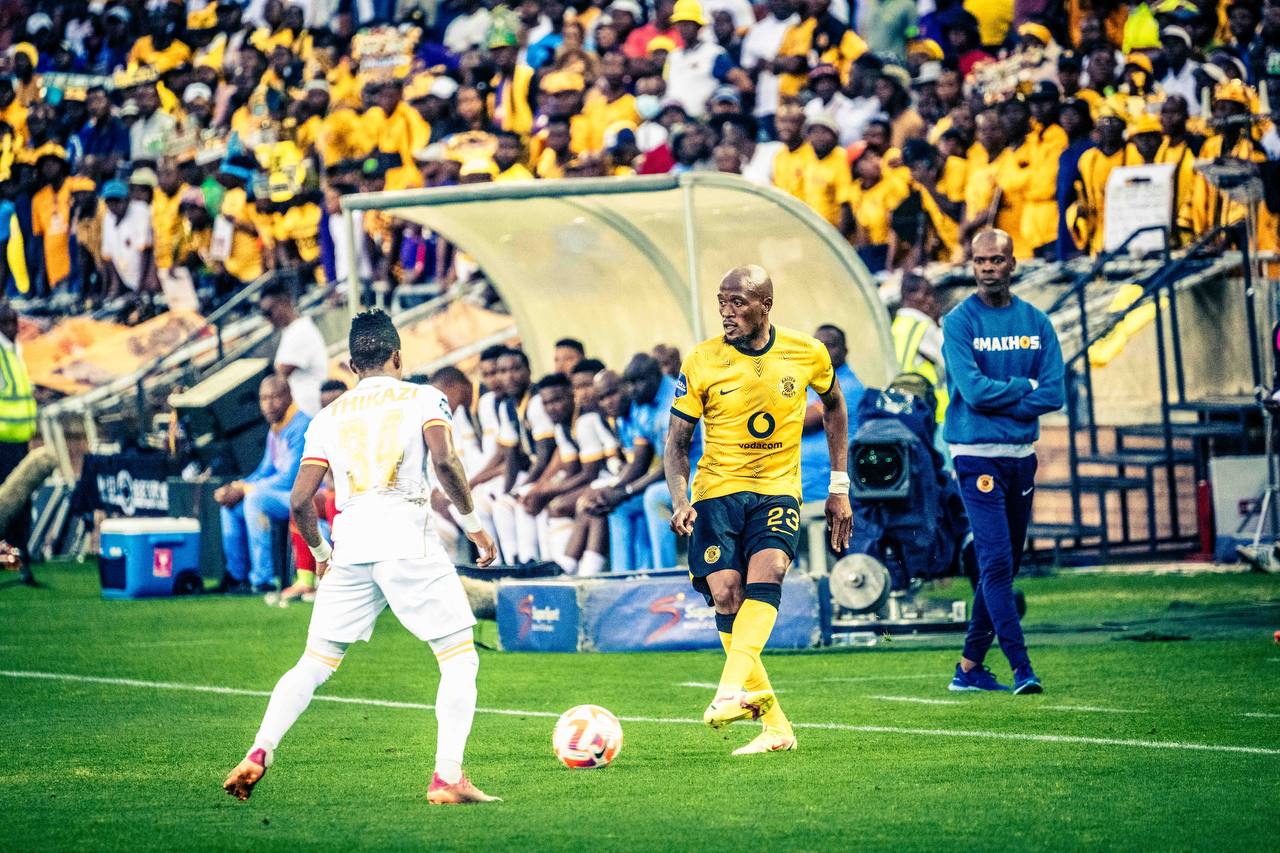 After seeing off Casric Stars in the Nedbank Cup Round of 16 on Sunday, Kaizer Chiefs were drawn to play away to Royal AM in the quarterfinals of South African football's flagship knockout competition.
The teams have already met twice in the league this season, with Royal AM securing a 1-0 home win on the opening day of the season and Amakhosi prevailing 2-0 in the return fixture at FNB stadium in January. Their pairing in the cup promises to provide fans with a classic, thrilling cup-tie.
Amakhosi coach Arthur Zwane anticipates a thrilling showdown on a day when there has to be a winner.
"It's an interesting draw and a very difficult one at the same time," he said after the draw was made. "We are playing a team that we know have given us problems in the past, although this time around, I think it is going to be a very different ball game in approach, because it's a cup game. I have a feeling it's going to be an 'end-to-end' match between us."
Last season, Chiefs bowed out in the last 16 and this year they have overcome that hurdle to reach the last eight, a feat Zwane sees as a step in the right direction. The team is desperate to lift the trophy for the 14th time to give their loyal and passionate fans something tangible to celebrate at the end of the season.
"It is good for us, as a club, when you look at when we last played in the quarterfinals, it was a few years ago, so it's good for the morale in the camp and I am sure the players are looking forward to taking the team to the semis and all the way to the final with the hope that we can win it for our supporters, ourselves and our families, plus everybody that has been part and parcel of the Club and have supported us through thick and thin," Zwane said.
As the season enters its latter stages, with eight games left in the league and potentially three in the cup, Zwane believes consistency in selection is key to Amakhosi having a strong and successful finish to the campaign.
"We just hope we won't have to keep chopping and changing the team like we have had to all season so far. We are looking forward to these games. It's 11 cup finals for us, but what is most important is for us to have a consistent line-up," he concludes.
The date and time for the match will be announced by the PSL in due course.