Posted in News, Team News on Sep 01, 2023.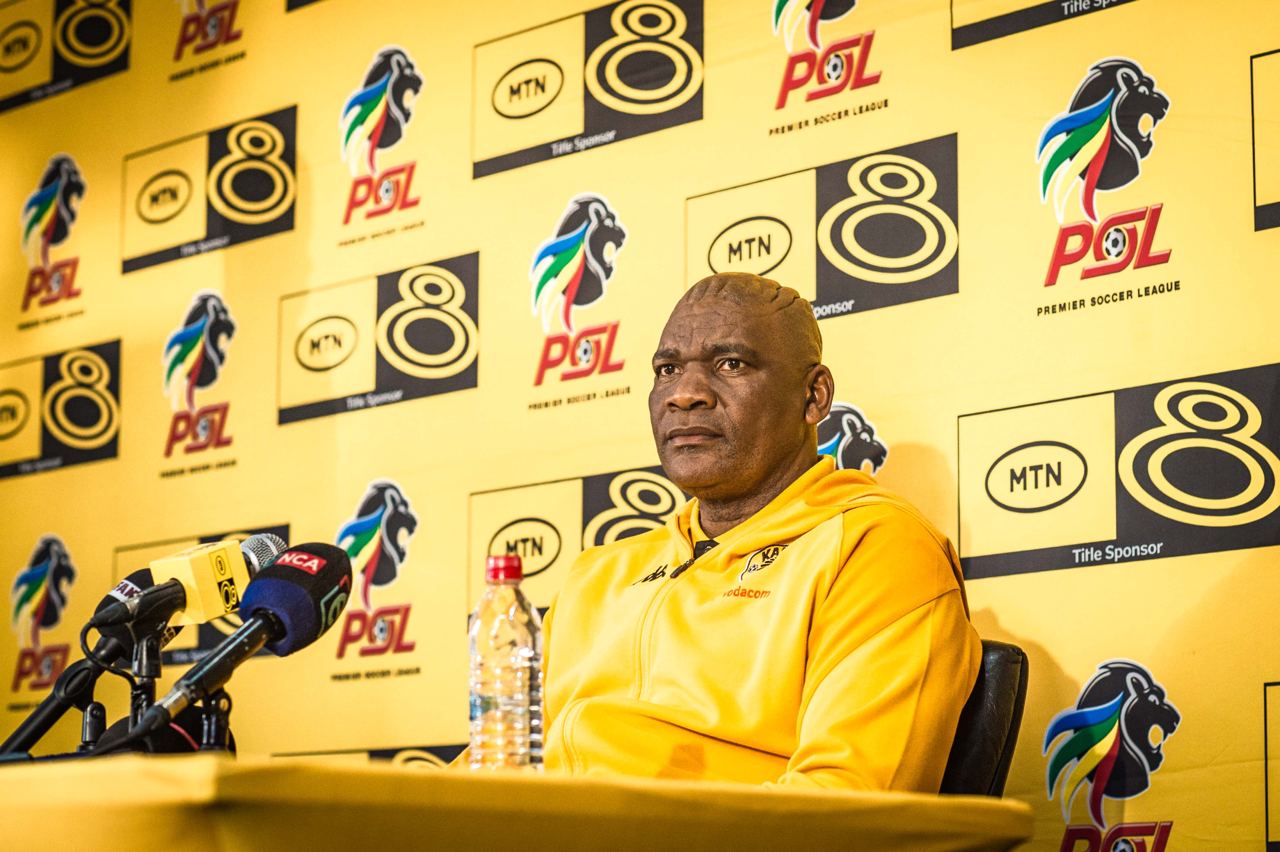 On the momentum of coming into the MTN8 semifinal cup tie on the back of two league wins in a row:
It was a very important win (against Stellenbosch in midweek) coming into this game. The turnaround period was a bit short in terms of the preparation for this game, and also the freshness from a physical point of view. But our sports science department has done very well to keep the players fresh and apply all the recovery mechanisms. The players looked very sharp as we were doing our last preparations.
On the approach to the Mamelodi Sundowns game:
In terms of the tactics, I think it is something we will carry over from the last two matches into this match, so that everybody is ready and understands what is expected of him in possession and out of possession. But the most important thing is we've been scoring goals from set plays, which makes us feel very confident going into this game. In the last two matches we did not concede anything, so I think it's important that it's a 'zero concede' game tomorrow and the most important thing is for us to score the goals.
On playing at home in the first leg:
We are playing at home, in front of our supporters. We have to make ourselves and our Khosi Nation happy, so that as we walk out of the stadium tomorrow we should be a happy family.
Impressions of Sundowns:
In our own analysis we have picked up certain areas of the game we have to look at when playing Sundowns tomorrow. We have also done analysis on Sundowns, how they build up, how they progress into the final third and how they add numbers and have multiple movements in the last third. So, I think we have the answers to that. But we are focused on ourselves and what our strengths are coming into this game. We know we are a very quick forward-play type of team and we have very good individual players on the ball. What is important is how we make them shine how we make them get more goals and how we make them enjoy the game in terms of possession. So, our analysis has been done both ways, for our opponents and for ourselves.
On the state of the Chiefs squad:
Of course, there are always concerns because of fatigue and freshness. Our medical team and sports science department are doing a very good job with the boys. The game tomorrow will be more about mental strength, about us having confidence playing at home with the belief that this is a game to win. We are not going to be shy to attack and shy to be on the ball. What is important is for us to dominate out of possession and in possession. We can always build on the confidence on the pitch. But apart from that, the boys are ready to play and represent the brand well.