Posted in News, Team News on Aug 28, 2022.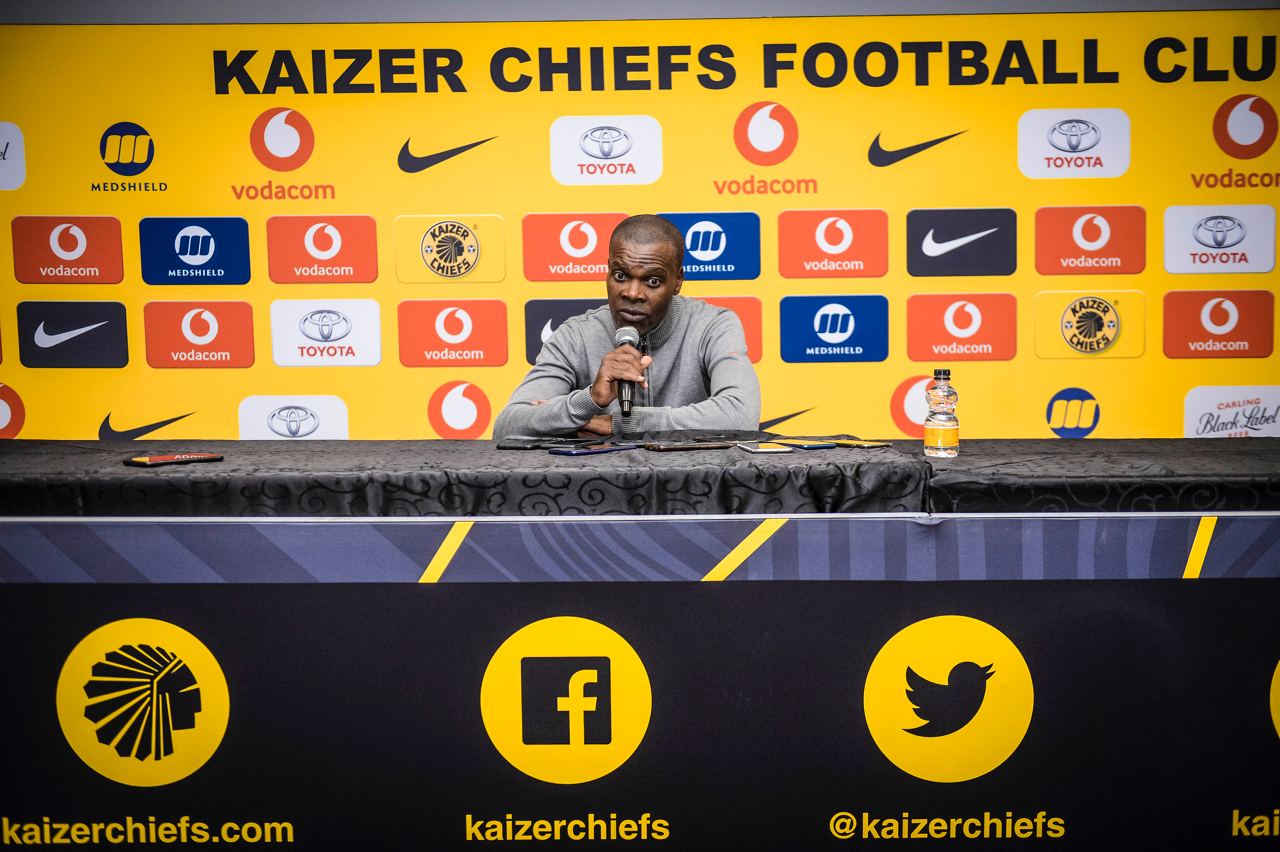 On the Chiefs preparation for the match:
We've had around three days to prepare the team for this game. We are coming off a loss, which may have knocked our confidence a little bit, but what was pleasing to see is how badly the boys want this game the most, in terms of the energy levels at training, which gives us hope that we are on the right track.
On facing Stellenbosch FC:
We are playing against a team that has been a hoodoo team to us. Football is a game of opinions, as much as we have our own, people might see things differently. We are going into this game with one thing in mind, we have to get the result. When they played against Mamelodi Sundowns this week, they rested most of their key players to ensure they are fresh, but I think for us we are also equal to the task. We just have to consolidate. The approach will be slightly different, but we don't change the way we play in terms of the principle of our final third entry. We are looking to improve on that part of the field in terms of the chances we create.
On the players missing today and state of the squad:
We are missing Yusuf (Maart), we welcome back (Sfiso) Hlanti, because Reeve (Frosler) is going to be out for some time. We also welcome back Ashley du Preez, though with him we have to be a bit cautious. We don't want him to push to the limit, but we want him to give us that advantage going forward. We are still missing the players waiting for their work permits. Other than that, all the players are available, it's now up to us to select the best available eleven that can go out and represent the club.
On Chiefs' motivation in the MTN8:
They really want to win it. Even at training they look sharper, the only thing that's left is for us to now execute the plan. They're looking forward to the game and look freer in terms of the way they want to express themselves. We want them to express themselves. If they don't, they won't get it right in terms of how we want them to perform as a team.