Posted in KC Tickets, News, Team News on Aug 13, 2023.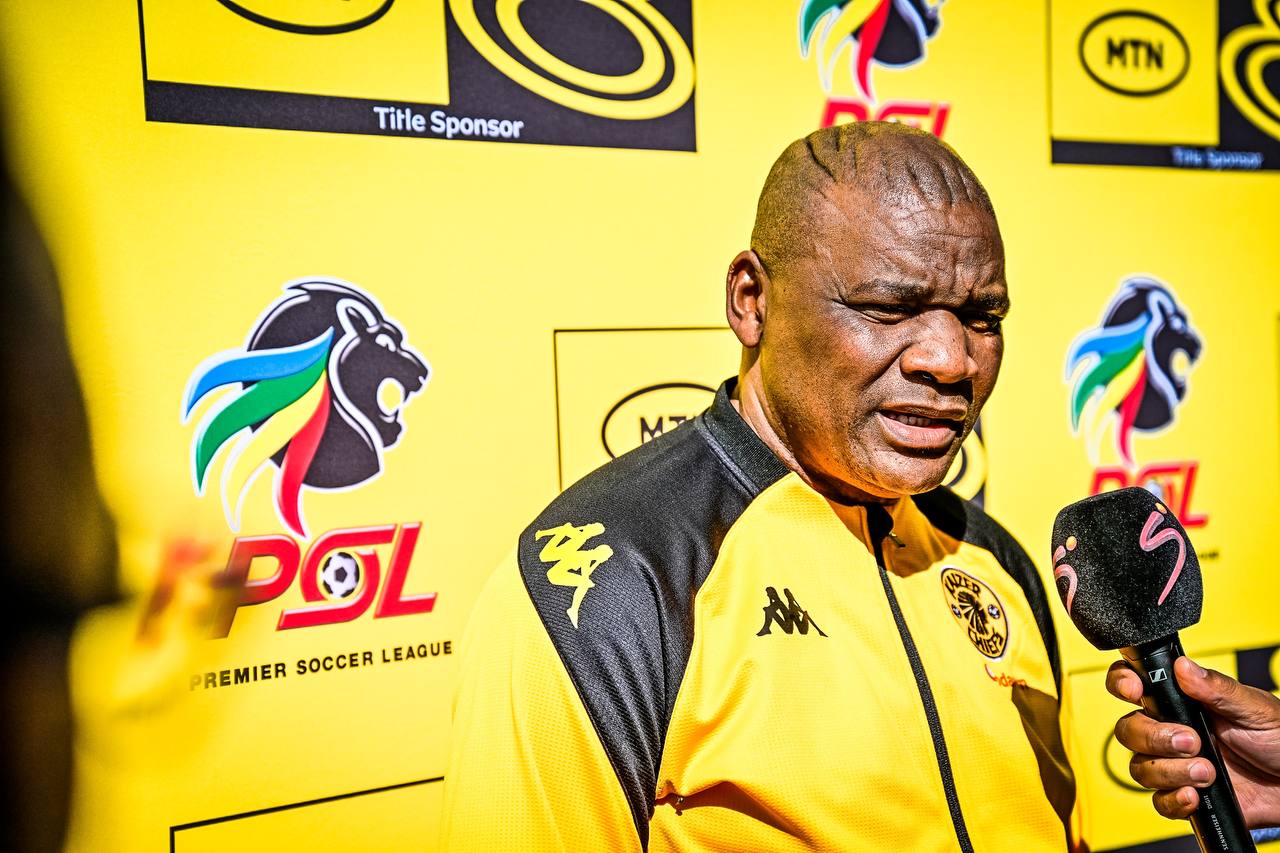 On changing focus to a Cup game after two league games:
It is important for us to reflect on the two league games we've played coming into this MTN8 game against Cape Town City. The two games have given us an idea of the areas we need to work on; individual players' qualities and the tactical understanding we have to put into the team. The most important thing also is that it's a once-off, it's a knockout, and in a knockout you have to be mentally ready, and on the physical, side it will be a very high intensity game.
On the feeling in the Chiefs camp after the unfortunate late loss against Sundowns:
Coming off a loss against Sundowns we are fired up. We have seen the areas we need to improve on. We have done our analysis of our own team and we are looking forward to giving a good performance against Cape Town City and a good performance will definitely give us good results.
On how important the MTN8 is for Chiefs:
We would really appreciate winning this game and going into the next round, because our objective is to win this Cup and winning this Cup will mean we have to dig very deep tactically, mentally and physically. I think we are up for it. It comes at the right time after we played such a solid team, a team that has played together for years. And for us, in terms of our performance in the second half, we showed that we have the qualities to carry us on to the next level.
On how preparations for the Cup game have gone:
The preparations going into this one have been going very well. The players and the technical team, we are ready and looking forward to having a good game against Cape Town City. We are looking forward to playing in the semi-finals and the final.
On coming into the game on the back of a loss, while City have won their opening two league games:
I think one would use the phrase to say we are 'wounded tigers'. As much as we lost, we are fully aware which areas of our game we need to improve on. Them coming from two league wins, they have their tails up. But it's a different ball game altogether, because we are talking about a knockout game, so we are ready. We are fully aware they have been doing well. We have done our analysis on the team and their individuals and we will work on our strengths against their weaknesses. We are fully aware of their strengths and the plan is to nullify their strengths and capitalise on their weaknesses. We have to score goals as a team and win this game.
On the state of the Chiefs camp:
Our squad is in good shape, though we are struggling with some niggling injuries. But, we've prepared everybody in the pre-season, in terms of our approach and tactical formation. We have able players who can add value to the team and play to win, which is very important to us, the supporters and the management of the club. Winning will be the only thing for us tomorrow.