Posted in Club News, News, Team News on Dec 23, 2022.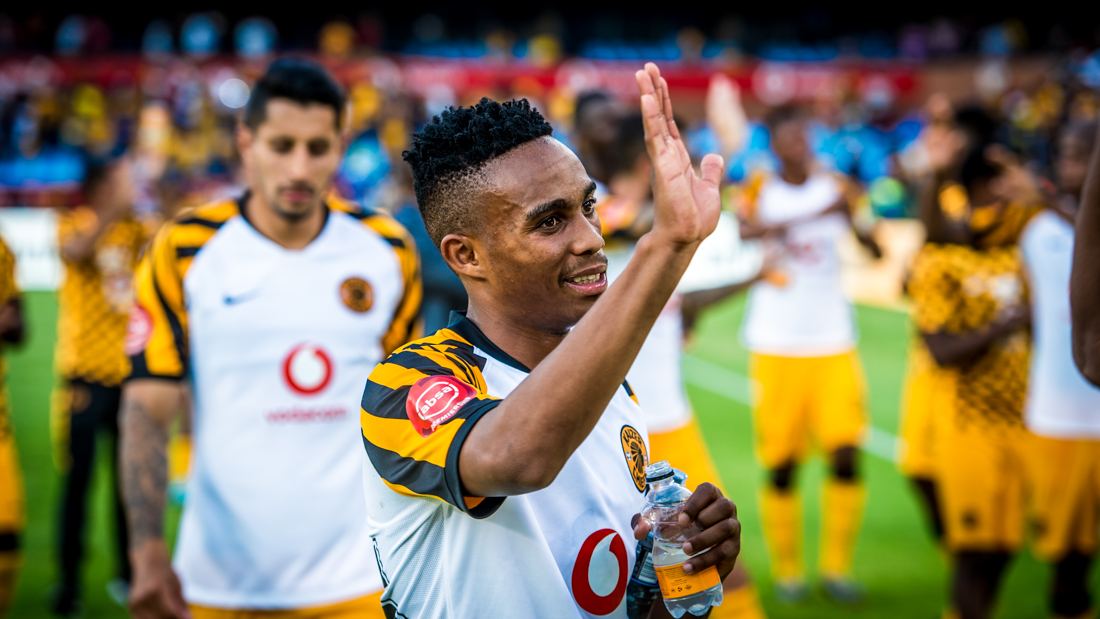 Kaizer Chiefs are elated to confirm the transfer of their youth development graduate, Njabulo Blom to US Major League Soccer team, St. Louis City SC.
Incredibly, this ground-breaking transfer is the first transaction involving a youth development graduate of the Club to the MLS, notwithstanding the many other exports the Club has produced in the past.
"It's a bittersweet departure because I think it's no secret to the Amakhosi faithful how highly we value Njabulo Blom. He is the epitome of what our Academy has been able to produce over the last couple of years," says Sporting Director, Kaizer Motaung Jr.
"This is part of the plan for us to unearth talent of international standard. More so, we want to ensure that we produce talent that can go out to explore opportunities abroad. From a personal point of view, it's great to see a young man who grew up in the system now being afforded the opportunity to expand his horizons," he adds.
Dobsonville-born Blom started his career at Kaizer Chiefs Youth Development and made his debut for the senior team on 1 October 2019, aged just 19. The midfielder appeared for the South Africa national under-20 football team at the 2019 FIFA U-20 World Cup and the 2019 Africa U-20 Cup of Nations before making his senior debut for Bafana Bafana on 6 September 2021 in a World Cup qualifier against Ghana, a 1–0 home victory.
"It's a great story given our past historical link with US football… Dr. Kaizer Motaung, our Executive Chairman, having played for Atlanta Chiefs and being named Rookie-of-the-Year in the NASL, opening that territory for us, and the inspiration he got from the American League to come back and form our team here," Kaizer Jr. continues.
Blom was identified by current Head Coach Arthur Zwane, then the Reserve Team coach. '10111' identified Blom as a youngster playing in the Soweto local leagues and roped him into the Development Team as an elite prospect.
The story behind the transfer is fascinating, as Kaizer Jr. reveals, "This one was a while in the making. I feel it's a great time for Njabulo to go and exercise the next phase of his life. The opportunity came about, and it has been months in the working now, sorting out the nitty gritty of the deal.
"I think there was a bit of a divine touch because we were fortunate to interact with a great Sporting Director on that side, Lutz Pfannenstiel, who was formerly at Hoffenheim. He had the foresight to bring in Bradley Carnell as head coach for his St. Louis team, and having a former Kaizer Chiefs player who is a great coach in his own right after spending time at Leipzig, things fell into place very well and very timeously. We are very happy and excited to be part of Blom's journey. I want to congratulate Blom on his achievement and wish him the best for the future."
Blom will be released with immediate effect to start his career with St, Louis City SC in the new year.
Allaying any concerns about the possible effect of Blom's departure on Kaizer Chiefs, Kaizer Jr. points out, "We have many plans around that. As I have said before, we are trying to build a young, dynamic squad with the right mix of youth and top-quality experience. We are already working on our squad audit and the areas we feel we need to beef up. Opportunities arise when someone leaves; it opens the door for someone else to put their hand up and start their own journey. So, we are well aware and we have long prepared for this eventuality, and someone else now has a chance to stake a claim for a place in the team. Obviously, much thought went into this and we are feeling very positive about the way forward."