Posted in Features, News on Dec 24, 2022.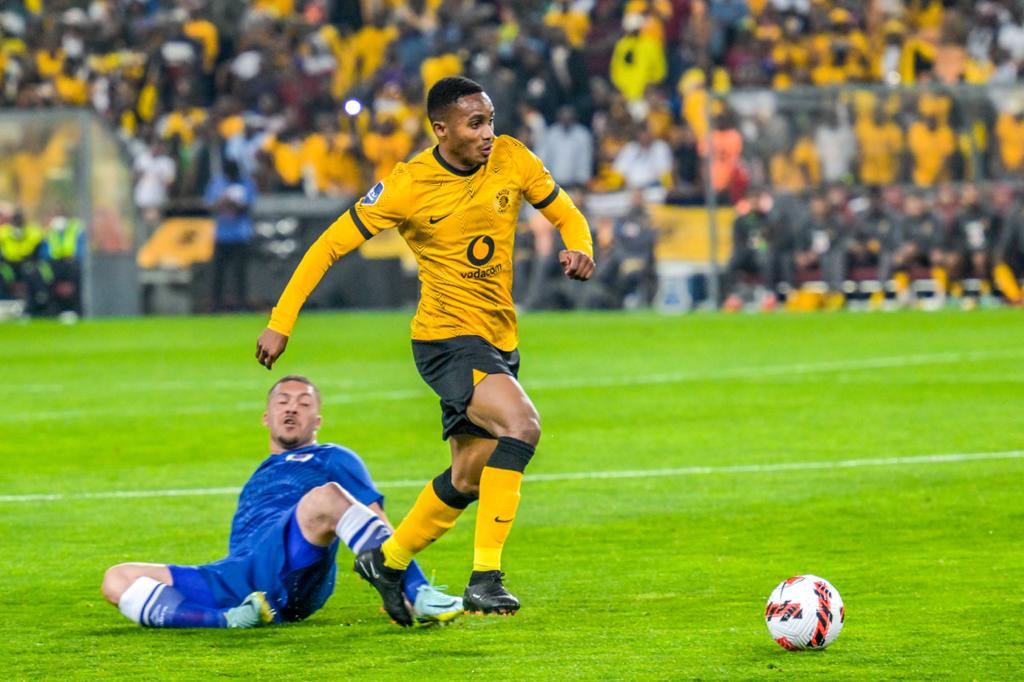 As Njabulo Blom gets ready to jet off to Missouri in the USA to join Major Soccer League side, St. Louis City SC, www.kaizerchiefs.com caught up with the talented midfielder to reflect on his time with Amakhosi.
How did it all start for you at Kaizer Chiefs?
I went for trials in 2014. I remember it was 28 September. There were a lot of guys there for trials for Under-17s. Coach Ryder (Mofokeng) saw me and that's when they took me in. I played for the promotion league team and, because I was living far away and it was difficult for me to come to training and go to school, they took me in to stay at The Village. So, that's how it all started. I played for the Under-17s and Under-19s up to the Reserve team.
Coach Zwane was with the Under-19s at the time and Coach Gardiner (Seale) was with the Under-17s but I remember it was the late Coach Ryder who was conducting the trials that day.
My first encounter with Coach Zwane was when we were playing tournaments and he would come down from the Under-19s to check on us. For example, when we played Future Champs and Engen tournament.
Promotion to the first team?
In February 2019, we were playing AFCON Under-20 in Niger. After the first game against the hosts, when I got back to my room there was a message that coach Ernst (Middendorp) wanted me to join the first team when I came back.
First match for Amakhosi?
It was against Golden Arrows. I had a great game that day because the big guys (at Chiefs) showed me support and love. They welcomed me very well and the coach also made things easier for me by telling me to relax and not be afraid to make mistakes because, obviously, it was my first game. The supporters and the team would allow me that in my first match.
Becoming a regular in the team?
At first, it wasn't easy because you play with experienced guys and you have to compete against them in training in order to play. I want to thank God for giving me strength, and also to the team for helping me to be the player that I am today. It was tough because I was a bit young and immature but coach Ernst and the technical team were patient with me.
On my side, I think I was professional enough to work hard, keep my discipline and to keep on pushing each and every training session.
Feelings about leaving Kaizer Chiefs?
It's sad because this is the team I grew up supporting and the moments and experiences I shared with the team, like going to CAF (Champions League), losing the final, are moments I won't forget in my life and, because I came through the development team, it adds extra meaning.
I am also excited because it's a new journey for me. It's every player's dream to go and play abroad.
Message to the Amakhosi Family?
This is always going to be home. It wasn't my intention to leave this way but I think, at the same time, I have been a team player. I have been working hard for the team. At this moment I had to think about my future and my family - to put them first - and also my growth as an individual and as a player.
I'll always remember and love the Chiefs fans. I'd like to thank the supporters, the team, the Chairman… everyone, for all that they have done for me.
Thoughts on joining St. Louis City SC in the MLS?
It's an advantage that the coach (Bradley Carnell) is South African and understands the culture. It's a bonus for me because he has played for Chiefs and he knows everything about South African players. It's a blessing for me to have a coach who played in South Africa.
South African links to US football through the Chairman?
I do know he played for Atlanta Chiefs and, if I'm not mistaken, he once won the Rookie of the Year award in the NASL. He has left a legacy in the USA.
We wish you all the best and hope you raise the Kaizer Chiefs flag in America and become an ambassador for the Club.