Posted in Features, News on Aug 06, 2022.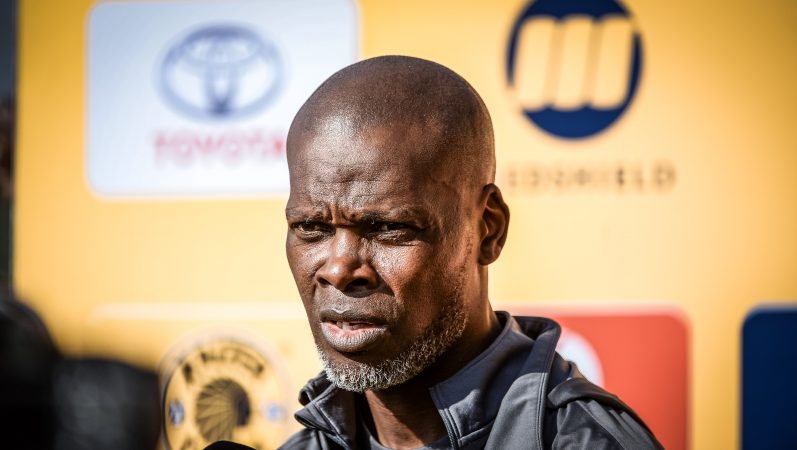 The boys are energized and looking forward to the start of the season – Zwane
On Kaizer Chiefs' pre-season preparations:
The preparations have gone well so far. Prior to this game, we had a couple of practice matches, just to see where we are in terms of fitness levels and to get the combinations right. The boys responded very positively and we saw a lot of good things coming out of those practice games.
On the excitement ahead of the opening match of the season:
The boys are really looking forward to the game. Their mindset and the environment is so energizing. You can see everyone wants to be part and parcel of the team and to add value to the squad.
On today's opponents Royal AM:
They are a very difficult team, not easy to play against. They can vary their game in terms of the options they have available to them. They try and attack from the sides, their wing play is strong and they've got very good players in holding up the ball and allowing others to join in in numbers inside the box. We anticipate that kind of approach from them.
On Royal AM changes in personnel:
They have a different team altogether, the approach, the technical staff, it's unlike last season where they had a team where everyone knew who their impact players were. Their starting eleven was a bit predictable, but this time around we don't know how they are going to play. They can easily shift from a 3-5-2 formation or 4-3-3 formation or they can even change to a 4-3-1-2, because they have those two big strikers as their two target men. They pack the middle because they want to play, the fullbacks want to go high.
On the status of Chiefs squad and available:
We have almost everyone, except for (Sibusiso) Mabiliso. (S'fiso) Hlanti is back training fully with the boys, but nowhere near where we want him to be. We are also missing (PhatHutshedzo) Nange, who is out suspended because of the red card he got in the last game of the previous season. Other than we have a clean bill of health and the rest of the squad is available for selection and looking forward to the game.