Posted in Features, News on Oct 16, 2022.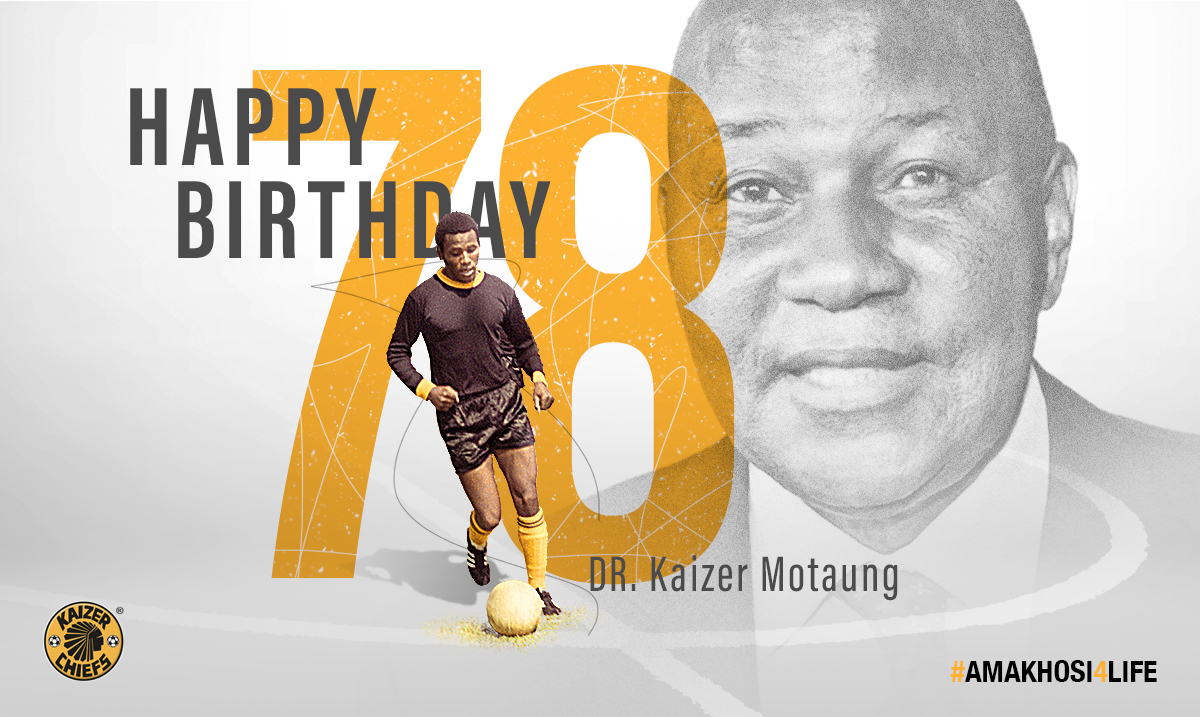 Today, our hearts are filled with joy and gratitude as we celebrate the 78th birthday of our esteemed and beloved Chairman, Kaizer Motaung.
In a world where trustworthy leadership is currently in short supply, it is a reassuring comfort to have someone of the Chairman's calibre as an enduring example of impeccable leadership for over half a century.
A visionary since his early days on the fledgling local football scene, through his time as an authentic pioneer of the sport in the USA - where, to this day, he is still regarded as an all-time great - to returning home and revolutionising South African football by establishing and directing what was to become a global football brand, replete with unprecedented sustained success and silverware, the Chairman has forged a universal reputation for being fair yet firm, a man committed to forward thinking and honest, hard work.
Respect for the Chairman's probity extends well beyond the world of football administration. For many years now, his adherence to the guiding principles of humility and integrity has seen him take his place as a prominent figure in wider society, where his wisdom and counsel have frequently been sought and adopted.
As was demonstrated in July this year when he was recognised by the University of Cape Town, which conferred upon him an honorary doctorate in the field of social science, the Chairman's contribution to our country cuts across all barriers; racial, economic professional, sporting and social. His reverence has been earned through leading not by dictatorial intimidation and fear, but through deep insight, understanding and empathy - perfectly articulated in the Club's motto, 'Love & Peace'.
We would like to thank you, our dear Chairman, for all that you have done and all that you represent, and we wish you to be blessed with good health and happiness for many years to come.
Enjoy your special day Dr. Kaizer Motaung!