Posted in Features, News on Aug 29, 2022.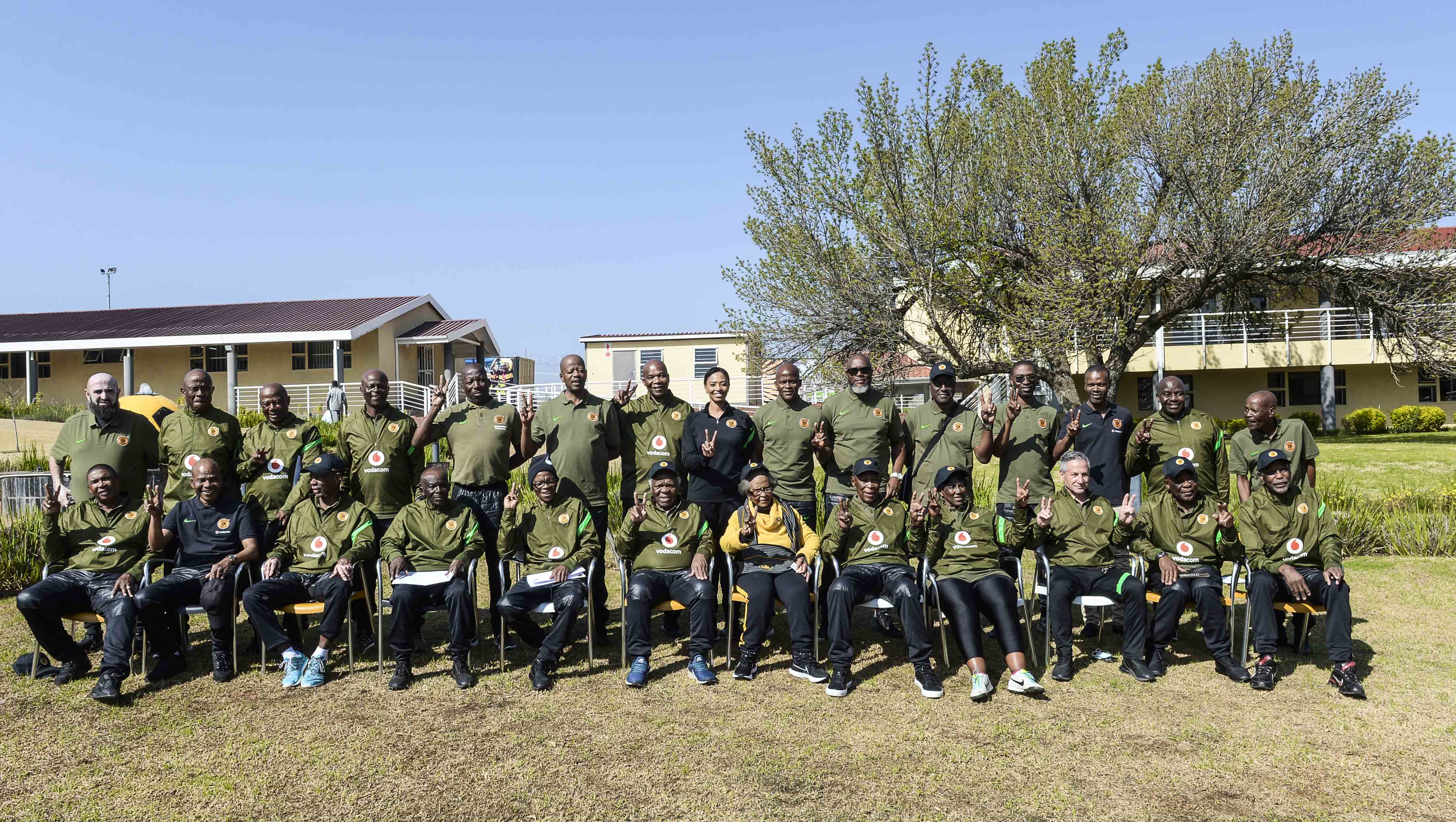 The Kaizer Chiefs Football Club family came together as one this weekend to pay tribute to one of the most influential and important figures in the club's history, China Ngema, at his tombstone unveiling in Nongoma in KwaZulu-Natal.
Amakhosi footballers from a number of generations, among them the likes of Joseph 'Banks' Setlhodi, Lucky Stylianou, Absalom 'Scara' Thindwa, Marks Maponyane, William Shongwe, Brian Baloyi, Nelson 'Teenage' Dladla, Jackie Masike and Cyril Nzama made the trip to Nongoma to represent the club at the special ceremony celebrating the charismatic former Chiefs director.
In a letter to the Ngema family, Chiefs Chairman Dr Kaizer Motaung illustrated just how pivotal the popular Ngema was in helping to lay the foundation for the huge fan base the club enjoys today.
"As far as Kaizer Chiefs is concerned, China's memory will linger on for time immemorial. I left Orlando Pirates with China to form Kaizer Chiefs. He played a pivotal role in the birth of what has become an iconic brand in football today. He took on many responsibilities, including forming the Supporters Club and branches. China went on to start a successful business in bakeries, whereupon he continued to support the club. Remarkably he assisted to recruit new players. He was a vibrant man of many talents. I will not forget him," Dr Motaung wrote.
The Chiefs Chairman added that Ngema was "a kind human being" who left behind a "fond trail of memories" in his unforgettable time at the club.
"You can draw a parallel to China and Ewert Nene's death as they both contributed to the development of football in our country. Their loss was a loss to the football fraternity at large. They will not be forgotten. Through the erection of this tomb, you have reignited the memories of the good that China did during his life and time. This day reminds us of what China has done before. This act is noble and serves to create an unforgettable atmosphere of celebrating a life lived well," Dr Motaung wrote.
Setlhodi said the big Chiefs delegation of players and officials "were well received and well appreciated by the people of Nongoma".
"We had three generations of Kaizer Chiefs players, and the mood is high, everybody is happy. It shows Bab'Ngema was a generous guy, a peace-loving person who loved his team and its players. On behalf of the players and officials I would like to thank Dr Motaung for giving us this opportunity to pay tribute to Bab'Ngema to show he lived – and that his life was not in vain. Being a Kaizer Chiefs mentor was not easy, but most of the players of the club reaped the fruits of his contribution to the club," said Setlhodi.
Dr Motaung said Ngema was a huge Chiefs supporter, and also "a big supporter of the late Zulu King Goodwill Zwelithini" who he served as a trusted adviser and confidante, especially so at the height of political turmoil in the country.
"There was a fierce confrontation between the rival political parties. I was approached by the African National Congress to ask China to assist to facilitate the meeting between the ANC leaders and the King, which was not a possibility at the time, but China was able to approach the King to agree to meet with the ANC. That meeting became significant to pave the way to a peaceful transition in the history of South Africa. I will not forget his contribution, which is part of our history," said Dr Motaung.
Stylianou was honoured to be part of the delegation that travelled to Nongoma, a trip he described as a "magnificent wake-up call regarding tradition, religion and the people in the community and how honest and humble they all are".
"I honestly believe we can learn a lot from this visit, it's been wonderful. We've obeyed whatever we needed to in honouring tradition, but we've also had a good laugh getting together again as legends of the club. It is a visit that will stick in the memory with us for a long, long time," said Stylianou.