Posted in Features, News on Jul 29, 2022.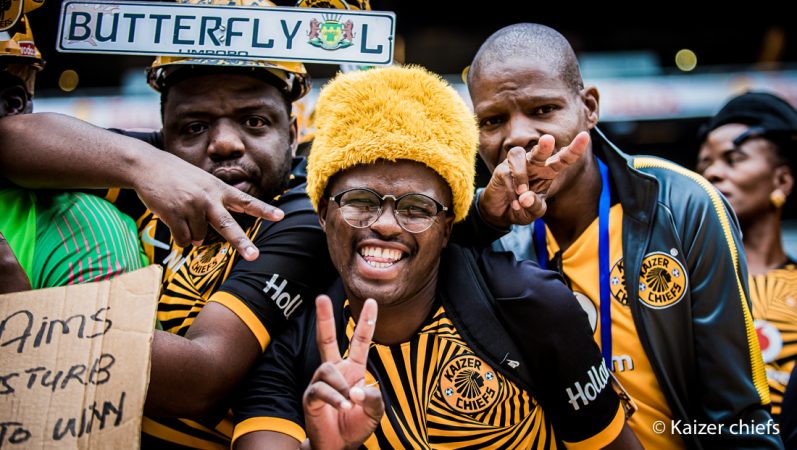 Kaizer Chiefs supporters are in for an exhilarating and exclusive experience this Saturday when they will get an opportunity to spend a day with players and members of the technical team in what will be a great Family Day for Amakhosi.
The aim of the special event is to ensure the Amakhosi Family is united as supporters engage with the players before the start of the season in a friendly and intimate setup for those who will be able to join us at FNB Stadium.
With limited space available for the event, Amakhosi supporters were encouraged to register online for an opportunity to join the players at the stadium with their family members and friends. After an overwhelming response from supporters, the registrations are now closed and the lucky supporters have been informed.
Supporters and their families will get to enjoy several activities inside the Calabash including the 360-degree cameras, music, food trucks, retail – where they will buy and customize the new jerseys, and many other activities. Supporters will also get an opportunity to take pictures and have their jerseys signed by their favourite Amakhosi players or members of the technical or management team.
"We are very excited and truly looking forward to meeting everyone on Saturday. This is for "Unity In Action" as it is important to go into this season united and ready to deal with opponents. We would like to thank our sponsors and partners such as Vodacom, Toyota and Stadium Management South Africa for coming on board and making sure the day is a success," says Kaizer Chiefs Marketing and Commercial Director, Jessica Motaung.
There will be lots of prizes to be won at the event courtesy of Kaizer Chiefs, partners and sponsors.
Amakhosi Family Day's activities will start at 10am and end at 4pm.