Posted in Features, News, Team News on Sep 29, 2022.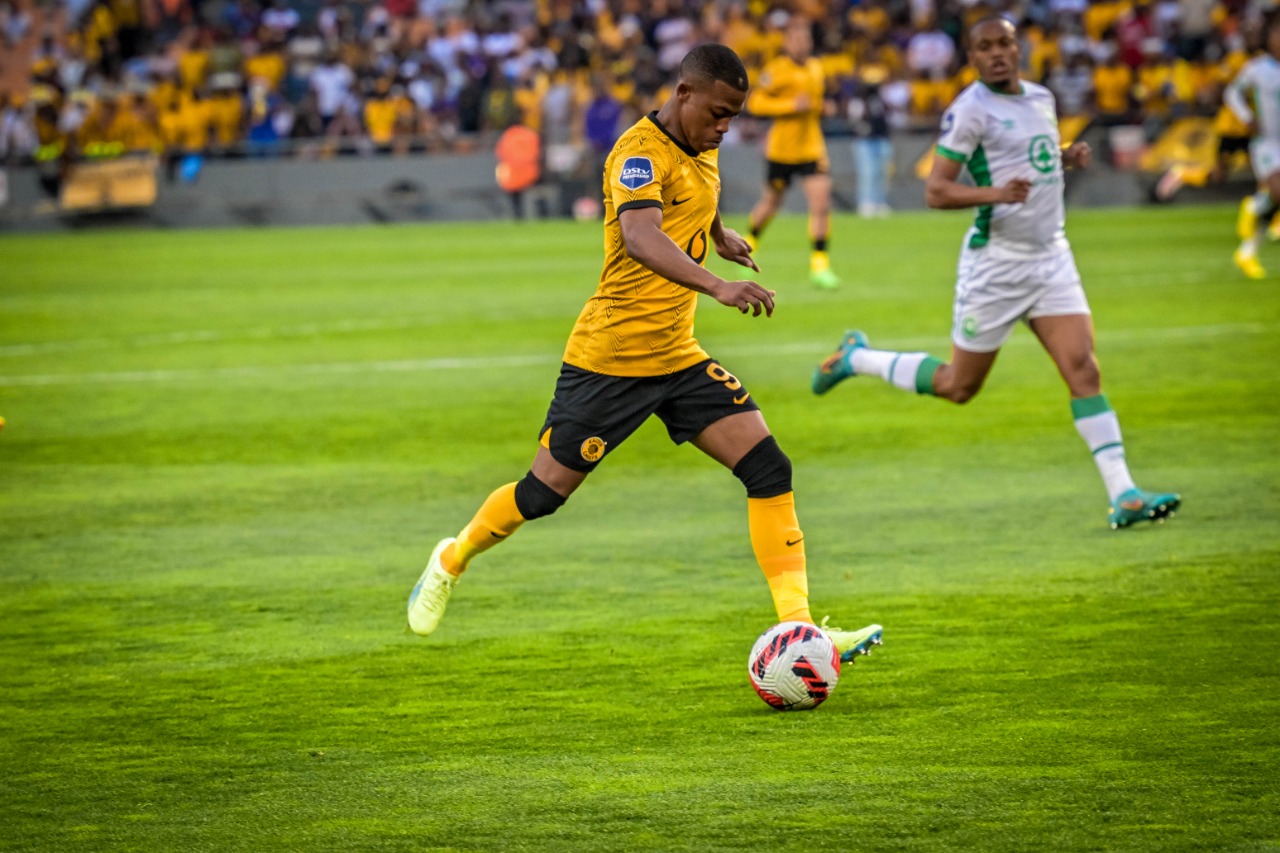 Ashley Du Preez returned to Amakhosi training at the Village on Wednesday a fully-fledged international after coming off the bench to make his Bafana Bafana debut against Sierra Leone, followed up by a second cap – and his first start - against Botswana in the recently concluded FIFA break.
The speedy frontman, who was signed from Stellenbosch FC, where he made a big impression last season, not only on Kaizer Chiefs, but apparently also on national head coach, who decided to call him up.
For Du Preez, the invitation came as a surprise and he accepted it immediately.
"When the call-up came it was unexpected and I didn't hesitate to go and experience international football. I was very proud to be called up finally and I hope for more to come," he says.
On arrival at camp, Du Preez says he was made to feel very welcome. "It was quite a long camp so I got to know the different players, especially the players that play for different teams and it was a very good experience to train and play amongst those players who have lots of experience being in the national team. I have learned a lot," he continues.
At 25 years of age, Du Preez is already a seasoned campaigner and believes he can use the football wisdom he has accumulated during a career at various levels of the game to add value to the national set-up.
He sees himself as an example to others of what can be done with effort and determination: "What I can bring, and it's one of my main goals in life, is to help the younger players in my community. I want to use what I have achieved, realising my dreams, though all my hard work to inspire young people where I come from to look at me and say, 'I want to be like him. I also want to be in the national team or play for a big team, you know."
Bafana Bafana beat Sierra Leone 4-0 and then neighbours, Botswana 1-0, to give Du Preez a perfect start to his international career, where he was able to adjust and adapt to the jump in quality from Club to international level. "It was tough playing against Sierra Leone and Botswana," he confides, "but it was a great experience and I really enjoyed myself."
Du Preez now turns his attention back to Kaizer Chiefs matters, and the upcoming MTN8 semi-final first-leg against AmaZulu on Sunday. The two teams recently played out a 1-1 draw in the DStv Premiership and Du Preez says he knows what to expect from a clash with Usuthu, "Playing AmaZulu is nothing new. We've played them in the league and this is a cup game. I think we can go out there and play to get the win and have the first-leg 'under the belt'. It's not going to be easy but we'll go out and do our best."
The Stellenbosch-born goal scorer doesn't place too much emphasis on the tactical approach to two-legged cup ties, preferring to concentrate on consistency. "For me, I take every game like I take training, giving everything. We must just play to our potential and we'll get the win."
Having completed a stellar season for Stellenbosch in 2021-22, Du Preez arrived at Chiefs to much fanfare as a marquee signing. He has found the net twice so far this season during Amakhosi's patchy start to the season but has set himself very high standards to aspire to, stating, "As far as my contribution to the team is concerned, it's to score in every match at least, and to help the team win games. The love of the supporters is amazing and it's wonderful to play in front of a big crowd every game. They give you an extra boost to work harder in matches. I really enjoy it," he concludes.
Du Preez is likely to be in action for Kaizer Chiefs against AmaZulu in the first-leg of the MTN8 Semi-final at FNB stadium on Sunday. Kick off at 15:30.