Posted in Features, News on Jun 06, 2022.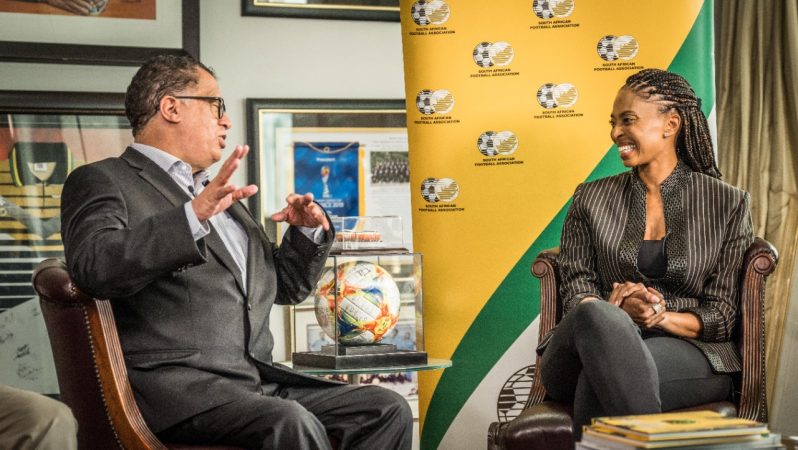 After wrapping up the 2021/22 season of football in South Africa, and with PSL action on the pitch on a break, Kaizer Chiefs' tv crew has been busy behind the scenes cooking the first off-season episode of the KCTV show. The show will be on air this evening at 20:00 on SuperSport's PSL Channel 202.
Part of what will be on our screens this Youth month includes the big announcement that the Club made in May where Coach Arthur Zwane was revealed as the new coach for the upcoming season. We go behind the scenes and share some of the never-seen-before football with supporters.
Still on announcements, we bring more information and footage on the recent appointment to the CAF Committee on Women's Football of our Marketing and Commercial Director, Jessica Motaung. This segment will also focus on the endorsement she received from SAFA following the announcement.
We also get to see the return of Keeping Up with the Village segment which will this month focus on the business of Licensing and Merchandising at Kaizer Chiefs. Supporters will get to see people behind that part of the business and understand how they get to see some of the interesting merchandise we have in our retail.
Another segment that has captured Amakhosi faithful is the Supporters Corner. This is where supporters get to have an exclusive experience with the Club. We have seen a supporter get a chance to visit the team at training, mix and mingle with the players and attend the match as VVIP.
Let's keep warm this month as we all watch the June episode of the KCTV show which premieres on the PSL Channel on SuperSport, DStv channel 202 this evening at 20:00.
The Kaizer Chiefs' social media platforms will share details of the show's reruns during the month of June 2022.