Posted in Features, News on Jul 28, 2023.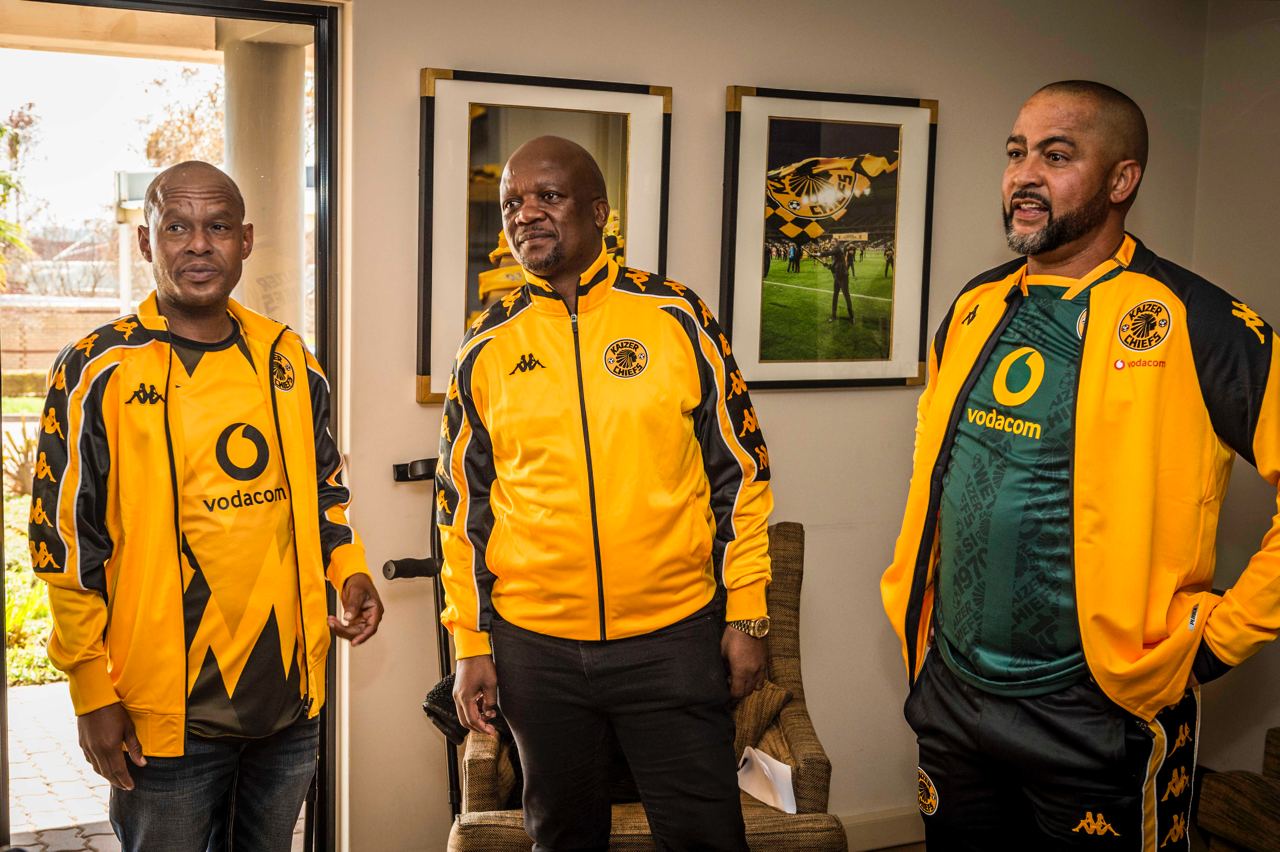 Kaizer Chiefs Legends will be participating in the Prince Mangosuthu Buthelezi Legacy Cup on Saturday afternoon, where they will face a MC Tshatha XI at the Prince Mangosuthu stadium in the Northern Kwa-Zulu Natal town of Ulundi.
The match will kick-off at 14:00 and will last 30 minutes each way, with rolling substitutes. The team, composed of 15 Chiefs Legends, will be coached by former Chiefs midfielder, Thabo Mooki, who is looking forward to his coaching debut at the helm of the Chiefs legends team.
Commenting on the game, 'Tsiki Tsiki' said, "We have a well-balanced team for the game; the guys are looking forward to getting together again. For me, it's a new role being a coach and will feel different shouting instructions to my old teammates."
Mooki will be banking on former Chiefs midfielder Jabu Mahlangu to entertain the fans and roll back the years with a Chiefs win. Mahlangu is equally excited to be featuring in the game.
"I am excited to be part of the team and honoured to be representing the Chiefs Legends," said Mahlangu, who was at the Chiefs Village on Thursday, adding, "I also can't wait to be playing with some of the guys I played with before, and players like Siphiwe Tshabalala and Mandla Masango, who I did not play with during my career but get the opportunity to do so now. I can't wait to be in front of the Chiefs fans."
Also among the travelling party is Chiefs defender Fabian McCarthy, who said of the match, "We won in June in Limpopo and it was a good 'get together' for the guys. We have some new additions for this game and I am sure the fans will be well entertained."
Match Information
MC Tshatha XI Vs Kaizer Chiefs Legends
29th July 2023
Prince Mangosuthu Buthelezi Stadium, Ulundi
Kick-Off 14:00
Kaizer Chiefs Legends Squad
Goalkeepers:
Brian Baloyi (Captain)
Brilliant Khuzwayo
Defenders:
Morgan Gould
Fabian McCarthy
Derrick Spencer
Cyril Nzama
Tsepo Masilela
Midfielders:
Jabu Mahlangu
Stanton Fredericks
Mandla Masango
Siyabonga Nkosi
Siphiwe Tshabalala
Frank Makua
Strikers:
Siyabonga Nomvethe
David Radebe
Coach – Thabo Mooki