Posted in Features, News on Jan 26, 2023.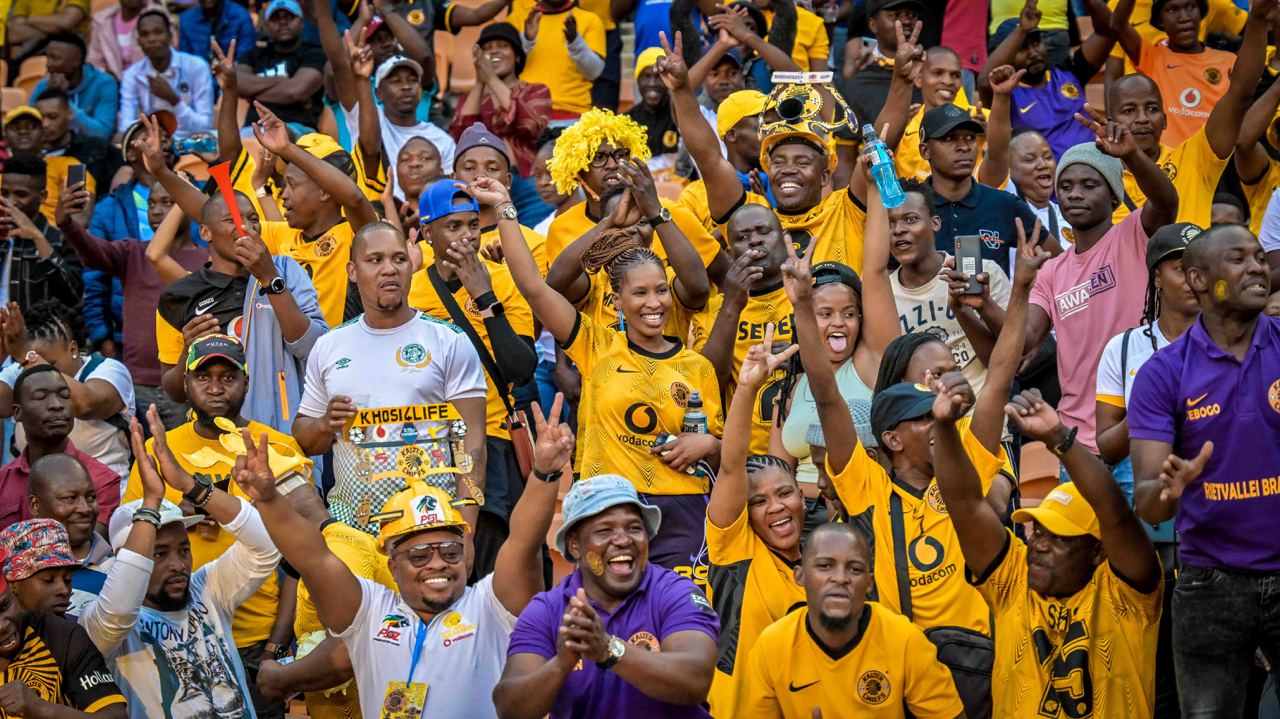 If ever there was a sound that perfectly expresses the Kaizer Chiefs slogan of 'Love & Peace' it could well emanate from the mouth of Nathi Modiba.
the voice of the Chairperson of the Kaizer Chiefs Polokwane and Seshego Region's Supporters Club quivers with emotion as he tries to express his feelings for Amakhosi.
"My heart is Gold and Black. I am in love with this team and I will give anything for Kaizer Chiefs. You can wake me up in the middle of the night to talk about Kaizer Chiefs, and I will be more than happy to do so. This club is truly about Love & Peace. Even as supporters we celebrate each other at the stadium and feel the love of being part of the Amakhosi family. The club's badge is beautiful, wearing the golden shirt is beautiful, and when you support the club at the stadium you just feel like you are in a special environment ," Modiba gushes in gentle and soft-spoken tones, as www.kaizerchiefs.com caught up with him this week ahead of Amakhosi's first of three 'home' games at Peter Mokaba Stadium against Royal AM on Sunday.
Limpopo is buzzing as the Glamour Boys return home to Polokwane for their first home games in eight years, and Modiba's phone is ringing off the hook as this much-anticipated game approaches.
"Since we heard Kaizer Chiefs would return to Polokwane for their home games we have been mobilizing to ensure we get good crowds at the stadium to make sure the team feels at home here," he reveals.
"The last time Chiefs won the league, we won it here in Polokwane, and everyone is so excited to have the team back here. We have been working day in and day out to ensure we get good crowds to the three home games in Polokwane this season and we are determined to play our part in bringing the glory days back to the club," he adds.
The 47-year-old fashion designer first fell in love with the club when he started following the all-conquering Kaizer Chiefs team of 1984, when commentators like Radio Lebowa's Jimmy Lesiba Mohlaloga used to transport Amakhosi fans to the stadium with vivid commentary on the wireless.
"Listening to commentators like Jimmy and listening to them giving us information about the teams in the Iwisa Charity Spectacular made you feel as if you were watching the game live at the stadium. I first fell in love with the club in 1984, following amazing players like Marks Maponyane and Teenage Dladla, and then the team in 1987 with the likes of Doctor Khumalo," says Modiba.
It's a love that has kept growing over the years and it's become an all-consuming passion.
"I grew up in a family that worshipped Kaizer Chefs, my mother, father and older brother all loved the club. I prayed and prayed and prayed that God would give me a woman that loves Kaizer Chiefs as much as I do, and I thank God that he has given me a partner in Tumelo that indeed loves Kaizer Chiefs just as much as me. She is the one who wakes me up and makes sure everything is ready if I have Kaizer Chiefs commitments to attend to. Kaizer Chiefs supporters don't even ask me before they come to my home, they just arrive and tell me 'it's not your home, this is our home, your family are the ones who invited us here'," Modiba laughs, overjoyed that his life's mission of dedicating himself to Amakhosi is being fulfilled in every way.
The couple's three sons, Karabo, Kutlwano and Choene are all, naturally, Chiefs fans, and it was in a Chiefs apron that six-month old Choene enjoyed his first meals.
The region is gearing up to support the official Kaizer Chiefs roadshow at Seshego Circle on Saturday and they've been mobilizing on their own as well, to ensure the crowds in Polokwane are good ones for the game against Royal AM and upcoming games against Golden Arrows and Swallows FC. The Bekkersfort branch's #FillUpTheBus campaign is taking root in the area as more supporters commit to making it to the stadium.
Modiba says it is their wish and intention that on match day all supporters' branches will meet at the Polokwane Municipality and make their way to the stadium in unison, making their voices and their hearts heard with their love for Amakhosi.
It has been a few lean years on the pitch for the Club, but like all true lovers of Chiefs, Modiba and the supporters in Polokwane are not fair-weather fans. In good and bad times, they are always 'Amakhosi 4 Life!'.