Posted in Health & Wellness, News on Aug 07, 2020.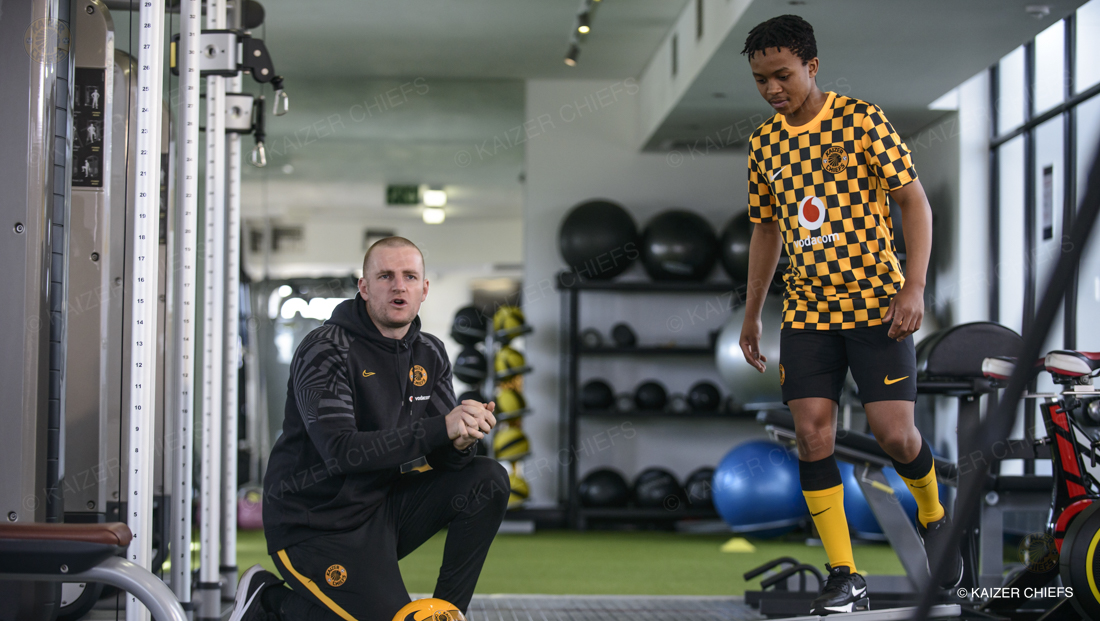 "The benefits of regular physical activity and exercise have been reported for decades," says Jarred Marsh, Kaizer Chiefs' Head of Sport Science. "Not only can being physically active help reduce the risk of several chronic diseases such as cardiovascular disease, diabetes, cancer, hypertension, obesity, depression and osteoporosis, but it has also been linked with the reduced risk of premature death." The Covid-19 epidemic has resulted in avid exercise enthusiasts and weekend warriors having their ability to exercise limited. People also work more from home and, while sitting behind the desk most of the day, and without the option to visit a gym in the early morning or evening.
With lockdown restrictions being eased, and exercise being seen as a primary tool to fight off unwanted illnesses, staying active should be a daily priority. Marsh explains that, South Africa's health statistics from 2016 show that as many as 70% of women and 40% of men are classified as obese. The Department of Health reported in 2016: "Four girls and one in five boys between the ages of two and 14 are overweight or obese while obesity-related diseases such as heart diseases, type 2 diabetes, stroke and some cancers account for 43% of deaths in South Africa. Obesity is one of the top five risk factors for early death." "If you're a runner, cyclist, social walker or just keen on staying active through activities such as yoga or pilates, there are a number of ways to keep your body and mind healthy as well as strengthening your immune system."
Below Marsh has listed some great options to keep busy during the current period:
Aerobic training, or 'cardio' typically involves light to moderate exercises, ranging from an easy walk to an intensive run. If you are not a runner and just want to start out on this journey, try walking for 15-20 minutes 3-4 times each week to get into a routine. Set yourself a goal and try your best to stick to it. If you are more of a social runner but have found it hard to do so during lockdown, try dive back in by completing a slow return to a running program. Start off by jogging for 1 minute, walking for 1 minute and repeating this process for 20-30 minutes. You can increase the running time by 30 seconds each week until you are comfortable with both the duration and pace of the sessions. Aim for 3 sessions each week with a rest day between the sessions.
Tip: During the winter months, motivation to train in the mornings can be tough due to the late sunrise and cold temperatures. Dress warmly and head out slightly later to prevent skipping a session. Alternatively, aim for an afternoon session if the cold mornings are denting your motivation to train.
Most people think strength training is all about lifting weights and gaining muscle. This is not necessarily true, Strength training has been shown to have numerous health benefits such as promoting bone health, reducing excess body fat, maintaining muscle mass and improving balance (reducing fall risk in the elderly). The great part of strength training is that is does not require any equipment – just your body weight and some space. Below are some great beginner body weight exercises for you to try at home or in conjunction with your aerobic training:
Push-ups
Chair tricep dips
Squats
Lunges
Step-ups
Abdominal crunches/sit-up
Abdominal plank
Bridging
Aim for two to three sets of 10 to 15 repetitions of each exercise to get into a routine. While training and staying healthy are important, rest and recovery are important too. Start off with three to four days of strength training each week and separate the sessions by 24 hours of rest to allow the muscles to recover and adapt to the training.
Tip: Slight stiffness or tightness is a common side effect to strength training for anyone who hasn't done this for a while. This is known as DOMS (Delayed Onset of Muscle Soreness). Don't be alarmed by this as it should subside in a day or two.
Yoga has grown in popularity and is used by celebrities, in professional sports and physical rehabilitation. Yoga trains the muscles of the body through different movements and poses and strengthens the 'mind-body connection' – it also helps in relaxation and breathing. There are a number of different yoga practices to suit all levels and needs. With social distancing being a must (and social anxiety being a real thing), starting off with some short beginner videos on YouTube might be a great way to see if yoga is something you are into.
"Covid-19 has changed the way the world works," concludes Marsh, "and has forced us to place more attention on staying healthy and keeping our body and immune systems strong. If you haven't started your journey towards being active, try some of the options in this post, and take the first steps towards a better you!"