Posted in General, KC Mobile on Feb 24, 2017.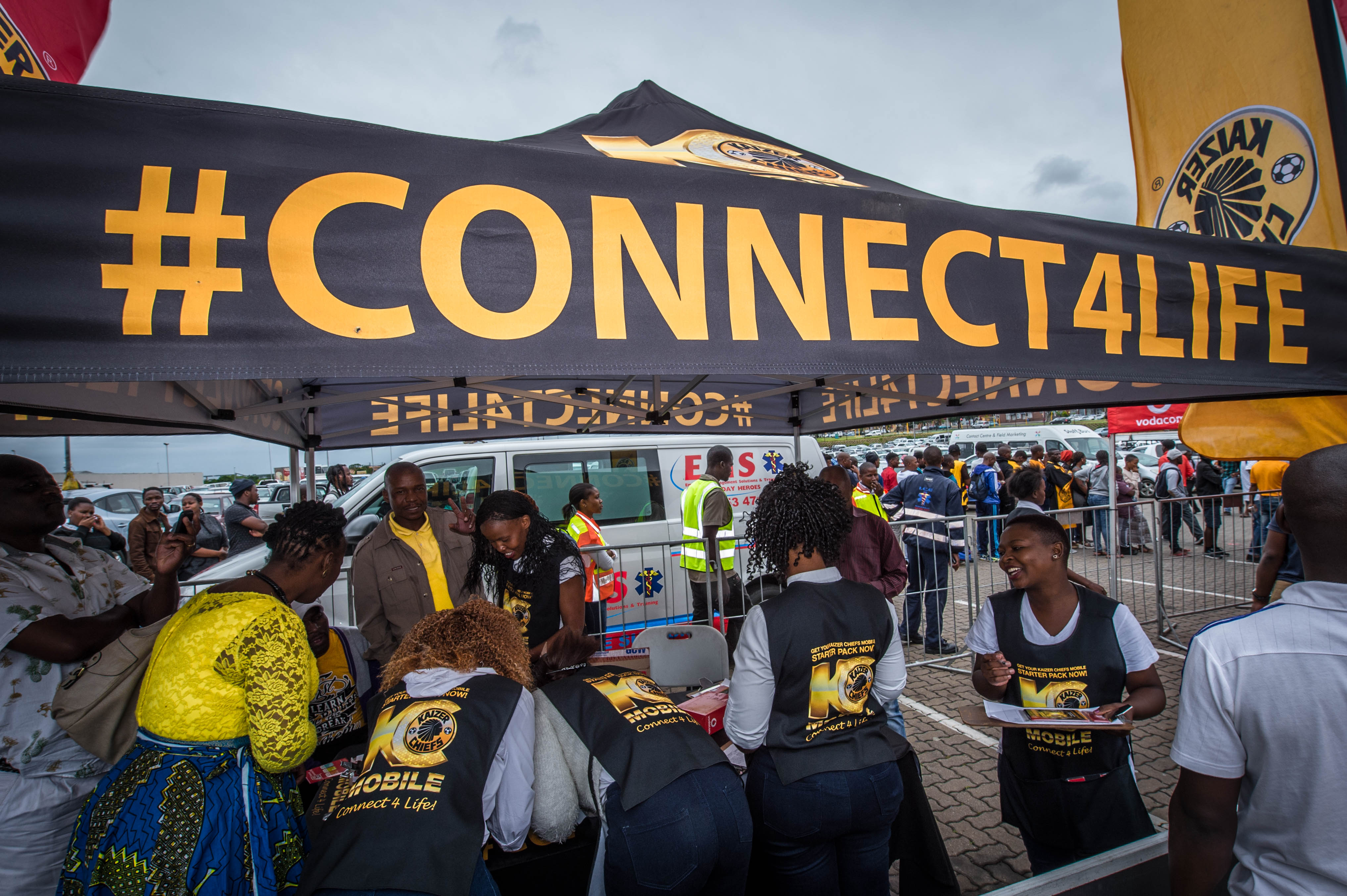 Frequently Asked Questions
---
What is KCMobile?
KCMobile is a Kaizer Chiefs venture based on the club's strategic relationship with Vodacom. It harnesses Vodacom's mobile expertise and the passion of Kaizer Chiefs supporters around the country. It brings great value and experiences to KC supporters and is a platform that gives fans access to the world of Kaizer Chiefs powered by Vodacom products and exclusive digital content and promotions.
Who owns KCMobile?
It's a subsidiary of the Kaizer Chiefs Football Club
Where can one get the KCMobile Starter Packs?
The prepaid KC Mobile starter pack is available at the Kaizer Chiefs Village, Tramshed store, roadshows and at all home games, and will also be more widely available nationwide for sale at Vodacom retail outlets.
What is the retail value of the KCMobile Starterpack?
The Starter pack is available for free at the all Kaizer Chiefs events and retail stores
Is the product offering from KCMobile only with Vodacom?
The product offering is only with Vodacom.
Where do the fans/supporters/consumers go for customer service?
The fans/supporters/consumers can call the Vodacom Call Centres on 082 111 or walk into any Vodacom Customer Service Centres for customer service.
What if the fan/supporter/consumer is already on Vodacom prepaid platform?
Supporters who are already on the Vodacom platform will need to get a new KC Mobile number to get all the benefits of the product. All other supporters that use other networks (MTN, Cell C, Telkom Mobile, and Virgin Mobile) can PORT their number to join KC Mobile.
You can contact the KC Mobile offices directly at
Tel: 011 941 1465