Posted in News, Team News on Mar 18, 2023.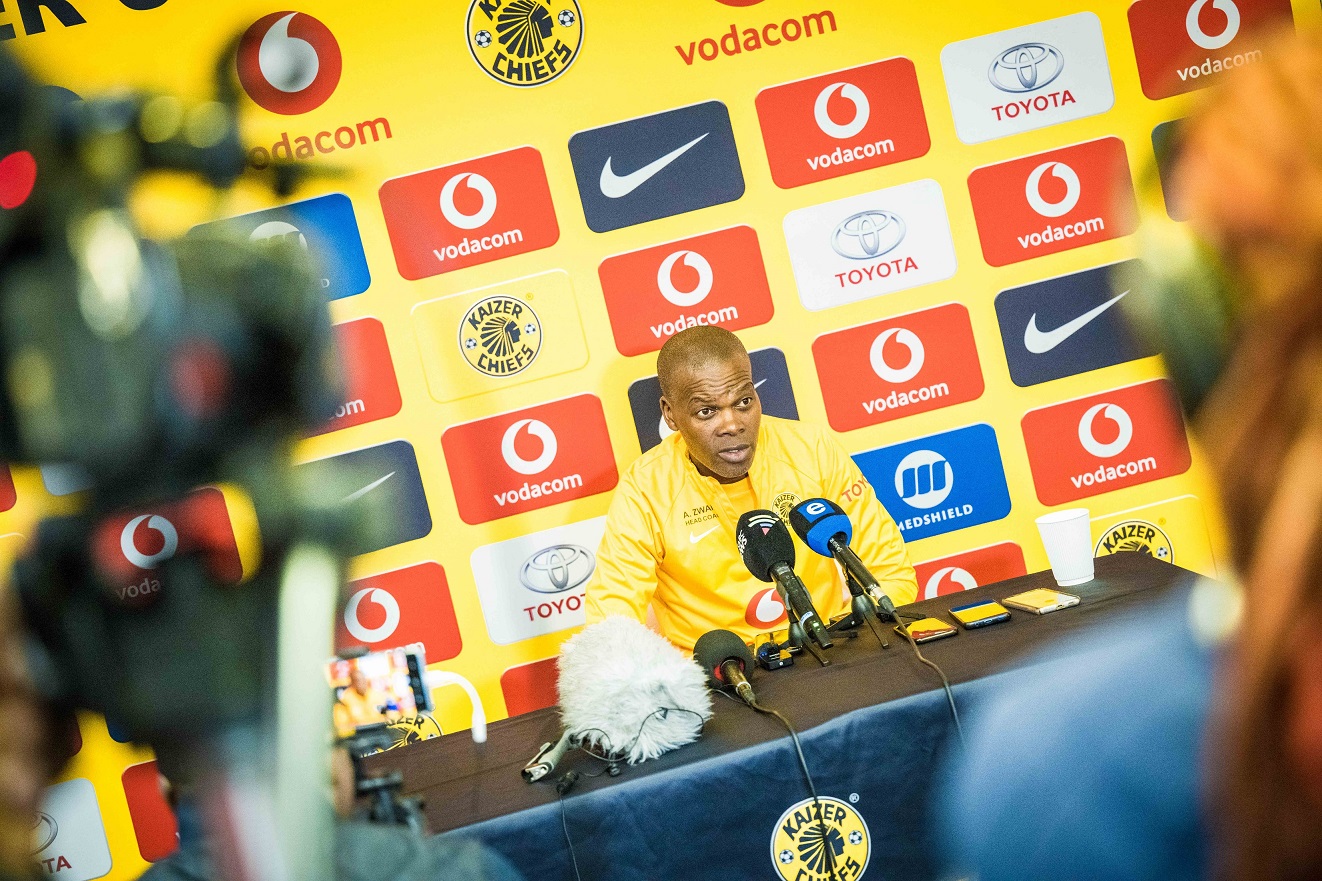 Zwane targeting winning consistency 
Despite injury and suspension absences, Amakhosi coach Arthur Zwane remains upbeat about Kaizer Chiefs' chances ahead of their DStv Premiership game against Maritzburg United at the Harry Gwala Stadium on Saturday evening. Zwane has a lot of positives to take into the game as Chiefs head to Kwa Zulu Natal on a winning run, and the coach has also been buoyed by his team's output and the work they have put in on the training. In the build up to the match, he breaks down key issues ahead of the clash, as Chiefs look to compete a league double over Maritzburg and go in search of a third win of the campaign over them in all competitions this season.
The Preparation: 
The guys are looking good preparing for the next game, which we are looking forward to and want to win. Knowing we are playing away is not going to be an easy one; we going to have to give our best to know that we going to get the desired result. The morale is good in the camp. It has always been good, even though at some point we have not been getting wins, the guys have been tremendously positive and are giving their best in every session.
Focus on Maritzburg: 
Today is match day minus one and we are doing strategic sessions. The guys are paying attention to detail, which is key. Once you see players so hyped up and focused, you know that we are in the right frame of mind. We are just hoping that lady luck will be on our side in converting the chances that we create. When we played them in the Cup game, it took over 100 minutes before we scored our first goal. For 90 minutes, we were on top of them though we did not take our chances and we knew at some point they would drop. This time around, we going to have to do that inside 90 minutes to make sure that we get the result.
Ngezana Suspension:
Not having a consistent line up has been part of our journey this season and we have accepted it, but you know, the players who are given the opportunity when we reshuffle the team always take their chances, which is very key. It talks to individual preparations and how the players are always giving their best and we are always trying to strike a balance, when that situation comes up.
Winning run: 
We need to consistently win our games. We have won three games in a row and we have to continue from where we left off. The run has boosted the confidence of the players. The belief is there, the desire is there, the focus and hunger are there and we will give our best again and make sure we get the result away from home going into the international break.
Returnees and absentees:
It was great to see Dillan Solomons back last week. He won't be on the same level of fitness as the rest of the guys but he is a soldier, always focused and giving his best all the time. We are going to have to manage him and make sure we don't risk any injuries again. We also have Christian Saile back. He was suspended for the last game. Hopefully, we will have a balanced team going forward. We still have Cole Alexander, Reeve Frosler and Khama Billiat out. We lost Phathutshedzo Nange today. We thought he was getting closer to full recovery we could get him ready for the game next week by giving him match minutes this week. However, it is one of those things where you don't have everyone available and we will carry on with the guys at hand until everyone else is fit and ready.